When announcing the most anticipated, innovative and cutting-edge technology products, like the iPod, iPhone and iPad, Steve Jobs would start out by saying that there was "one more thing." As a result, Apple became the most valuable company in the country. But since Tim Cook took over as CEO, there hasn't been many, if any, big "one more thing" announcements. Has Apple lost its innovation mojo? Has it literally run out of new ideas?


What Went Wrong?
Hedge fund manager David Einhorn thinks so. His company owns $600 million of Apple stock and was a huge advocate of the company just last year. Now he's suing the company so it uses the $137 billion in cash it has stockpiled to stop a 35 percent drop in its stock and a loss of $200 billion in valuation. Cook has called this suit a "sideshow." The initial stock swoon was a reaction to an article in The Wall Street Journal, which reported that Apple decreased its parts orders for the iPhone 5. This was interpreted by many as demand wasn't meeting Apple's internal projections.
Jay Ritter, a finance professor at the University of Florida, says that "investors are aware of how difficult it is for a technology company to continue to come up with products that are going to wow consumers." Over the past few years, Apple has failed to deliver on the followup to groundbreaking products like the iPhone and iPad. To consumers, the iPhone 5 and the iPad mini were just modifications to current products. In fact, the iPad mini is reportedly cannibalizing iPad sales.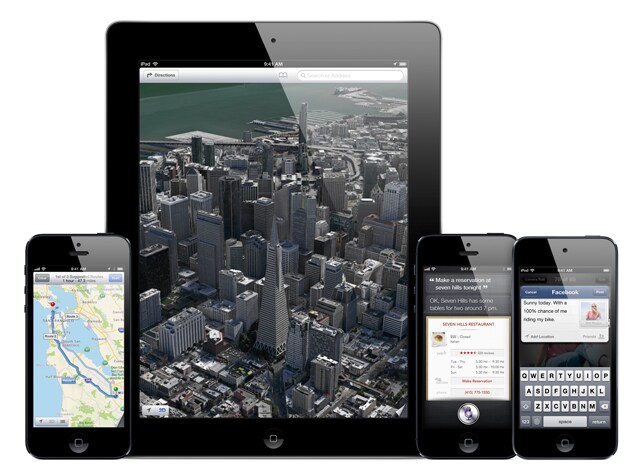 Courtesy of Apple 
Further complicating the situation is that the second biggest market for mobile devices is China where the consumers are more price sensitive than they are in the U.S. In China, consumers are already buying cheaper Android products. Google's Droid now has 70 percent of the worldwide smartphone market vs. only 22 percent for Apple. Apple is fighting off threats from the Amazon Kindle, Samsung Galaxy and Microsoft's Windows 8.
Another issue for Apple may be employee burnout. According to a number of Glassdoor reviews, high levels of secrecy and a work-until-you-drop culture can result in less-than-happy employees. Many reviews on the site say that it's hard to advance and that employees are unhappy when they don't know the scope of the product they're working on.
In response to this backlash, Apple announced that it will spend over $10 billion for innovation and expansion this year, up from $2 billion in 2012.


What's Next for Apple?
The two most popular rumors are to totally reinvent the TV and the watch. With the convergence of computer, mobile and television, a TV innovation would be a logical next step. But few studio and cable providers have been interested in working with Apple. Needham & Company analyst Charles Wolf told USA Today, "I frankly would be surprised if they launched a TV, since the economics of a TV are so difficult. It's low-margin; the upgrade cycle is really slow." The second rumored product is an "iWatch" that could make mobile payments with Apple's new Passbook application.
Apple has 137 billion ways to be creative. Other companies that found themselves in a similar situation acquired outside talent or even whole companies to drive new innovations. Alternately, some companies have sponsored innovation competitions or crowdsourced new ideas. In this area, there are no shortage of suggestions for Apple.

If there's a takeaway from Apple's predicament, it's to keep innovating. Even when you achieve your ultimate goal or success, it's important to keep your team motivated to create new products or services, in order to keep business growing and to stay one step ahead of the competition.

Looking for more leadership tips and advice? Check out these leadership and management articles.

Photo: iStockphoto