This year has lent itself to a slew of new buzzwords, and gamification is easily one of the most buzzed about in the marketing industry.
Businesses clamored this year to understand the concept of gamification and apply it to their digital and mobile products, offering badges and points galore...but how many of them actually understand the point of gamifying or if it's even useful for their business goals?
Dustin DiTommaso, the experience design director at design studio Mad*Pow, recently spoke about designing meaningful interactions through game design thinking during his presentation at Geekend 2011, a techie conference presented by BFG Communications.
DiTommaso explained his framework for gamification and dished out seven essentials steps for approaching the subject. Read on for a thorough encounter of DiTommaso's model for architecting more meaningful interactions and successful business goals, and let us know your thoughts on his method in the comments below.
1. Consider why you want to gamify
Yes, gamification is a sexy word. No, it isn't right for every business.
DiTommaso recommends that businesses looking to gamify their products or services ask themselves three critical questions before moving on:
What is the reason for gamifying your product or service?
How does it benefit the user?
Will they enjoy it?
If you can answer these questions with confidence, then move on to exploring your business goals. DiTommaso recommends exploring the following three questions:
What are your business goals?
How do get the users to fulfill those business goals?
What actions do you want users to take?
If this exploratory phase yields positive feedback, your business is ready to move into user research.
2. Identify your users
It isn't enough to understand your business goals when considering gamification. You also need to understand your users and what motivates them. Research your users before you begin designing your gamified product, focusing on how they use your software, what they want and what motivates them.
DiTommaso laid out a number of questions to help businesses achieve research-inspired design:
Who are your users?
What are their needs and goals? Why are they playing?
What's holding them back from achieving their potential? Is it lack of volition (belief that completing the task at hand is valuable) or lack of faculty (ability to complete the task)?
What is their primary playing style (solo, competitive, cooperative)?
Who are they playing with?
What social actions do they find enjoyable, and why?
What metrics do they care about?
Game designers must also understand what motivates users to play their games. There are a number of motivational drivers, but DiTommaso recommends simplifying to four key factors. Decide if your users are motivated by:
Achievement of goals or enjoyment of experience
Structure and guidance or freedom to explore
Control of others or connecting with others
Self-interest in actions or social interest in actions
Knowing these details about users and their motivations will assist game designers in determining how the game should be laid out, how much autonomy to allow, what the users' goals should be and so on. Let's explore exactly what comes next in the designing process.
3. Frame goals and objectives
The user's path to mastery should entail "a journey up, with a quick little dip for relaxation—where you have either a break or a new challenge to master, like crossing a log—and then one, final, arduous climb to the top," says DiTommaso.
Once you understand your business goals and your users, you can begin to design goals and objectives while thinking about long-term and short-term user goals.
DiTommaso advises, "Figure out a way to make long-term and short-term goals as exciting and aspirational as possible." Users want to be heroes—design their gaming experience so that they can achieve that.
Once you figure out a long-term mission for users, break it up into small milestones that take users along a path to success. These "discrete and satisfying challenges" should motivate users to continue on and help them improve along the way.
4. Identify necessary skills and actions
Make a list of all of the abilities that are necessary to win your game. DiTommaso breaks these skills into three categories for easy brainstorming:
Physical Skills: walking, typing, using a chef's knife
Mental Skills: pattern recognition, memory, spatial logic
Social Skills: presentation, conversation, meeting new people
DiTommaso advises that game designers choose skills that take time to master, can be developed over time and can be broken into smaller "skill-chains."
It is important to determine if and how the skills you are considering can be measured, so that you can track a user's advancement. Determine whether there is existing technology that can help you monitor and track progress of certain essential skills.
5. Consider various lenses of interest
In "The Art of Game Design: A Book of Lenses," Jesse Schell outlines the psychological lenses that are key to making top-notch games. Lenses help game designers view their games from many different perspectives, or lenses.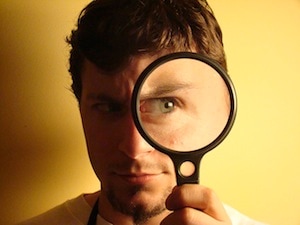 While Schell's book identifies 100 lenses, DiTommaso pointed out 10 particular lenses to focus on for starters:
Competition Type: Player vs. player, player vs. system, self-directed
Time Pressure: Relaxed, exploratory play or brash-tactics-get-things-done play
Scarcity: Scarcity can add a level of challenge and strategic gameplay
Puzzles: Puzzles are problems that promise the existence of a solution
Novelty: Change presents a new set of challenges and patterns to master
Levels: Graph progress, ability and access and provide a roadmap of progress
Social Pressure/Proof: Show users how others are excelling in the system
Teamwork: Teamwork can also act as resistance when users need to work with others
Currency: Anything that can be exchanged for something of value will be sought
Renewals and Power-Ups: Renewals and power-ups help "unstick" players and redirect them from dead-ends
Framing problems, core objectives and actions in your games using these tenets will often yield a better gaming experience for users.
6. Outline desired outcomes
Think about the types of rewards and punishments that will result from a user's actions. This should create a feedback loop that motivates users to improve.
Positive feedback could include rewards, such as moving up a level, unlocking a badge or earning points. Negative feedback might entail starting a challenge over, for example.
Players should always see their progress towards the "ultimate objective," which DiTommaso also calls the "Epic Win!" Incremental success and failure will guide them along.
7. Play and polish
"Platforms are never done," says DiTommaso. Once you have the game build, test and polish it. Here is a framework DiTommaso suggests for analyzing the game:
What's working and what isn't?
What have you not considered?
Is the game personal enough for your users?
Do they feel that it's tailored to their own unique personality and desires?
Are you tapping into the player experience needs of competence, autonomy and mastery?
What's going to keep it interesting in 10 weeks? In 8 months?
When player reaches the Epic Win!, it's time to go back to the drawing board.
DiTommaso recommends that game developers not spend too much time testing games, though. "Get it out there and let your users be the testers," he says. Users expect iterations and software updates, so don't be afraid to release and iterate, he says.
This seven-step framework for approaching gamification is a very thorough resource from Dustin DiTommaso. If you still have questions, though, view DiTommaso's entire Geekend presentation slideshow embedded below and ask further questions in the comments below.
Images credit: andyburnfield, andercismo