That's it, everyone, go home. We've found what could very well be the best resume in the history of resumes.
Designer Robby Leonardi's resume does more than just list his various skills, work history and accomplishments. It's an experience, placing the viewer in a colorful, interactive 2D world that would make Mario and Luigi feel right at home.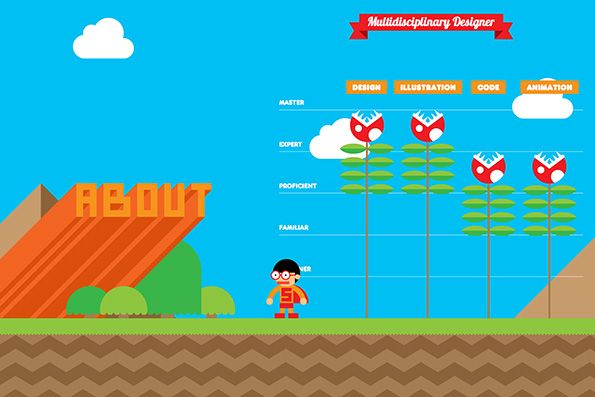 By pressing the up or down button, you can navigate Leonardi's digital avatar—all black bowl cut, red cape and big, round red glasses—through different levels that represent sections of his resume. Leonardi walks, jumps and swims through the game-like landscape, with his various accomplishments popping up on the screen as you move through the page. And when you reach the end of the adventure, there's a space for you to leave Leonardi a message—or a job offer.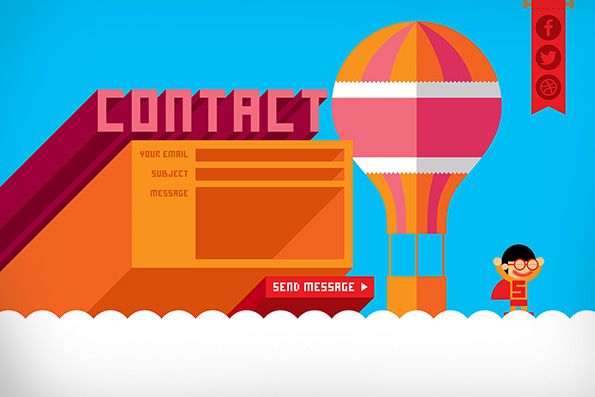 With such a competitive job market, it's no wonder applicants want to stand out. While not everyone can create an award-winning and headline grabbing site like Leonardi's, plenty of potential hires are getting creative when it comes to their resumes. "Aspiring copywriter" Chris Liu created Liugle.com, a take on the popular search engine, Mashable reported. Future employers can find links to Liu's resume and blog and get a sense of his personality, thanks to a joke link to a tabloid website.
Not to be outdone, some employers are showing off their personality and company culture by going interactive as well. Rich Silverstein, the co-founder of Goodby, Silverstein & Partners, had fun with his search for an executive assistant with an interactive job application. "Rich Silverstein answers to nobody," work4rich.com begins, tongue-in-cheek. "And that nobody could be you." Applicants who show they can master six different skill sets through games—including the maddening task of color-coordinating seemingly black pencils that change colors when you hover over them—could then move on to apply for the position.
Read more articles on resumes.
Photos: Thinkstock, Robby Leonardi