It was 5:45 a.m. on July 10, 2012, and Julie Uhrman's heart was pounding so loudly she could hear it. Her finger was shaking just centimeters above her mouse, ready to strike and potentially change her life forever. On the screen was a test Kickstarter page filled out to request $950,000 for Ouya, her yet-to-launch gaming startup that she believed would disrupt the entire gaming industry by allowing developers to create games on an open-source, $99 Android-enabled console. All she had to do was click her mouse, and the site would go live for the world to see.
Uhrman took a deep breath, clicked the button and waited. What happened next was astonishing. "We raised $1 million in eight hours and 22 minutes," Uhrman says. "Gamers and developers came out en masse saying they wanted and needed our product."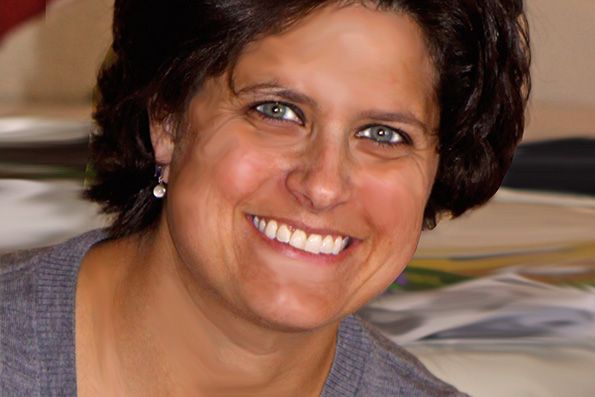 Ouya's Kickstarter campaign ended 29 days and $8.5 million later, making it the second-largest campaign to run on the crowdfunding site (behind the Pebble smartwatch). But the campaign, Uhrman insists, wasn't just about raising money. "It allowed us to open communication with our audience of gamers and developers," she says. "I spent every night answering at least 100 customer feedback emails. That period of time really helped us hone our product."
Uhrman, a gaming industry veteran, and her team of 30 employees released Ouya to Kickstarter backers in March 2013 and to retailers three months later. Today Ouya is sold in the United States, Germany, France, Italy, Spain, Poland, the Middle East and Brazil. "We have 530 games and 28,000 developers, and it grows every day," Uhrman says.
The company, which is based in Los Angeles and San Francisco, has achieved such incredible success by tapping into a needy market. Gamers are able to try Ouya games for free and then buy with an upgrade; developers are able to use the Ouya console to develop games at home and then sell them through the product's software platform.
"We're building a hardware product, a software platform and an app store," Uhrman explains. "And every month we're making it better and finding ways to service gamers and developers."
OPEN Forum sat down with Uhrman to hear about how she got the idea for Ouya and what it takes to run a successful Kickstarter campaign.
Your Kickstarter numbers are really impressive. Why do you think gamers and developers were so excited about Ouya?
After working in the gaming industry for a while, I started to realize several things. First, there was a decline in the number of games produced every year due to price. Instead of coming out with new games, companies were introducing next version games and sequels. Second, because it was so hard to produce TV games, there were more people building games on the tablet. This prompted me to think: Why not build an Android gaming console for the TV that leverages the best business models for the Web?
Developers were super excited about this because it's so hard to actually put a game on TV in any other form; they need to have a relationship with the publisher or already have sold a game. And gamers wanted access to new games. Ouya does both for both groups of people.
Did you ever think about raising money the traditional way? Through VCs?
Oh yeah. Actually, I was opposed to doing a Kickstarter campaign at first because I was worried that, because our product is open, people would copy it. I was also worried that gamers wouldn't be on Kickstarter. We spent several months talking with VCs. Some were interested, but it was taking a while and I'm impatient, so we opted for Kickstarter. Early on, we did raise money from friends and family mainly to build our prototype.
Do you think Ouya games will ever be replicated on other console systems?
That's already happened. TowerFall, a game developed by Matt Thorson, originally launched on Ouya and is now coming to PlayStation 4. By having an open platform, we get the inventive games first. There are games on Ouya that you can't get anywhere else.
What does the future hold for Ouya? Do you plan to join up with another big gaming company?
We're not going anywhere. We are the fourth console, period.
How can other entrepreneurs achieve success on Kickstarter?
You have to make sure Kickstarter is right for you and your product. Then you need to drive your audience to Kickstarter. You can't just launch a product and hit your fundraising goals. I recommend working hard to make sure everyone knows about your company by finding communities where your customers are interested, finding partners to communicate with your community, letting the press know and leveraging social media.
Once people are made aware of your campaign—as long as you have the right product market fit—it will convert.
Read more articles on funding.
Photos: Ouya