This year, Small Business Saturday® fell on a rainy day in New York City—the kind of dreary Saturday that usually convinces even the most on-the-go New Yorkers to stay at home under a blanket.
But the gloomy weather didn't do much to stop a steady stream of customers from filing into STORY, a retail concept store in Chelsea. Every four to eight weeks, the store reinvents itself completely to bring to life a new story or theme, from "Design" and "Art" to "Made in America." On this day, customers were "Home for the Holidays" with STORY and the 300+ participating small businesses that had contributed every type of gift you could imagine, from glittery loafers with winking eye emojis to a child's sippy cup that looked like a bottle of Sriracha.
A select number of small-business owners were also on hand that day to share the unique stories behind their objects. For many of the owners, the Small Business Saturday event with STORY was part of their holiday strategy for finding new customers. With that in mind, I asked them:
How are you extending your holiday sales momentum into January and beyond?
Here's what they had to say:
Julie Fredrickson, co-founder, Stowaway Cosmetics
Stowaway Cosmetics is a line of "right-sized" cosmetics, designed to be portable, purse-friendly and increases the potential of finishing it before they expire. The company launched this past February to answer a question for Fredrickson, her co-founder, makeup artist Chelsa Crowley, and a number of makeup enthusiasts: Why is it so hard to find makeup that I love in sizes I can carry and finish?
Fredrickson has pinpointed a few ways she plans on harnessing the word-of-mouth buzz her company has seen over the holidays into 2016.
We don't discount as a direct-to-consumer brand because we think we're very fairly priced, but we wanted current customers to feel like they could share with their friends.

Instead of a traditional discount, the Made You Gift promotion was if you buy a kit, you could get a second, completely customizable kit [to] give it to a friend or—shh! we won't tell—you can keep it for yourself. It was really popular because a lot of our current customers came in, purchased the kits, and then shared it with their friends, and then their friends went and shared it with their friends.

The biggest thing that we've learned is the more real and present you are in customer service, the better it is. No matter the hour, when something comes in, I always try to make sure someone is available just to make sure you can talk to people. I was personally on LiveChat on our site. It was fun to have people recognize my photo. The more you act like a human being to other human beings, the better off you are.

It ends up being a big differentiator from shopping at a big-box store. There's not necessarily a human on the other end [at big companies]; there's always a human on the other end of a small business.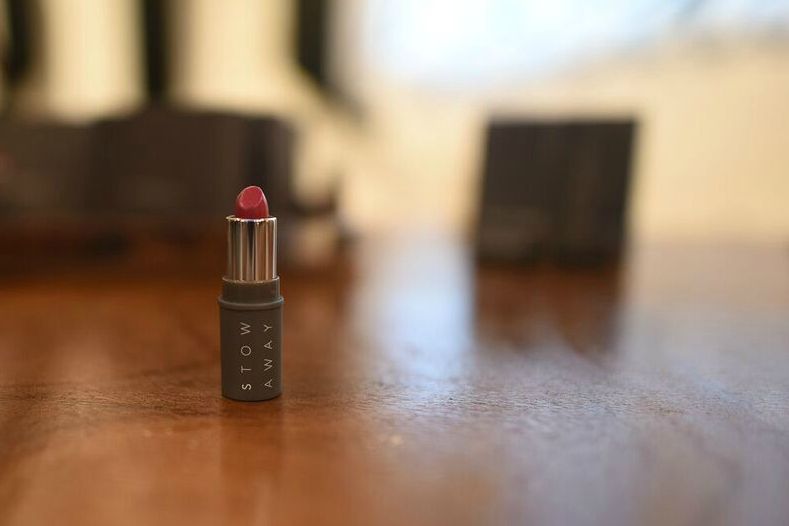 Tobin Ludwig, co-founder, Hella Bitters
Making delicious and fun cocktails accessible to the average consumer was what led Tobin Ludwig and his co-founders to launch Hella Bitters in 2011, and it's informing the company's plans for 2016 and beyond. Hella is interested in making it as easy as possible for beverage enthusiasts to try them out and become fans.
Engagement is really important to us. Anything we can do to engage with our growing audience, we will do! Whether it's giveaways, recipe submissions, classes or events, all of these are opportunities for us to connect with those folks who are into what we're doing.

Instagram has been our best social media platform to date. As makers, it's a great place to express your voice through image. We've been doing a lot of fun giveaways on Instagram as well to spread the word and get people excited.

We just launched a promotion through the end of the year that's free shipping on our website for orders over $25. That's a nice little nudge to encourage people to order, and then we have a running discount code called #tellyourbartender. Anyone who goes to our website gets 10 percent off their order. For us, it's a way to start a dialogue. We want people to visit their bars and encourage their bartenders to use our products—eventually that bartender will buy a bottle and give it a try. We haven't rolled it out heavily on social media yet, but we would love to engage people more using it.

We keep it simple, but we're definitely trying to be as accessible from a price point as possible—we hate to think someone would not hit the checkout button because they felt like they weren't getting a good value.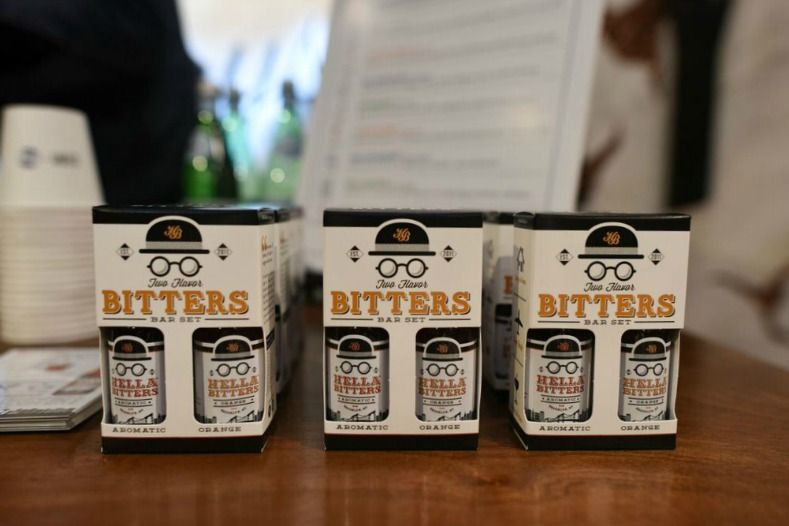 Abby Lavin, owner, Jam Jar Bakery
Jam Jar Bakery is "just a fun and easy way to eat pie on the go," founder Abby Lavin explains. It didn't take much convincing for the STORY customers who stopped by to buy a few of her pies and cakes baked into adorable glass jars. Though Lavin benefits from having a highly giftable product, she shares how she keeps the momentum for her company going past the holidays.
I try to do little pop-up events and markets around the city. It's always important to market yourself in front of people, whether it's giving out samples or doing different pop-up markets. People are brutally honest [and] they will tell you if they like something or not. It will really shape who your customer is. You might think you have a customer, and that may not be the customer you're [getting]. So going in front of a large group of people really helps to find who you're supposed to be targeting.

I'm not the best at social media myself, but for my business [I am]. I will be at a flea market and I'll tweet or go on Instagram and say 'We're here until 6 p.m.' and I'll have people come out [and say] 'I saw your post!' Or [I'll announce] a new flavor, and that flavor will sell more that day online. I have people in Florida, Texas, [and] California ordering from me all from Instagram, and they'll repost it and say, 'Look what I got in the mail!' It's exciting to really communicate with your customers in that way.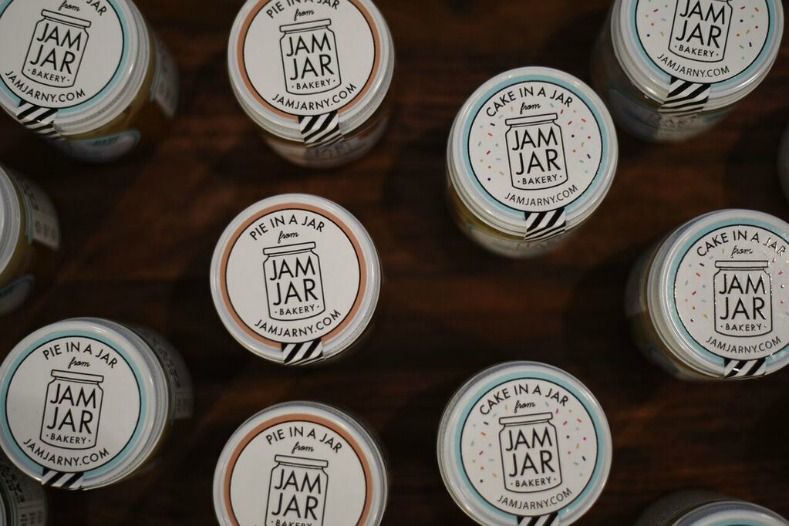 Emiliano Garcia, owner and director of sales and marketing, Cor Pottery
Cor Pottery was originally conceived as a form of art therapy for founder Cor Garcia-Held; once her husband Emiliano Garcia saw that people wanted to buy the pottery Garcia-Held made for herself while working with kids with special needs, the small-batch pottery business was born. Now Garcia acts as the brand's hype man so she can focus on "making stuff that's beautiful," he explains.
While their business operations are just as organic as Garcia-Held's pottery, Garcia says they do have a few strategies to keep Cor going.
For the holidays we mostly do craft fairs. So things like ID [Independent Designer] Pop Shop, Renegade Craft Fair, some of the big holiday fairs, that's how we get the most traffic. The fairs that we go to do a lot of the promotion for us so we definitely ride on their coattails [and] let them do a lot of that work. We get good traffic at those fairs, and that's how we make our money.

We also do Instagram a lot. [When] people take pictures, we tell them, '[Tag] us on the picture,' or when they buy something, 'When you get home and hang it up, put it on Instagram and show us.' That's one of the ways we develop our [following].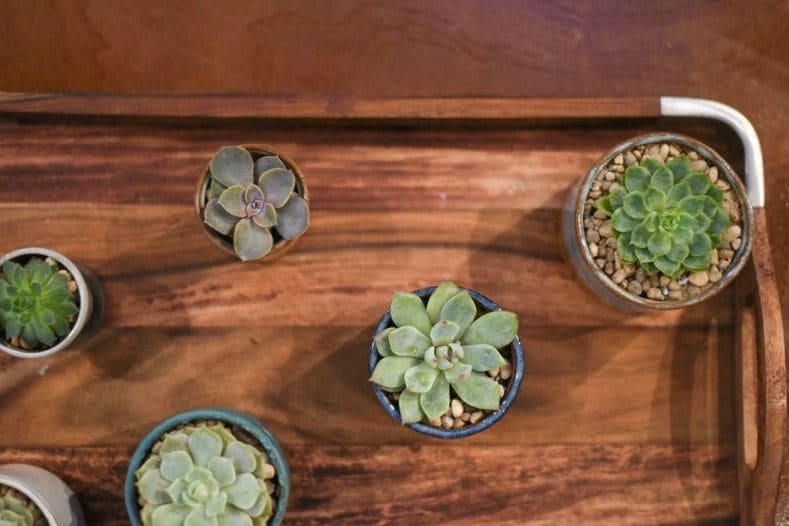 Matt Murphy, CEO and founder, Sel Magique
Matt Murphy is presiding over the kind of potato salad you wish made more appearances at family functions. The secret ingredient? Sel Magique, a line of hand-harvested salts and herb blends. Production happens in the north of France where Murphy's business partner is located, and Murphy handles sales, marketing and distribution from New York.
Thanks to a mix of social and in-person events, says Murphy, Sel Magique has attracted the attention of celebrities.
Step one, have an awesome product! Step two, you have to be visible. We do a lot of events like this and regional tastings in stores: Barneys, The Plaza Food Hall, Union Market and Westside Market. You really have to put the product in front of the customer where they can experience it. Cross-pollination is a good thing. At an event like this there's like 20 different brands, so there's the power of the posse, which is really important to little guys.

We focus a lot on the social aspect; Instagram is huge for us. I think we have 8,100 followers; Facebook and Twitter are all important platforms for us to get the word out. I leverage that during the holidays by living in front of the computer and tweeting and Instagraming away. Really, without the power of social media, I don't know if we would have reached even half of the audience we have.
Photos: Tim Gibson / Courtesy of STORY