This March, Lauren Kay, Katie Bambino and Emma Tessler, co-founders of matchmaking startup Dating Ring, came up with what they thought was a crazy idea: to fly a group of single women from New York City to San Francisco to go on a series of blind dates with men in the Bay Area. "There's a running joke that there are more single men in San Francisco and more single women in New York City," Kay says, "so we thought it would be fun if some of them met each other."
The entrepreneurial trio, who were part of business accelerator Y Combinator at the time, shot a quick video and posted their idea to Tilt.com (formerly Crowdtilt), a money collection site. Within days, Dating Ring's idea had gone viral and nearly every tech news outlet had written a story about the concept.
With just 48 hours before Y Combinator's demo day, the press was a welcome boost to the Dating Ring team and helped net the group an undisclosed investment. Two months later, ABC's Nightline did an eight-minute segment on the trip during primetime. The attention, of course, was welcome, but it came with its share of controversy.
"We were attacked for it," Kay say. "It was called a very sexist trip. Honestly, we just wanted to make it a fun trip and help people fall in love—it wasn't about objectifying women. And there was happiness that came out of it; one person fell in love and is moving from New York to San Francisco to be with a man we set her up with during the trip."
The splash of publicity may have helped garner attention from the public and money from investors, but it didn't explain what, exactly, San Francisco-based Dating Ring does (do they run trips like this monthly?), how it makes money and how its service is different from other online dating.
To find out, OPEN Forum asked Kay, CEO of Dating Ring, about the business as well what it's really like to raise money as a woman in Silicon Valley.
What exactly is your business model? Is it a company that flies people cross-country for blind dates? If so, that sounds like a lot of work.
Our business model centers around setting up one-on-one dates between people we think will be compatible based on a number of factors.
How do you determine if two people are a good match? 
 As for the criteria [we use] in setting people up, we can't really talk about it. I will say that we look for things that people aren't good at self-reporting—for example, whether someone is extroverted or introverted.
From there, we set up an initial matchmaker meeting, which happens in person or over Skype. We charge for the initial meetings and a booking fee per date.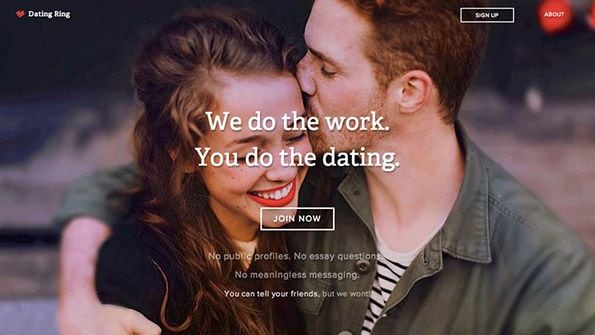 Let's go back to the beginning. How did you come up with this idea?
It really goes back to my college days. I went to Brown, where I got a degree in American Studies with a focus on love and relationships. I took classes with titles like "The Psychology and Biology of Love" and "The History of Intimacy." Love always interested me, so I started researching the online dating market during my last year in school [in 2011].
At the time, I was in a bad relationship and thought it would be an easy way to find someone new. I was also fascinated by the concept of signing up for a website and potentially being connected with the person you're supposed to be with. So I joined every online dating site out there and [thought] that none of them were that great. I decided to improve upon the concept and create my own matchmaking service as part of a project in school.
After I got out of school, I dropped the idea until March 2013, when a friend offered to match me up with someone. I was really struck by the concept and thought that if I were interested, other people would be, too.
How did you get up and running?
I [partnered] with Katie and Emma, and in June 2013, we decided to quit our jobs and dive in full time. We used our savings and then got into Y Combinator.
What was it like to fundraise with Y Combinator and afterward?
It was really hard! Demo day with YC is insane—there are hundreds of investors on the floor. It felt like this weird speed dating event where you ask people for money. I was super uncomfortable.
After demo day, I was determined to land additional investment to grow Dating Ring, so I'd go on up to seven meetings per day with angel investors and VCs. Some of them were awesome. After 15 minutes, one investor offered us money because he believed in our vision right off the bat. But other investors would ask me out on dates or openly ask when men would be brought into the company. I had no idea the sexism in Silicon Valley was so bad.
What advice can you offer other female founders to get through it?
Look for investors who aren't known to be sexist. Talk to other founders that you trust and only take meetings with VCs who have a track record of respecting women. Don't put up with anything, and leave meetings if you're uncomfortable.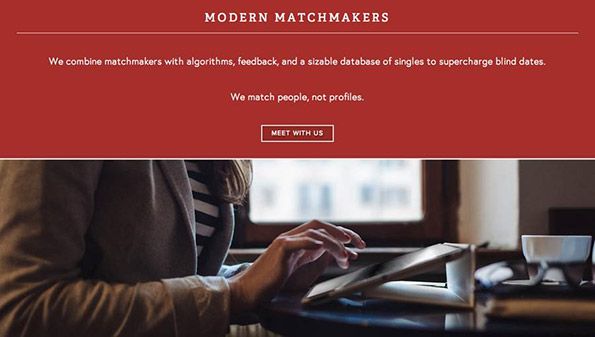 What types of challenges are you facing?
I struggle to figure out what my next priority is. ...We're in high growth mode, which makes it hard to know what to work on. When we were in YC, we knew what to do every day. Now every day is different, and it is up to us to improve the product. There's a vast ocean of things to work on.
What about your personal life? Do you find time for yourself despite the madness of an early-stage startup?
I'm happy to say I do have a personal life. I have a boyfriend who's fantastic, and we live together. I'm a homebody, so I like to spend time with him and my friends in San Francisco.
As for work/life balance, I try really hard to give myself downtime. I believe that, as a CEO, you cannot do a good job if you're working all the time. No one can spend 14 hours a day coming up with new ideas. I find that downtime helps with my productivity.
If you're in a happy, great place, you can get more done in fewer hours. That's where I am right now.
Read more articles on business startups.
This article was originally published on September 16, 2014.
Photo: Charlotte Christopher