One of the most powerful leadership traits is the ability to communicate effectively. When we communicate, two conversations are going on at the same time: what we say and what our body language says. The body language of a leader can influence what listeners see regardless of what they hear.
Improving body language communication can help you deliver your message more effectively. In this article, I'll focus on five primary facets of nonverbal communication.
1. Pay attention to your feet.
One area of body language we may not pay attention to is our feet. 
"Your feet are the most honest part of your body," says Joe Navarro, former FBI special agent, body language expert and international best-selling author of numerous books including his latest, The Dictionary of Body Language.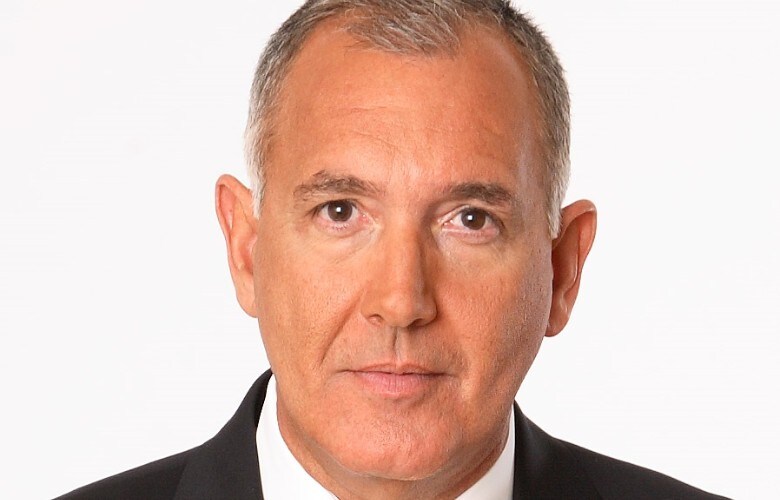 Photo credit: Joe Navarro
"For reasons that have to do with survival as well as for social interaction," says Navarro, "our feet have always had the ability to communicate our sentiments, concerns, even fears. While our faces may show a social smile as required at a party, your feet will likely hold rigid in place or turn away, even as you are socially compelled to greet someone you disfavor.
"Our feet," explains Navarro, "don't have to abide by social conventions of a polite smile, they are only responsible for our survival."
You can use this observation to be more mindful of others. Navarro gives an example.
"You are talking to someone, and suddenly their foot points toward an exit, that is a good moment to ask, 'Do you have to go?'And I can almost guarantee that they do. It is an intention cue, and those with high social intelligence will pick up on it and act rather than delay someone in a hurry."
Your feet may also betray your nervousness. Walking around when you deliver a presentation is good as it adds to your dynamism, but consider pausing or planting periodically between key talking points. Otherwise, you may appear to be nervously pacing.
2. Look others in the eye.
One of the key leadership traits is establishing a human connection. Our eyes are a fast way to make that connection—they are among our most important communication technology.
Maintaining eye contact when we communicate is paramount in person; however, increasingly, we're delivering presentations or conducting meetings virtually. With the proliferation of virtual teams, leaders often lead virtually. Eye contact in these situations is particularly challenging but essential.
How can we make direct eye contact in a video meeting?
"First, raise your laptop higher on a stack of books or platform to ensure the camera is at your eye level," says Mark Bowden, international body-language expert and best-selling author of several books including his latest Truth and Lies: What People are Really Thinking.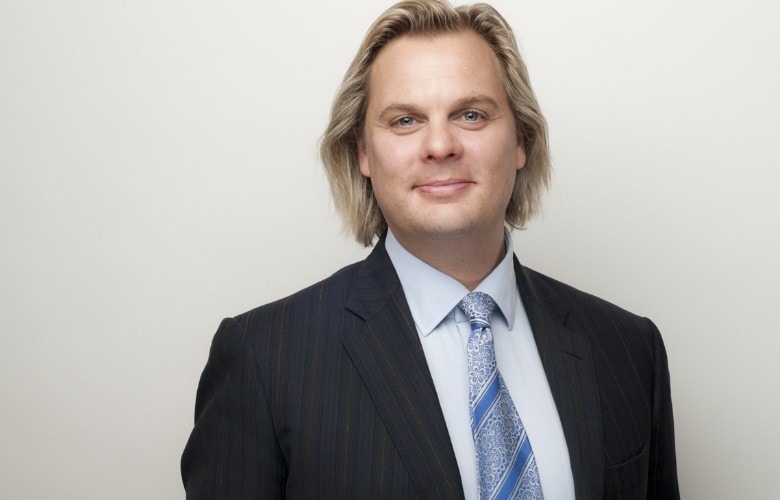 Photo credit: Mark Bowden
"Now the people watching you are not looking up your nostrils, or being height dominated by you! Next, draw a clear smiley face on a post-it note and stick it directly above your laptop camera lens, and speak to it rather than your laptop screen: The dots for eyes will help you focus your eyes nearer the camera, rather than on images of you and others on the screen, and the smiley face will help you smile more!"
3. Pay attention to your neck.
The neck is another part that we often don't pay attention to when thinking of body language in communication. Want to make people feel comfortable while they interact with you? Something as simple as you head motion may help in improving body language communication. 
"As we talk to others," says Navarro, "by just tilting our heads slightly to the side we communicate that we are interested and, as my research found, it increases the amount of time people are willing to spend with you."
Raise your self-awareness when you're negotiating or speaking in a meeting. A stiff neck may not serve you well if you want to project that you're attentive and receptive.
4. Put your body in full view.
Credibility and trust are leadership traits that all leaders need to aspire to. People subliminally evaluate your credibility as a leader. If you have low credibility, people will not trust your message. 
When it comes to body language communication, how can people accurately judge a person's credibility?
As Bowden puts it, "we all trust what we see above all else." 
When talking with potential clients or customers, advises Bowden, "let them see you. Move out from behind obstructions, pull your chair back from the table or step away from the speaker's lectern if you are presenting—in short, display more of your body."
That's because your prospects need to see your body and body language "to decide what they think your intentions and feelings are towards them," he says. "The less you show, the more they make up those feelings and intentions, and tend to default towards the negative."
5. Take that look off your face.
It's been said that the most important thing we wear is the expression on our face.
One of the key leadership traits when it comes to communication is the leader's ability to connect with people on a human level. The Teflon or poker-faced leader doesn't connect well with people.
Are you looking to inspire and fire up your employees? While the language you use to inspire others is crucial, so is your facial language. Your expression can support or hinder how your message is received.
A gentle, credible smile is one of the easiest ways to connect with people. It communicates acceptance. It gives you a confident countenance and makes people feel comfortable around you. Therefore it's one of the key leadership traits to focus on when improving body language communication. 
By just tilting our heads slightly to the side we communicate that we are interested and, as my research found, it increases the amount of time people are willing to spend with you.
—Joe Navarro, former FBI special agent, body language expert and author
Some individuals are gifted with naturally smiling faces. The rest of us need to make a conscious effort to remind ourselves to smile when we want to speak as a leader, say, for example, when our aim is to inspire and instill hope in people. Find reasons to smile!
Leaders spend a large portion of their time communicating. Being savvy in body language communication can have an impact on your leadership effectiveness. Positive body language postures can boost your credibility and may help nurture more collaborative relationships.
Read more articles on leadership skills.
Photo: Getty Images, Joe Navarro and Mark Bowden.