You know all those things you wish you could say to a customer? You know, those things. The ones you want to say when the customer isn't right, but demands to be treated as if they are. The thing you want to say when you feel like you have to sit there and take it, because if you don't, they'll start spreading the word not to do business with you. 
This holiday, small-business owners worldwide are getting the best gift ever: validation. And it's coming from Liberty Bottleworks, a 36-person bootstrapped company that manufactures metal bottles.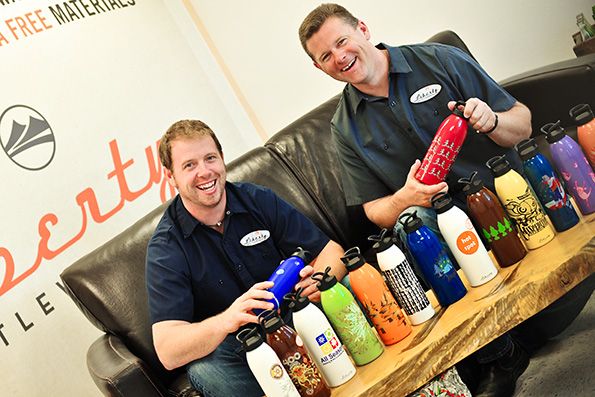 Recently, a customer took to the Liberty Bottleworks' Facebook page and ranted (in all caps, no less) that Liberty Bottleworks' customer service was, well, the pits. Truth is, the customer service team had done their job: They called this customer not once, but twice. (She'd hung up once, saying she never wanted to speak with anyone from the company—ever.) The team had even emailed her, yet received no response. The customer left voicemails on the weekends, irate no one was there getting back to her. As a small-business owner, what would you do? 
After seeing his staff stressed out about this one customer, Ryan Clark, COO and co-owner with CEO Tim Andis, told them he'd handle it. He then responded to her via his Facebook account. Here's the exchange: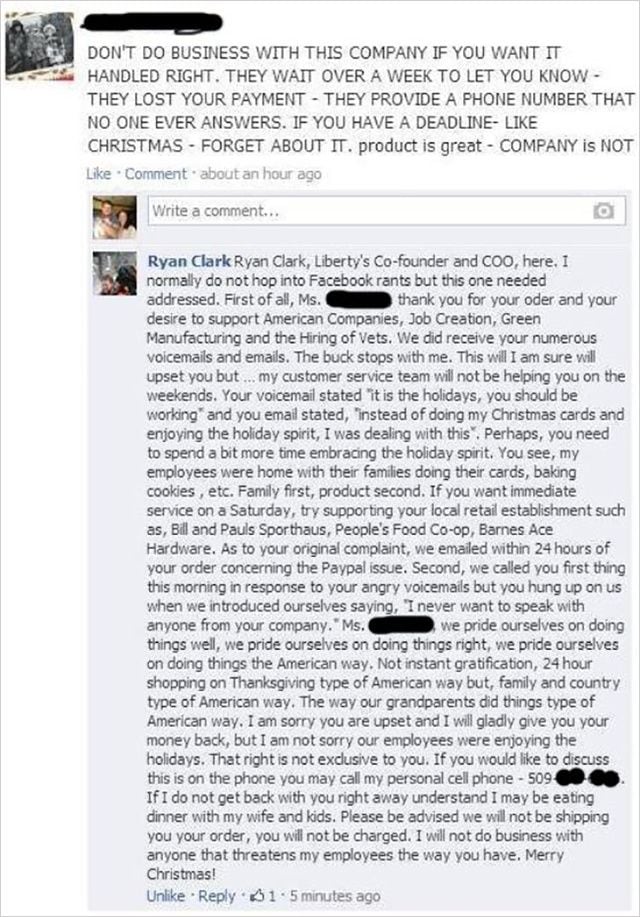 As you can see, Clark set the story straight and said thanks but no thanks to this customer's business. He thought that was the end of it. His reaction was nothing more than taking care of his work family.
What Happened Next
The next day, Clark walked into the Liberty Bottleworks offices just after 5 a.m The place was buzzing.
Overnight, someone had posted his Facebook reply on Reddit. From Facebook fans' outpouring of support to order after order pouring in, the message was clear: People loved Clark and Liberty Bottleworks for sticking up for its employees and saying no to one bully of a customer.
While Liberty Bottleworks won't disclose annual revenue or the sales volume resulting from the simple act of telling that customer no, it's clear the act itself was gold. 
The Truth
I sat down with Clark to talk about the story that has this small manufacturing company scrambling to fill an onslaught of orders.
In the wake of the Elan Gale Thanksgiving hoax aftermath, skeptics across the Web have but one question: Was it all just a hoax? And that's perhaps the best part of the story: It wasn't a marketing campaign; it was just an executive sticking up for his team (complete with grammar and usage slip-ups).
"If it had been something elaborately schemed, I probably would have had our copywriter look at it," Clark says. Which is exactly what his staff had to say they next morning as well, amidst groans about his awesome capitalization and punctuation skills.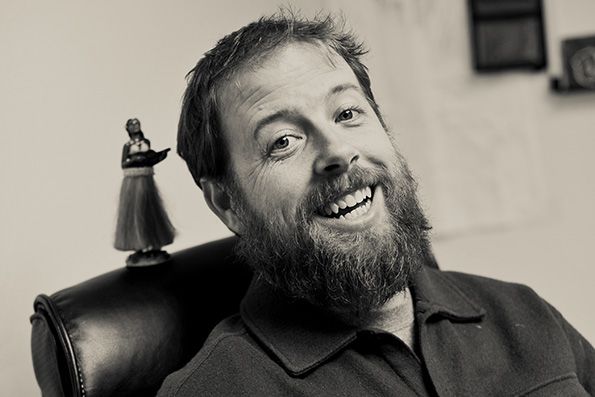 The second most asked question is what happened to the post, which is no longer on the company's Facebook page? "After my response started picking up steam, the woman who left the original comment was getting hammered," Clark explains. "She must have deleted her comment so mine went with it."
So what can we all walk away from this bottle-shaped customer service swan song with and put into place in our own businesses?
Clark's Tips
Liberty Bottleworks is a small, growing company that supplies its metal bottles to companies including Whole Foods, REI, L.L.Bean and Ace Hardware. The days are long and there's no cushy Silicon Valley office or venture financing—just two founders who pour every dime into ensuring sure they make payroll for their 36-person "work family." There's a barbecue every Friday for the entire team. People love the work they do.
Clark has some tips for every business, no matter how many employees or customers you have, to help you through your next challenge when a buyer is being a bully.
Get a little Cash in your pocket. And by Cash, he means Johnny Cash. "Stand for something," Clark says, "and stand behind it."
Every transaction has two sides. "I get upset with poor service, when someone's not doing their job," Clark says. "But when I see someone laying into someone for something that is out of their control, that's where I draw the line." Don't forget that every transaction needs two sides to be successful, especially during the rush of the holiday season. During hectic times, we're apt to forget that everyone has frustrations.
Take care of your work family. From vendors to contractors to employees, on most days, we all spend more time with the people who help us get business done than with our families. "The number-one asset for any company is the people standing around you every day. It's not the executive office making the product," Clark says. "It's the people on the floor. It's their love." That's why Clark stuck up for his team when a bully came along and made his work family miserable. "It's not about me and my family. There are 36 other families that rely on me. Nobody messes with my family."
Think you can't say no? Think again. And as Clark proves, you can say no, be kind and do good business—all in one exchange. If that's not a business message for the holidays, I don't know what is. Liberty Bottleworks can't bottle its moxie, but you can take a page from its playbook and run a business based on respect for everyone involved in a transaction.
Read more articles on customer service.
Photos: Liberty Bottleworks