When Fan Bi and Danny Wong launched their business, Blank Label, in 2010, they thought they'd found an untapped niche. Their idea was to offer young urbanites like themselves the ability to buy on-trend, affordable, custom-fit clothing through their website. Customers could plug in their measurements and receive a tailor-fit shirt, for instance, for less than $140.
A year later, with the business profitable and growing, Bi and Wong decided to survey their customers to get some additional insight into what they could do to keep their company moving in the right direction. And what they found startled them: Rather than stylish millennials, the majority of Blank Label's customers were older professionals, such as lawyers and bankers, who chose the company's shirts because of their fit, not their flashy style.
It was a turning point for Blank Label, as Bi and Wong immediately pivoted their business to focus on a product mix that appealed to their growing community of older, more well-heeled customers. And making that switch not only helped the business continue to grow, it also offered something more unexpected: One of the company's best customers offered to invest in the business.
"We were honestly unsure of what we should do," Bi says. "We were young entrepreneurs who had bootstrapped the business and had never given any serious thought [to] raising capital."
Growing Pains
One of the key questions Bi and Wong needed to answer before they raised any money, though, was how would they use it to help grow the business. The answer to that question, interestingly enough, again came to them from one of their customers.
While Blank Label was originally founded as an online business, Bi and Wong had begun experimenting with pop-up stores. They would set up booths at country clubs and condominium communities as a way to experiment with connecting to their customers face-to-face. And what they discovered again surprised them: The customers shopping at their pop-up sites wanted to know where their physical store was.
"We would explain that our store was just online," Bi says, "and they would say things like 'How can you do that?' Even when we explained how easy it was to [order online], many of them still wouldn't believe it and would tell us, 'Just email us when you get a store.'"
That was when Bi and Wong connected the dots: What if they raised money from their customers with the purpose of opening a brick-and-mortar location in their hometown of Boston?
And that's exactly what they did. In March 2013, they used the money they'd raised from a few of their customers to open a small, 100-square-foot storefront as an experiment. They even signed a month-to-month lease—rather than anything longer—as a way to keep their risk low.
Despite their worries, the store was an immediate hit. Bi says, "Our customers were coming in and telling us how much sense it made."
Blank Label eventually opened up a larger, more permanent shop in July 2013 and, after raising another round of capital from some of their top customers, opened a second shop, also in Boston, in July 2014. Revenue from these first two permanent retail locations now tops sales generated online, which has spurred the partners to plan for future store openings.
While Bi knows his company is still relatively small—Blank Label has just 20 employees—he says they're looking to expand outside of Boston next year into such potential cities as Washington, DC, Charlotte, North Carolina, or Dallas. "We're looking at markets where our customers are located because they're the biggest catalysts to helping any locations get off to a great start," Bi explains. "We're always trying to learn from our customers in terms of what we're doing well and what we could be doing better."
Give Your Customers What They Want
While not every business can claim to be as connected to its customers as Blank Label is, there's little doubt that the more a business pays attention to its customers, the more successful it will be in the long run.
Yes, not every idea your customers offer might be profitable. And you'll likely have to deal with some contradictory ones as well. But it's interesting to hear from other entrepreneurs who, like Bi, credit their customers with offering them innovative new ideas that have helped them grow their businesses.
Take Sandy Bodeau, for instance. The founder of Sira & Mara, a line of trendy, affordable accessories, keeps in close touch with her customers as a way to find out which of her products are most popular or in demand. "I listen to what they have to say and watch what they're wearing," Bodeau says.
And it was actually by listening to her customers that Bodeau eventually decided to post pictures of herself wearing the pieces she'd designed and made in combination with outfits from her closet. While she'd been using social media tools like Instagram to post pictures of her customers wearing her products, Bodeau, who moved to the U.S. from Spain in 2002, says she was hesitant at first to share pictures of herself.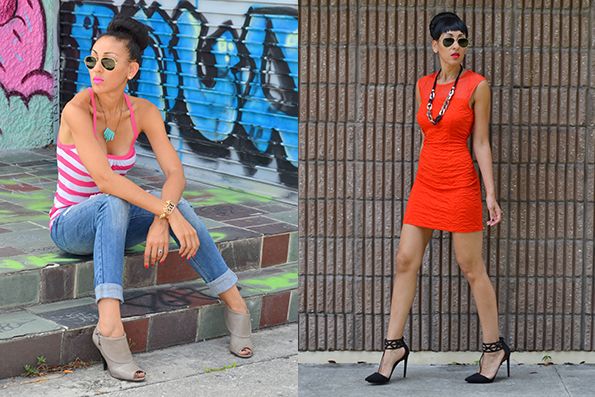 "For me, business had been something you separate from your personal life," Bodeau explains. "But I realized that people will relate to you more when you show them who you really are, and I thought it might be fun to share outfit ideas with my customers."
Bodeau says the posts containing her fashion combinations became so popular that she decided to launch a personal style blog as a complement to her business site. Not only has the fashion blog helped drive more referrals to the Sira & Mara site, she believes it's also helped convert more site visitors into paying customers. "As a result of providing ideas on how to wear our pieces to our customers," Bodeau says, "our business has increased significantly."
Ask and You Shall Receive
Another example of customer ideas driving a business forward comes from Everyday Love, a growing collection of illustrations by artist Nidhi Chanani. Chanani and her husband, Nick Giordano, have built their San Francisco-based business around the sale of everything from prints and greeting cards to magnets. But one product line they'd always avoided was calendars.
"Calendars are a challenge because they're seasonal—if you don't move them in three months, you're stuck with them," Giordano says. "And in this digital age, we questioned their viability. We didn't think we should invest funds in product and design for a wall calendar when people have everything they need in a tiny smartphone."
But at the craft fairs that Chanani would attend to help sell her art, customers kept asking her if she'd add calendars to her product line. Giordano says she and her husband also got requests on social media, where they have a strong following on Facebook, Instagram and Tumblr.
Finally, after years of hearing such requests, Giordano says they decided to try selling a small run of about 150 calendars for the 2013 holiday season. "The response was overwhelming," she says. "We sold out of the initial run in one week. We learned that people do want wall calendars in the digital age. Thanks to our customers, we have a seasonal product we can count on selling every year." For the upcoming 2014 holiday season, Giordano says they've even doubled the size of their calendar order.
Feedback Is a Gift
In this age of the virtual company, not every business owner gets the same opportunities to connect with their customers, especially face-to-face. While social media is a critical if not essential point of contact with customers, some small-business owners still work hard to get feedback from their fans the old-fashioned way.
Case in point: Lisa Hennessy, the founder of Your Pet Chef in Chicago, a maker of personalized dog food. Hennessy got started five years ago making and selling healthy, organic dog food after one of her pet Collies got sick and her veterinarian recommended she make food that included ingredients like kale and tofu—stuff she would never eat herself as a lifelong resident of the south side of Chicago. "I thought my dog would hate it," Hennessy says, "but she gobbled it all up."
Two years ago, Hennessy shifted to making personalized dog food full time on the strength of meeting customers at trade shows and making time twice a week to deliver dog food to her customers in the Chicago area. Their feedback gave her the push she needed to create specific recipes for each of her four-legged customers.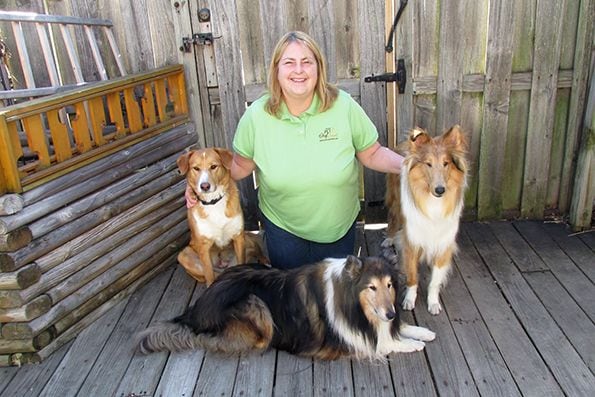 "I learn from my customers all the time," Hennessy says. "I provide home delivery to get instant feedback on my food and service, and I ask for their ideas and suggestions at each delivery. I've got a fantastic group of customers who are very engaged."
Hennessy credits her loyal customers with giving her new product ideas like creating a line of dog treats, offering single-protein meals and creating a seminar to show people how to make the food themselves, all of which has helped her business grow by leaps and bounds.
"I'm grateful to all my customers as they've given me the great privilege of feeding their dogs and welcoming me into their homes," Hennessy says. "I never take their ideas to improve what I do for granted."
Making New Connections
Craig Wolfe was already a successful entrepreneur before he turned full time to his current business CelebriDucks, a line of celebrity-themed rubber ducks. With ducks featuring the likeness of everyone from Shakespeare and Mr. T to Presidents Clinton and Obama, Wolfe says he's sold millions of ducks since he started the company back in 1997. "The rubber duck is an American-made icon," Wolfe says. "Like jazz, [it] was actually made here."
The rub, though, was that the entire U.S. toy industry had long since moved overseas, mainly to China, and they took the expertise to make the ducks with them. Wolfe wanted to find a way to start making his ducks in the U.S. again—especially after he landed a sizable contract from the Future Farmers of America (FFA), who specifically wanted their ducks to be "Made in the U.S.A."
Unfortunately, Wolfe immediately hit a hurdle: The factories he turned to for help simply couldn't keep up with his production demands. "They were having a terrible time making our product," he says, noting that he was also investing tens of thousands of his own dollars in creating the kinds of molds he needed for the ducks. "It was just too much intricate work for most people, and it was going too slow. I could see the factories we were working with were never going to be a long-term solution."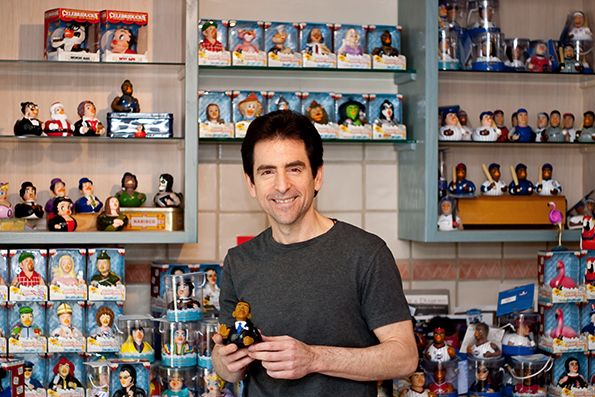 At the same time, Wolfe had developed a friendship with his contact, an engineer, at the FFA. Wolfe says that he and his friend would have long talks about the issues with manufacturing in the United States as they tried to find a workable solution for the contract.
A few months later, Wolfe received a call from his engineer friend. "He told me he thought he might have found a solution," Wolfe says. What the engineer had found was the last active rubber duck factory in the U.S. Based in the Bronx, it turned out to be the same factory that had made the original Ernie rubber duck for Sesame Street and it hadn't stopped since.
Wolfe immediately got in touch with the factory and instantly realized it was the only factory in the U.S. that could both make his product correctly and cost effectively. He shifted all his production for the FFA contract, as well as all his other contracts, to New York, where, coincidentally, the rubber duck was invented.
The move wasn't just a win for Wolfe and his contract with the FFA. Keeping his production in the U.S. enables him to offer thousands and thousands of U.S. clients, including Sea World, House of Blues and the New York Yankees, the ability to order rubber ducks made here, something he says has become a key differentiator for his business.
"If my customer hadn't found that factory, my life would be much more stressful today," Wolfe says. "He changed the dynamic of my business."
Which just goes to show that if you aren't listening to your customers, you might be missing out on the next big thing in your business.
Read more articles on customers.
Photos: Blank Label (2), Sira & Mira, Everyday Love, Your Pet Chef, CelebriDucks