Ayah Bdeir never planned to start a company. As a graduate student at MIT Media Lab, she was simply intrigued with the intersection of technology, art and design, and with products that simplified the use of electronics for non-engineers.
After graduation, Bdeir felt the pull of the "real world" and took a job in finance. That didn't last long.
"A couple of years later, I noticed I was really unhappy," Bdeir recalls. So she took a dramatic pay cut to follow her passion, landing a fellowship at New York City-based Eyebeam Art + Technology Center, a nonprofit organization that supports and nurtures artists and technologists. It was there, in 2008, that she developed the prototype for littleBits, a Lego-like product that integrates light, sound, motors and sensors into color-coded, magnetized building blocks. Her intention: to create a product that industrial or product designers with no background in engineering or electronics could use for prototyping.
"I put it on my website, and it was picked up by a friend, then picked up by [the technology blog] Engadget," Bdeir says. "It was a prototype sitting on my desk, and there was just one of it. I had no intention to start a company." 
But that's exactly what happened. Today, littleBits has 31 employees, has sold hundreds of thousands of Bits, and is on track for 300 to 500 percent revenue growth over last year. Just how did Bdeir take her idea from prototype to successful business?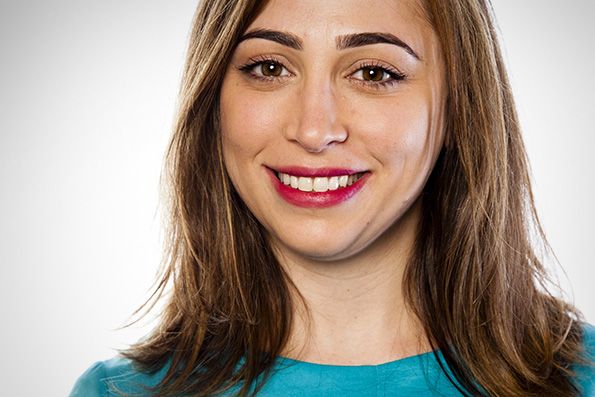 If You Build It …
Sometimes the world really does beat a path to your door, as Bdeir discovered. But that's not always enviable. After littleBits appeared on Engadget, Bdeir began receiving emails with orders for the product—a product that didn't yet exist. "They would say 'I want to buy 10 boxes,' 'I want to get this into my school,' or 'I have a kid with MS, and this would be great for him,'" Bdeir recalls. "There were random applications that I had never thought of, and I realized there was an opportunity to branch out. Everybody wanted this ability to play and invent with electronics." 
But Bdeir was completely unprepared to fulfill the demand she had unwittingly created. So she spent the next three and a half years perfecting littleBits, supporting herself by teaching, consulting and creating electronic art for entertainment venues. By May 2011, she finally had a product she was convinced was "manufacturable, scalable and an innovative piece of technology that didn't exist anywhere else."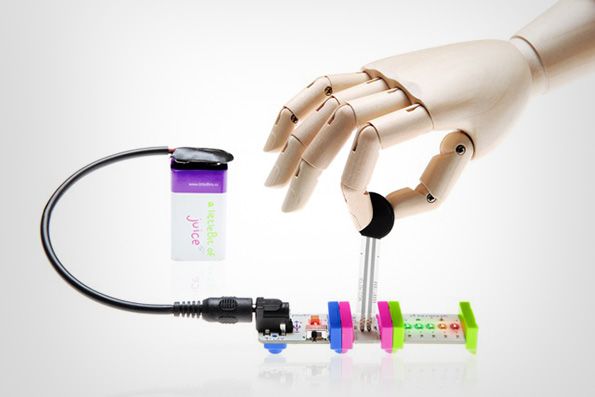 A Company Emerges
Bdeir had been working with a contract manufacturer in California to develop littleBits, but she knew she needed funding to ramp up production. As a fellow at Creative Commons, she had met investor and entrepreneur Joi Ito, who had heard through the grapevine that Bdeir was raising money. He was the first investor in an $850,000 seed round and was joined by a few other angels, Bdeir says. With that money, she was able to formally launch her company in September 2011 and place her first factory order.
Despite being perilously close to the holiday season with a first shipping date in mid-December, Bdeir says the littleBits kits, priced at $89, sold out within two weeks on the company's Amazon Webstore. The customer base was surprisingly broad: The product appealed to parents, teachers, hobbyists, designers and entrepreneurs.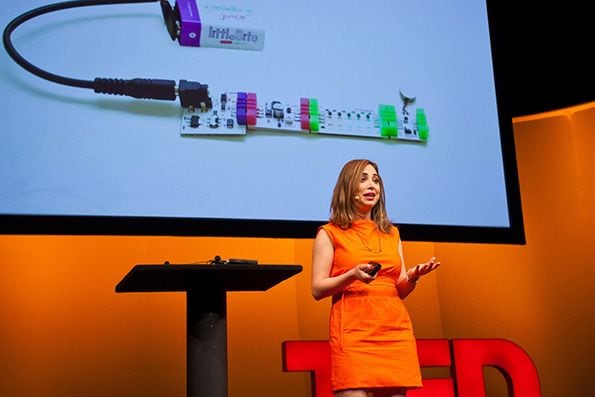 Unexpected Market
"I never set out to start a toy company," Bdeir says. "But the toy industry was very welcoming. Teachers wanted more learning tools, and parents wanted intelligent toys for their kids."
While her intended market was engineers and prototypers, her younger fans found littleBits equally accessible. Every bit fits with every other bit in what she calls an ever-expanding open source "library" of products, so the individual user determines the complexity of the project. An inventor can use littleBits to prototype a pricey new electronic device, but a 10-year-old may use the same bits to make an interactive piggy bank.
The company won a slew of toy industry awards, and Bdeir says she was definitely influenced by the attention. When she heard from toy buyers that it was too expensive, Bdeir produced a simplified kit that sold for $29 and called it the teaser kit. "No one liked it," she says. "It was our lowest-selling product." 
While she doesn't regret experimenting with that price point, she concedes that it detracted from the company's focus. "We learned that you have to be true to your instincts," she acknowledges. Currently, her most popular kit, she says, sells for $199.
Stick To Your Knitting
Bdeir and her growing staff spent most of 2012 ramping up production to meet demand. "It was very stressful, and I felt like I was missing out on a lot of opportunities," Bdeir says. So last July, she made a major shift. After raising $3.65 million in Series A funding, she forged a partnership with PCH International, a supply chain management company, which is now handing all the company's manufacturing logistics.
"We wanted to build expertise in our platform—in things that we think are going to be game-changing," Bdeir says. "We didn't want to build expertise in manufacturing." The change has enabled Bdeir to focus on growth and product development—and on fulfilling orders—without having to worry about the day-to-day manufacturing process.
The company is now growing exponentially, says Bdeir, who recently raised another $5.15 million in funding. She says that several collaborative projects with global brands and institutions are in the works. But she sees littleBits as far more than just a popular toy. 
"Historically over the past decades, big technologies that have changed society have gone through democratization movements," Bdeir says. (Think software and 3-D printing.) "That's what we're doing for electronics. We're making a technology that is very prohibitive and scary very accessible."
Read more articles on leadership.
Photo: LittleBits