Small businesses may frequently want to support local vendors, and customers increasingly prefer "keeping it local." Restaurants in particular seem to have jumped on this local sourcing trend, but it can come at a cost. Smaller, local vendors can be more expensive, and their supplies uncertain, and these challenges can create financial hardship for small businesses unless tightly managed.
We found three small businesses that navigated local-sourcing solutions in ways that either save money or help mitigate higher expenses. 
Work With What You Have
When John Kohkubo opened Kitchen on Common seven years ago, he wanted to focus the restaurant on fresh, local ingredients. One big challenge is the short growing season in his suburban Boston location. "Customers want greens and fresh vegetables year-round," he says.
The local ingredients also cost more than those from large suppliers, Kohkubo claims. Not only is the price sometimes higher (although when in high season, local produce is often cheaper), but Kohkubo pays more in labor to wash, peel and cut the fresh items instead of buying them already processed.
His three-part solution was to adjust his business strategy to fit what was available locally. First, Kitchen on Common is a 25-seat restaurant. "A bigger place would be difficult in terms of volume," Kohkubo says. Second, the menu only has five to six items, most of them "specials" that can change daily with ingredient availability. And finally, Kohkubo has had to raise his prices in order to pass along the rising costs to customers.  
"That's a big challenge for us," Kohkubo says. "We wanted to be a real neighborhood place and keep prices reasonable." He's hopeful that customers looking for a local focus will support the price hike.
"We do have number of customers ask for it," he says. "People's diets are evolving; they care more about where ingredients are coming from."
Build Up Inventory
Distilling any alcohol requires grain, and lots of it. Ishan Dillon started Seattle Distilling in Vashon, Washington, three years ago with a plan to make whisky, brandy, gin, vodka and flavored liqueurs from local wheat and rye.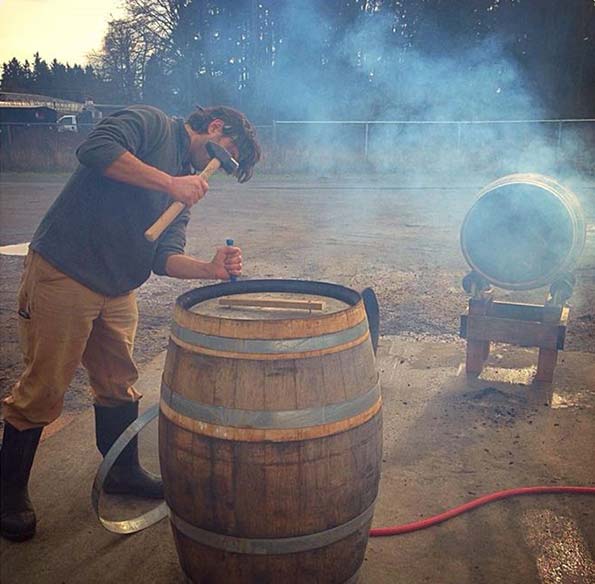 "The reason the craft movement is really booming is that people want to know where everything comes from," Dillon says. "We can say our ingredients come from so and so farmer, and we know his agricultural practices." Local grains are comparable in price to ordering from large national suppliers, Dillon claims, and he saves money on shipping charges.
But supply quickly became a problem. For example, this spring Dillon didn't schedule his orders far enough in advance, and he discovered that his supplier had shipped all the raw wheat down river to Portland to empty the grain elevators for the late summer harvest. "Now I'm spending 20 to 30 percent more for seed grain because I didn't time it right," Dillon says.
To ensure a future steady supply, Dillon is investing in expanding his current facility to five times its current size of 1,200 square feet. He plans to also add a 15-ton grain silo. "Then we can get away from bagged grain and buy truckloads so this won't happen again. Also, grain is cheaper by the truckload."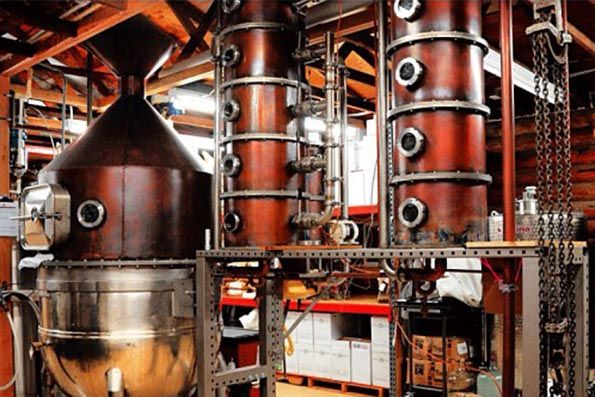 Invest in the Learning Curve
Sourcing locally generally means that small-business owners may have to do a lot of homework to find and vet local vendors. Paul Weissend of Dovetail Construction in Richmond, Virginia, tries whenever possible to use materials available within a 300-mile radius.
"Sometimes the material isn't available locally, so you have to decide," Weissend says. "Is the environmental impact more by using something that's not sustainable versus having it shipped from the West Coast? You have to weigh the impact on the community, environment and cost."
Once a local vendor is found, Weissend checks that vendor's own supply chain—for example, he once found a local slate quarry that was shipping local stone to China for finishing, then back to Virginia.
Weissend helps mitigate the labor costs for all this research by planning for local materials upfront, when still in the design and planning stages with clients. That way, he isn't looking for local suppliers for something the client may not want.
Often, the additional research pays off in lower costs. "We recently did a job where the client wanted mosaic tile," Weissend says. "Some mosaics you get from all different areas of the world. By the time they go through manufacturers and distributors, and everybody adds cost, the price goes sky high. But we ended up finding really nice mosaic tile right here locally. It is beautiful mosaic that the customer preferred, and is more reasonably priced."
Small businesses can adopt tactics ranging from tweaking overall business strategy to adapting inventory methods and developing a supplier knowledge base. A few adaptations can ensure that going local doesn't have to mean going broke.
Read more articles on financial analysis.
Photos: Courtesy of Seattle Distilling