When Eric Neuner, then a 23-year-old newly-minted MBA, bought a chain of cobbler shops in the mid-1990s, it seemed as if the shoe repair industry was booming. At the time, he said, there were close to 30,000 shoe repair shops across the United States. Neuner added to the tally, launching more stores in his San Diego-based chain and opening a mini-factory that served as a central repair location.
But the industry boom didn't last for long. "I didn't realize that, at the time, the shoe repair business was beginning a bad turn downward," Neuner said in a recent interview. A bad economy, combined with a disposable shoe culture and footwear trends that favored comfortable flats over spiky heels, was blamed for the decline. Shoe repair businesses closed their doors, and now, Neuner estimated, number about 5,000 to 6,000 nationwide.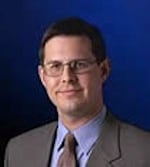 Eric Neuner 

As the number of orders in his own shops declined, Neuner reached out to department stores and shoe brands, seeking to become a go-to shoe repair source. The plan worked and, over the years, the company landed more than a dozen manufacturer accounts. Neuner shuttered his brick and mortar stores and transformed the business into an online, mail-order operation. In its current home at NuShoe.com, Neuner's company serves its manufacturer clients, as well as the general public.
Want more from Christina Hernandez? Check these out:
The business, which is profitable, took in more than 100,000 pairs of shoes last year and employs more than 60 people, Neuner said. NuShoe serves the U.S., but purchases some of its materials internationally.
It's not just convenience that leads people to choose NuShoe's mail-order shoe repair over their local cobbler, Neuner said. It's impossible, he said, for a cobbler to have every possible shoe component. NuShoe has an employee whose job is to order specific components for different brands, such as various leathers. NuShoe also keeps up to date on the newest innovations in machinery and materials, including shoe glue. Some of their specialties include firefighter and military boots. "We rebuild [shoes] in a way the factory would," he said. "It's done to factory quality."
But perhaps the greatest reason why NuShoe's non-manufacturer business tripled last year, Neuner said, is yet another shift in shoe culture. Throwaway culture has given way to frugality, he said. Shoe customers are shifting back to pricier purchases, Neuner said, shelling out $150 or more for pairs from certain brands. But when that pair wears down, he said, customers opt to pay $75 for repair, rather than buy new. "I do think there's a shifting mentality, in general," Neuner said. "We're pretty well positioned right now." 

Image credit: holycowboy