As an intern walking onto Apple's Cupertino, California, campus in 2004, Matt Rogers felt as if he was going to jump out of his skin. "I'm a naturally enthusiastic person, but I was extremely excited to be there," Rogers remembers. Working for Apple was a dream come true for the Carnegie Mellon University junior; he'd received his first Mac when he was young and started writing code at the age of 15.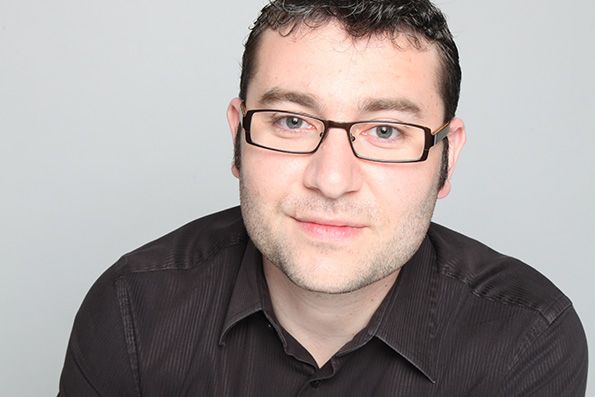 His dedication to success was apparent within his first few weeks at Apple. Rogers, a computer-engineering student, asked hundreds of questions, and those questions landed him a position building back-end manufacturing software for Apple's newest product: the iPod. "It was a really low-level job, but I was so excited to do something real that I worked seven days a week; I forgot to eat sometimes," Rogers says. One weekend, when he clocked 60 hours straight, his boss, Tony Fadell (aka, the "Father of the iPod") called to see if he was still alive.
Before Rogers stepped on the plane back to Pittsburgh, Fadell had offered him a job. After graduation, Rogers started working for Apple and spent five years perfecting the iPod and iPhone. But by 2009, he was ready for a new challenge. Still in touch with Fadell (who'd left Apple in 2008), Rogers invited him to lunch and the pair hatched a plan. "It was one of those meetings where I knew that I wanted to start a company," Rogers says. "He wanted to do the same. It was a right-place, right-time kind of situation."
Rogers and Fadell decided to reinvent the home thermostat—a home appliance they believed was antiquated and needed to include new technology such as the ability to control from a smartphone. They would call their company Nest and branch out into other home categories after launching their first product. While the idea was solid, the challenges were tremendous. First, they needed a team. Second, they needed to stay in stealth mode pre-launch. No one could know what was going on; no one could know that Fadell was part of the operation because it would cause too much attention too early. Miraculously, they pulled it off.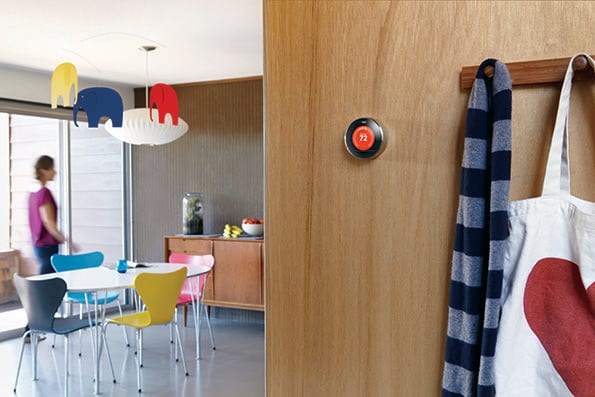 Nest launched in October 2011 to an explosion of press coverage and customer interest. Three months' worth of inventory sold out in less than two days. Today, the company has more than 300 employees in its Palo Alto headquarters and 100 more in a customer support center in Austin, Texas. With more than $80 million in funding, the company is reportedly valued at a whopping $800 million and growing. This fall, it launched Nest Protect, a "smart" smoke detector, and the product is selling quickly.
OPEN Forum spoke with Rogers about the early days of Nest and how he stays emotionally sane as an entrepreneur.
Let me get this straight. You hired people before telling them what type of company they were coming to work for?  
Well, sort of. I would tell them that we were developing something that would revolutionize the home, that we'd identified a product that needed a serious upgrade. I tried to use my charisma to get them excited.
And they bought it?
Not all of them did. It was really hard. Everyone had to sign a nondisclosure agreement. And I really mean everyone. I would ask someone, who already had a great job and wasn't looking for anything, to come to lunch with me to sign an NDA and then try to convince him or her to come to my company. Getting people to sign on was the hardest part. Oh, and the first 10 people had to be okay with working for free for five months. 
When did you finally tell your employees that Tony was involved?
We had to be really quiet about that because we were worried that it would get out. Some people didn't know for months and then I would surprise them and have Tony just show up randomly at the office one day. 
What happened when you finally launched? How did you deal with the demand?
That was crazy. We quickly realized that we'd hit a nerve, that people were frustrated with their thermostats and that no one had really solved the energy problem in the home. We blew through our inventory in less than two days and started a waiting list. The waiting list got out of control. We had to tell people that we'd just get back to them when we could. It was a nightmare. We hadn't staffed our call center with enough people for customer support. We had to hire agents on the fly. But we got it under control and opened our Web store in early 2012. 
What is it like to work at Nest?
We have a very open and transparent culture and we hold tight to that. I interviewed our first 250 employees to make sure every single one fit the bill. A lot of us came from Apple and Apple has a culture of extreme secrecy—a type of environment that doesn't work for a startup.
We also have a "no jackass" policy. That is actually what we call it. We realize that creative tensions happen, but we also work hard to make sure tensions are never personal. There's no room for ego here.
What is your life like right now?
I have very little life [laughs]. Well, maybe that is a stretch. I have changed some things about my life since we started. Instead of constantly working, I work out for an hour every morning to clear my mind, which is a nice change from what my life used to be, which was 100 percent work.  
What advice can you offer to entrepreneurs working 24/7?
Make time to exercise and get outdoors. You really need to find emotional balance. It is hard, because, as an entrepreneur, there are high times and low times. It is a rollercoaster and very jarring. But part of what I've learned is to not get too excited and to not get too down. And to find great mentors—people who will be your sounding boards and who will keep you in check. 
Read more articles on building an empire.
Photos: Courtesy Nest