When Kathy Sidell, founder of Met Restaurant Group, opened The Metropolitan Club as her first restaurant in 2004, her guests drank beautiful old French wines. Without much thought, they spent hundreds of dollars on a bottle and ate decadent steaks, lingering over opulent meals in the affluent Boston suburb of Chestnut Hill.
Then the economy collapsed in 2007, and Sidell had the foresight to transition the emphasis of her upscale steakhouse from dining room to bar. In developing a meatier bar menu, she satiated diners with lower-priced food, and The Met Club became a neighborhood watering hole.
"The bar trend is all about camaraderie," she says. "During the recession, people wanted to commiserate. It became that kind of community where people could talk about politics, food, movies, the world. Everyone was wondering, 'What's going to happen to us?' People still drank, but not the expensive stuff. There was a serious shift, and it's never gone back."
Anticipating and Embracing Change
Around that time, Sidell was still approached to launch fine dining concepts in the Boston area despite the economy. "If you pay attention to shifts in spending and eating, you can see trends coming in like a freight train," she says.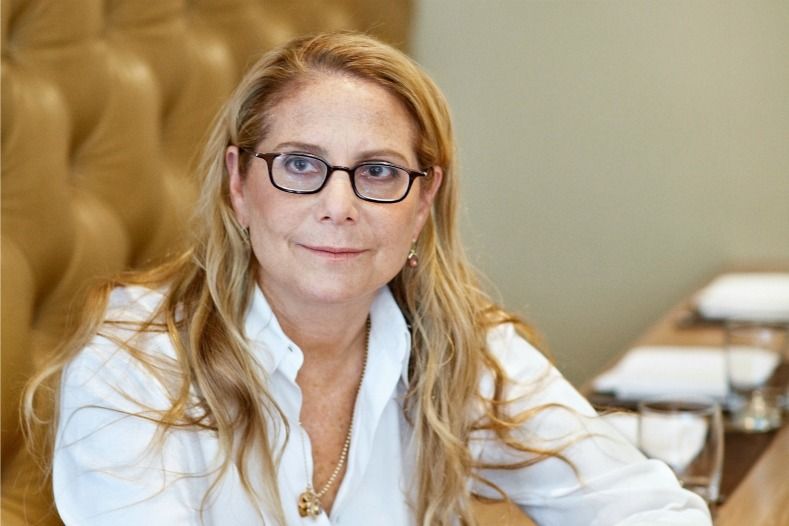 Kathy Sidell, founder of Met Restaurant Group
Trusting her instincts, she veered away from white tablecloths and opened her first MET Burger Bar in the nearby Natick Collection, now known as Natick Mall, an upscale shopping center. Following that mall developer to Maryland, she opened MET Bethesda.
Although The Met Club closed in 2014 ("The lease was up and I couldn't make a reasonable deal with the landlord," Sidell says), there are future plans for expansion. On a landmark brownstone block in the heart of historic Boston, Sidell is soon to open her sixth restaurant, the 30-seat seafood bar Saltie Girl. It will sit next door to MET Back Bay, which features Sidell's sophisticated New American cuisine, just blocks from Stephanie's on Newbury, a long-established restaurant owned by her sister, Stephanie Sokolove.
A Solid Foundation in the Family Business
It's no coincidence that the sisters are among Boston's most successful restaurateurs. In her 2012 book When I Met Food: Living the American Restaurant Dream, Sidell chronicles a mutual influence on their professional lives: Their father, Jack Sidell, was a Boston banker who financed some of the city's most influential chefs, like Todd English and Jasper White.
The outdoor area at MET Back Bay.
"I don't know if it's in the genes or what, but like my father, I am an insane person when it comes to eating," says Sidell. "I would definitely travel for a fresh fig, and I seek out food in offbeat places. Since a young age, I have been very curious about food, in part because my dad had a great palate and loved to cook. Food was a way for my sister and me to get close to our dad—to connect with him and garner approval."
Before opening her first restaurant at the age of 47, Sidell worked in the film industry, where she got a crash course in running a small business from Steve Wax, her co-owner in the production company Chelsea Pictures. Right out of Columbia University Film School in the late 1970s, starry-eyed and new to balancing a checkbook, she learned from Wax what "P&L" stood for and how to budget.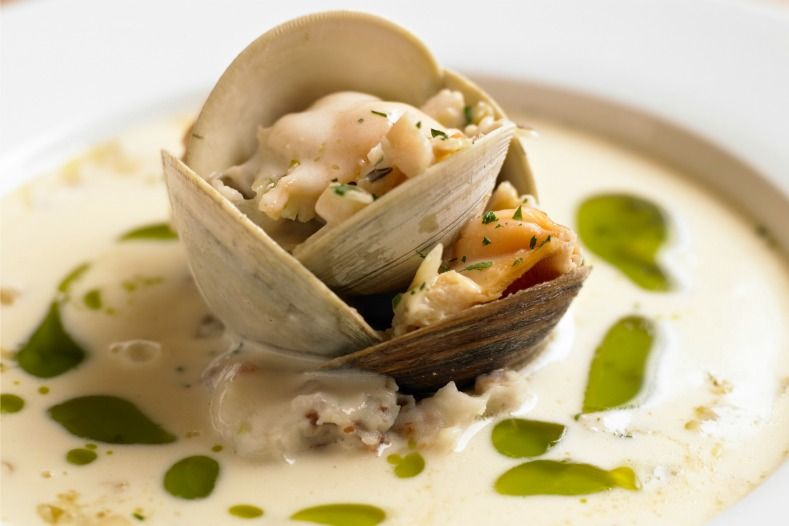 MET Back Bay's New England clam chowder
"When I started my own restaurant many years later, I understood dynamics like inventory and payables from that experience with Steve and from listening to my dad. From an accounting perspective, I got it," Sidell says. When Stephanie opened her restaurant in 1994, Kathy sat in on family meetings about food and labor costs. "My dad financed so many restaurants, and I heard so many war stories, that I understood it was not just a creative outlet, but also a business. I knew that you couldn't have the art without the commerce."
The Art and Science of Hospitality
In writing a manifesto for her first restaurant, Sidell declared first and foremost that it would be a business. In hindsight—the company is now about halfway to its goal of $50 million in revenue in the next five years, with proceeds from each restaurant funding the next—that sounds obvious. But coming of age around the restaurant industry, she knew its social demands, and how easy it can be to get lost in that work-hard, play-hard drama.
I don't want anything sugarcoated—not an incident with a guest or an employee; not a bad meal—I want the truth. Because if I don't have the truth, I can't fix it.
—Kathy Sidell, founder, Met Restaurant Group
"You always have to have your business hat on and keep that perspective," she says. "For a small, family-owned business with a lot of heart, we've been able to infuse the company with a lot of structure. That makes a big difference in terms of accountability, communication and direction."
In hiring, she looks for a specific type of person: professional but warm. Within the first ten minutes of an interview, she discerns whether it's a fit. "You can turn a hospitable person into a manager or a leader," she says. "My longtime general managers—it's in their blood. They've grown up with me, I've grown up with them, and we've evolved together."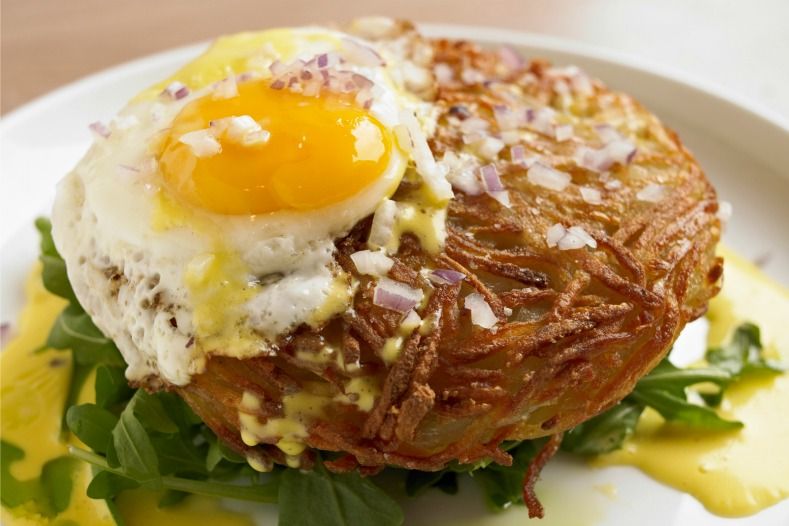 MET Back Bay's pork stuffed hash brown
Sidell encourages open discussion between her approximately 200 employees, and her staff document everything from first interviews to exit interviews. Notes from weekly and monthly meetings at all locations are transcribed and sent to Sidell and her husband, Carl Goldberg, who was one of her restaurant group's early investors, along with her parents.
"Everything is online for all to see," Sidell says. "The honesty piece is very important for me. I don't want anything sugarcoated—not an incident with a guest or an employee; not a bad meal—I want the truth. Because if I don't have the truth, I can't fix it."
Keeping a Finger on the Pulse
While Sidell's management style is still hands-on, her work has changed. When she started out, she was on the floor every night and engaged with every guest. With five or six restaurants, that's impossible. "I still drive all the food and am insane about every French fry being crisp, but now my job is more about branding, marketing and social media. It's about who we are in the shifting and competitive world of food, and how to communicate that clearly and consistently to customers."
She keeps up with culinary trends by reading "everything," from food blogs to magazines, and she loves Instagram. "It's brilliant, particularly for the food business," she says. "It's so awesome to see what everyone is doing out there."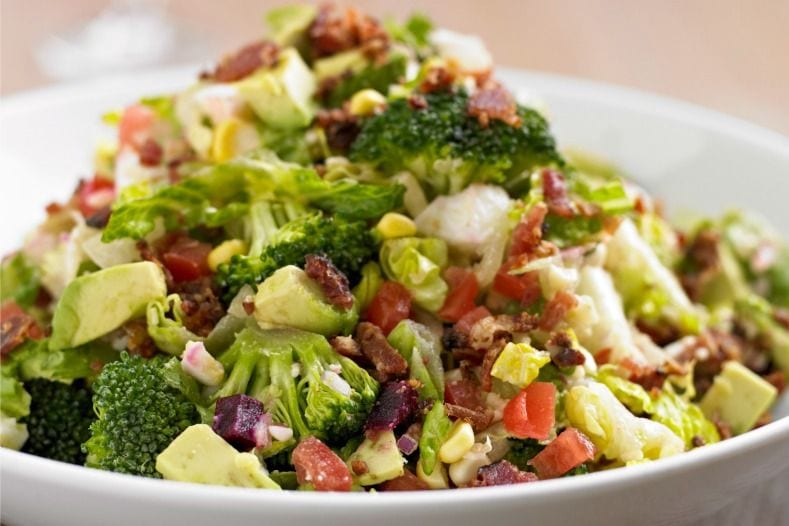 MET Back Bay's chopped salad
The only drawback to seeing all that beautiful food on-screen and coming out of the kitchen? "After all those steaming bowls of spaghetti Bolognese and gorgeous croque madames with eggs you want to dive into, how do you go home and eat an apple?" she asks, laughing at her own tendency to indulge. With no shortages of opportunity on her plate, Sidell can focus on what she does best: thinking ahead while enjoying life's momentary pleasures.
Photos: Heath Robbins / courtesy of Met Restaurant Group, Margaret Lampert / courtesy of Met Restaurant Group (2)