Imagine running a company that allows employees to take day naps whenever they want. They don't need to ask permission or have a good reason to nap—they can even nap in a hammock if they want. Now imagine that you also let your staff take unlimited vacation days and you offered a tuition reimbursement policy. Think that sounds crazy?
It's not. In fact, it's already being done.
Brian Halligan, co-founder and CEO of marketing and sales software firm HubSpot, has made it his mission to design a company culture that attracts young people and makes them want to encourage their friends (more talent!) to apply to work there, too.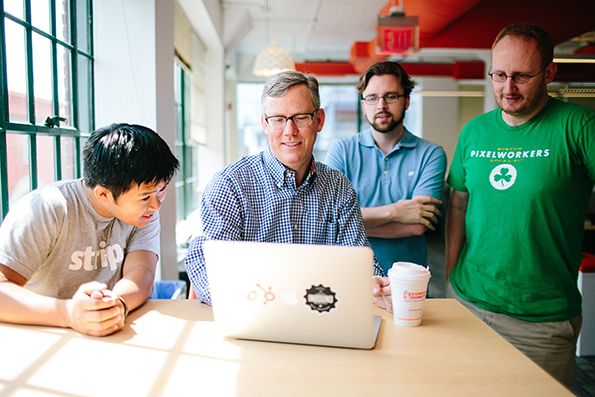 "I think [millennials] are just different and different in a way that makes sense," Halligan says. "I'm a Gen X'er—for us, it was all about leadership and Jack Welch. Now it's all about inspiration. [Young people] want to work with a mission."
Building a Millennial Culture
While most companies are still struggling to integrate millennials into the workplace, Halligan knows there's a huge benefit to getting young people on your team. However you feel about hiring millennials, they're the largest generation in U.S. history, which means they make up the largest number of consumers. They're also experts when it comes to reaching out and connecting with others in their generation.
"There's a lot of hate out of there for millennials, but I love them," Halligan says. "We're in the marketing space, and millennials, they grew up with it, so there's no connecting thoughts needed. It just comes naturally."
At HubSpot, the 47-year-old CEO purposely set out to create a culture that would attract Gen Y—and he's succeeded. The company employs around 700 employees today, 90 percent of whom are millennials. The average age of the company's talent pool is 27. But every perk that's a part of the culture, Halligan explains, isn't just there to attract young people—it's also to retain them.
Halligan created nap rooms because he believes that people work better when they're well-rested. "I have a new initiative in life: Work less and think more," he says. For Halligan, ideas often occur as he's drifting in and out of sleep. "When you try to push every idea out of your head, you find that good ideas rush in."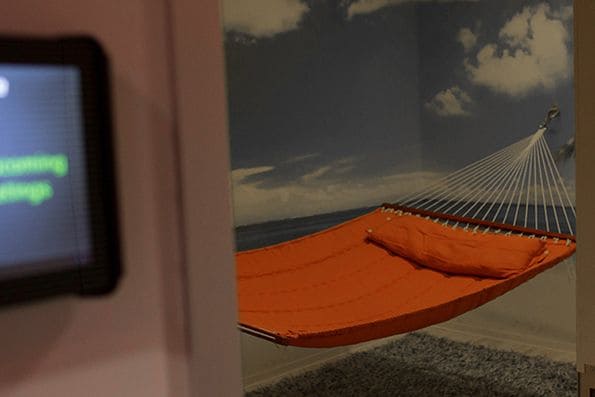 Any employee can book a space in the nap room, much as they would reserve a conference room, Halligan explains. They don't need permission or a reason to book a spot. It's simply part of the company's three-word policy for almost everything: Use good judgment.
"We have a beer fridge, too, and any time you want, you can go have a beer," Halligan says. "Sure, you can go down and get drunk at 9 a.m. every day if you want. But we assume people are adults—we don't make a rule about it.
"When you trust employees, they reward that trust," he continues. "When they use bad judgement, we make them write it up on the [company's] Wiki [page], and if it's really bad, we fire them. We haven't fired many people for bad judgment."
HubSpot also adheres to an "open office" policy, meaning departments rotate seats every few months and no one has an office. "I want people to have as much information as I do," Halligan explains. "We want to send a signal that information can flow. We want everyone to hear everything so they make good decisions." The open office policy also means that anyone can sit next to the CEO on any given day.
To ensure that his young talent stays motivated, Halligan also moves employees between departments and positions every few months.
The Value in the Right Culture
Though HubSpot's culture is carefully crafted to attract young people, it didn't start out this way. During its first two years in business, the company's leadership team didn't think much about the company's culture. In fact, it wasn't something that Halligan even thought they should focus on.
Then, about five years ago, two things happened that changed the company's focus. The first occurred after Halligan joined a Boston-based CEO group. During his first meeting with the group, Halligan sat next to iRobot co-founder Colin Angle, who's a huge advocate of building the right corporate culture.
"He was really passionate about it," Halligan explains. "He said to me, 'Culture is how people make decisions when you're not in the room, and when you don't have one, you can't scale.' That peaked my interest."
The second thing that sparked a change happened when HubSpot surveyed its employees and asked how likely they would refer a friend to join the team and why. After reading the survey results, Halligan quickly realized that most of his employees would gladly refer their friends—and they all credited it to HubSpot's culture.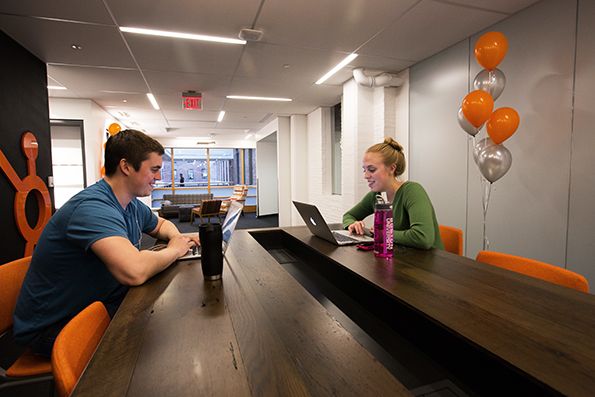 "That's when I said, 'If our company builds great products to attract customers, why not build a great culture to attract employees?'" Halligan explains. Soon after, HubSpot created a "culture code" that Halligan compares to the U.S. Constitution. It helps explain the relationships between employees and the company, and the different chapters are updated once every quarter.
With every addition or change that makes HubSpot an interesting place for young people to work, the bottom line for Halligan is to move his company away from the traditional workplace. The "ideal" worker from a decade ago is no longer the ideal worker today, he notes, and the ultimate work environment a decade ago is no longer attracting young talent.
"The office is an idea, not a place," Halligan says. "I encourage people to work from home all the time—you don't have to be in the office to get work done. [Millennials] all have iPads and smartphones ... they're working all the time."
While nap rooms and beer fridges may attract new hires, perks alone won't be what keeps them. Instead, the perks need to represent a deeper value that the company stands by.
Building a strong and healthy culture can help your company attract talented workers and continue to grow. As Angle told Halligan nearly five years ago, culture is what happens when you're not around. It's also what wins the war on talent and retention, and what makes employees fight a little harder and longer for you.
Read more articles on company culture. 
Photos: Matt Plays of HubSpot