While minority women are launching new businesses at four times the rate of non-minorities, the voices of this demographic are mostly lacking from business education, according to two Babson College professors. In their new book, Minority Women Entrepreneurs: How Outsider Status Can Lead To Better Business Practices, Mary Godwyn and Donna Stoddard interviewed 12 women – who described themselves as minorities due to race, ethnicity, religion, or disability – and discovered an interesting pattern in the way these entrepreneurs are doing business. My interview with them has been edited and condensed.
Q: What did you learn from the stories of minority women entrepreneurs?
MG: We were surprised because [the stories of minority women entrepreneurs] were quite different when compared to the stories that were routinely being told and represented as normative in mainstream business education.
Q: How were they different?
MG: The way businesses are usually represented is that on one hand you have a traditional, for-profit business where the priority is to make money. On the other hand, in a more marginalized way, you have social entrepreneurship or a cause-driven business. These are usually not-for-profit businesses. The majority business paradigm is the for-profit. The minority women in our study were very interested in making money. They relied, almost all of them, on their businesses to support them and their families. But they also had a social and personal set of values that was so integrated into those businesses that you really couldn't separate one from the other. When conflicts arose, they would refuse to make that decision. They would find other ways to reconcile these priorities, rather than choosing one over the other.
 
 Want more on women entrepreneurs? Check these out:
DS: One of the cases is about Margaret Henningsen at Legacy Bank in Milwaukee. She and her partners started Legacy Bank to serve the un-served. They had been bankers in traditional banking organizations that didn't really want to do business in the inner-city. They helped a woman start a steakhouse franchise. She made such an attractive business that suddenly the majority banks want to do business with her.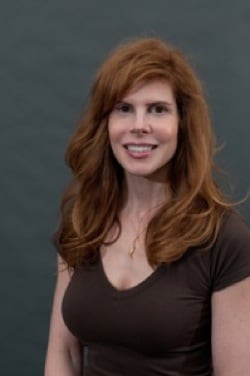 Q: What's another example?
MG: Pauline Lewis decided to open her own business called oovoo design. She designs [handbags and wallets] and has them manufactured. It's a for-profit business. She looked for a setting she could feel good about. She ended up settling on sewing circles in Vietnam. She partnered with a Vietnamese woman. These sewing circles are in residential neighborhoods where women make these bags by hand. It's quiet and peaceful. They can have their children nearby. The model she adopted was to pay the women who make these bags 15 percent above the going rate. They get a [week] off for the Vietnamese New Year, [one month of additional salary] and an all-expense paid vacation every year. You look at the business models we teach and there's nothing to compare to that. It transcends our imagination that it even can happen. That's what's so cool about these businesses. They show us what's possible.
Q: Why do we see minority women entrepreneurs stepping into this social-good role?
MG: This is a small qualitative study. But quantitative studies from all over the world demonstrate that women give more of their money and time to social good. No one really knew why. That is one of the things we address in this book. It's complicated and it takes up a few chapters. We have certain social expectations for women. We expect and demand, in some cases, that women are more selfless, that they take care of people more, that they're more compassionate, that they're not purely invested in monetary gain. Not every woman conforms to these gender expectations, but we still see these gendered patterns of behavior. People tend, even if it's unconscious, to conform to these gender norms. When we talk about those norms for business owners and entrepreneurs, they tend to be skewed toward those characteristics we associate with masculinity. But if you have a population of people who have minority communities and social values that they're very loyal to, and you raise that population of people to incorporate those beliefs into who they are, then that population can change business practices. I think that's what we're seeing here with these minority women.
Q: What does this mean for the future of entrepreneurship?
DS: It's difficult for us to extrapolate and generalize from our study. [But] there does seem to be a movement now about social entrepreneurship. I would expect in the next few years we're going to hear about more businesses that try to incorporate social aspects as they're doing business.
MG: That would be my hope. As we see more models and hear people explain how they are able to reconcile a profit-oriented business with a socially-oriented business, more people will be doing business that way. That would really change the world.