Any ModCloth user knows that the e-commerce fashion website encourages and celebrates creativity. That creativity extends off the screen to ModCloth's San Francisco office, which is a hive of self-expression and color, and particularly to its employee style (most wear ModCloth clothing, thanks to a staff discount). Colorful tights, sculptural necklaces and hats of all shades are all worn with confidence. Employee desks resemble flea market stands, all filled with personal treasures.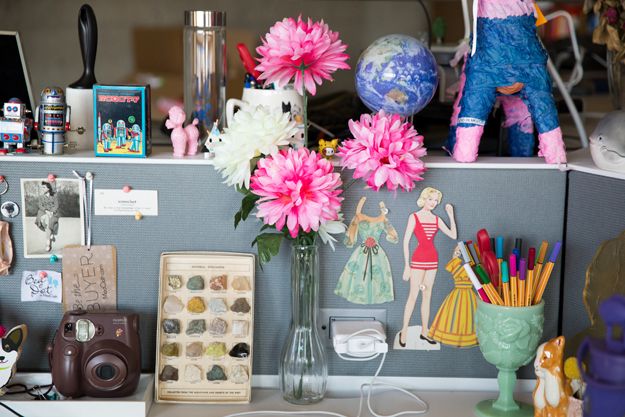 ModCloth is the brainchild of husband-and-wife team Eric Koger and Susan Gregg Koger. When Susan collected too many vintage clothes to wear, Eric offered to help her put them online, which eventually inspired the couple to start the site in 2002. Today, the company has three offices—Pittsburgh, San Francisco and Los Angeles—456 employees (135 of them in San Francisco), around $48 million in funding and a reported $100 million in annual revenues.
ModCloth's success comes largely from its interaction with customers. The site allows users to offer feedback to designers on how to make clothes better through its "Be the Buyer" program, and upload their own designs for production as part of the "Make the Cut" program. Photos of users wearing ModCloth clothes are displayed prominently on the site, as are images of ModCloth staffers in their chosen outfits of the day.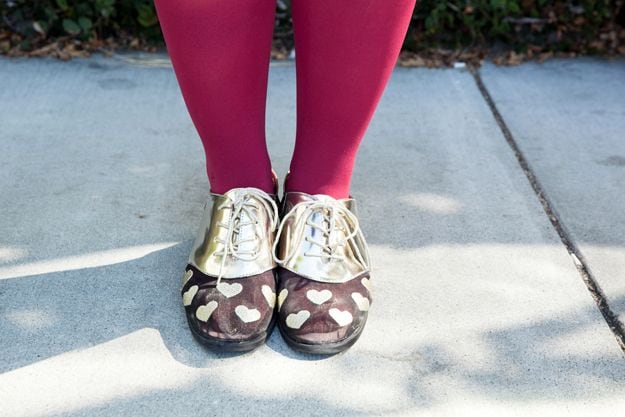 Staffers look forward to 4 p.m. on Tuesdays when those who are interested go outside the San Francisco office to get photographed as part of "On Trend Tuesdays." Employee photos are then posted to the site's "Style Gallery" to give users outfit ideas. Many staffers subscribe to the concept of "power clashing." "It's all about your attitude," says  Andie Pineda, senior recruiter. "No matter what you wear, if it matches or not, as long as you embrace your own style with optimism, it only matters that you dress to make yourself happy."
Here, an employee proudly displays her bright pink tights and gold-hearted shoes.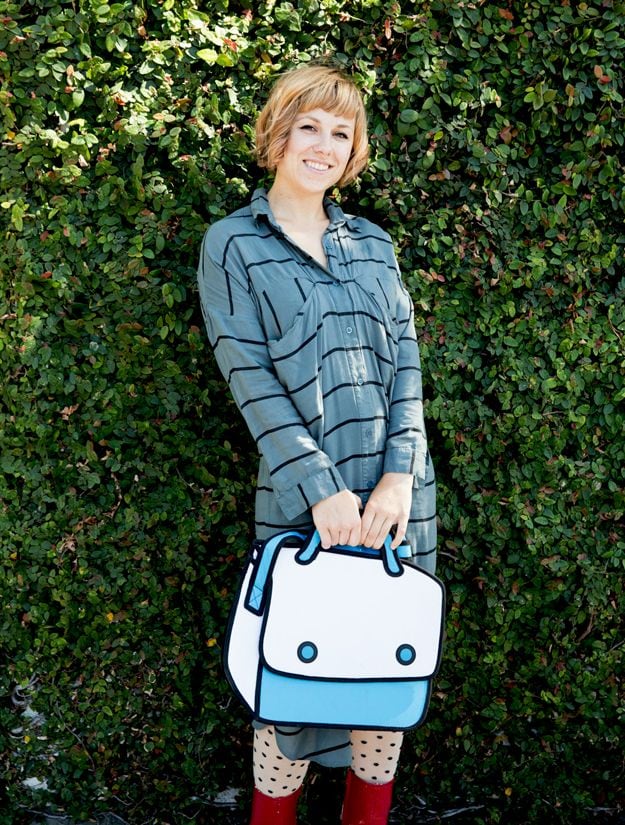 Julianne Murrell, ModCloth's social media and marketing editor, models her outfit for On Trend Tuesdays.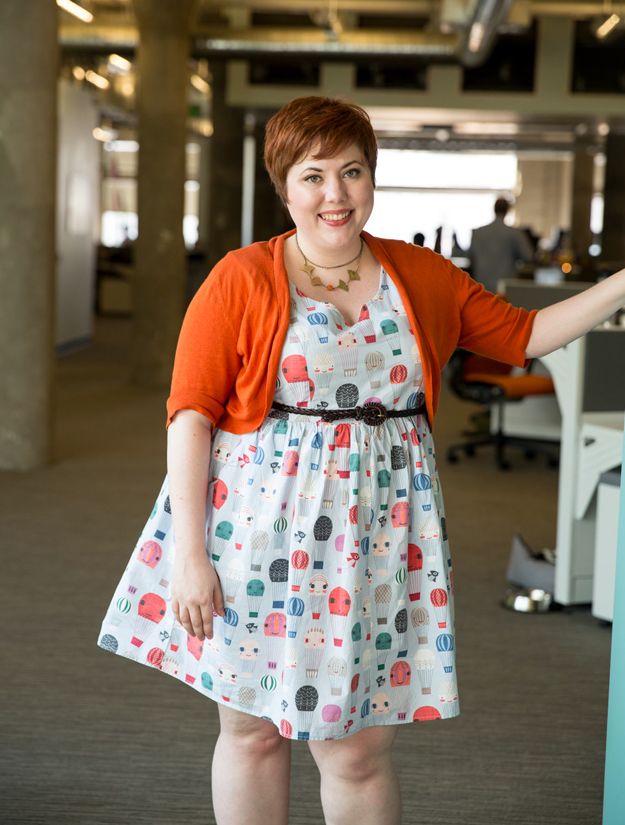 Martha Smith, social media editor, proudly wears Martha's Aire of Adorable Dress, a garment specifically named after her.
"After working here for a few years, you have the opportunity to have a dress named specifically for you," Smith says. "I told the product naming team that I like whimsical prints that look good with orange and they came up with this dress. I love it."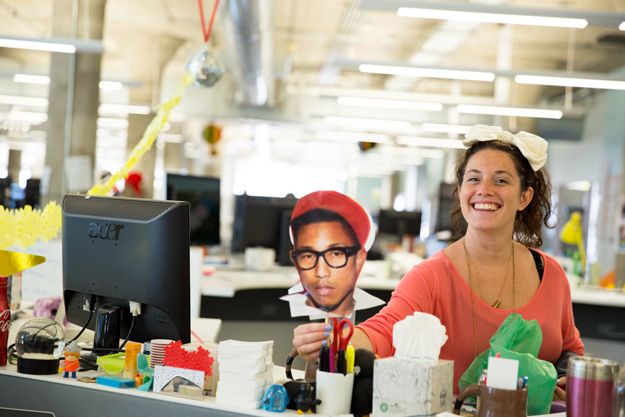 Employees decorate their desks with everything from photos to toys. Here, Jenna Win, associate project manager, shows off her life-size face photo of musician/producer Pharrell Williams.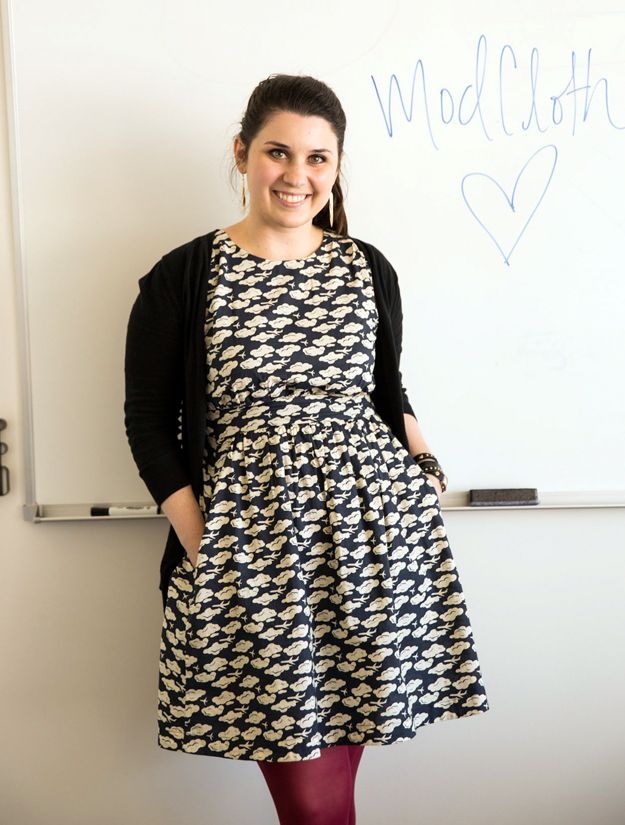 Mattie Babb, assistant category manager, poses in front of a whiteboard in her favorite style of the day.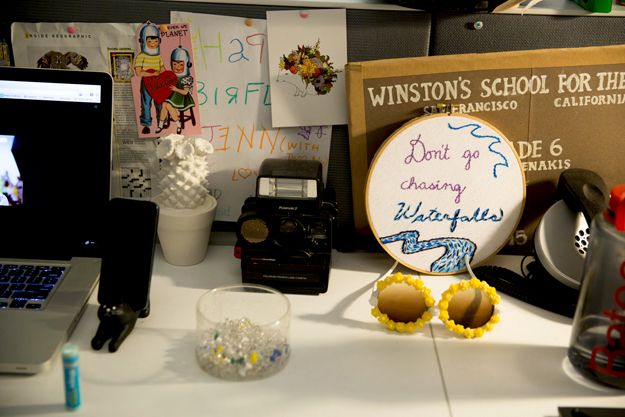 Here, an employee showcases yellow sunglasses (previously featured on a DIY tutorial on the company's blog), a camera and birthday greetings.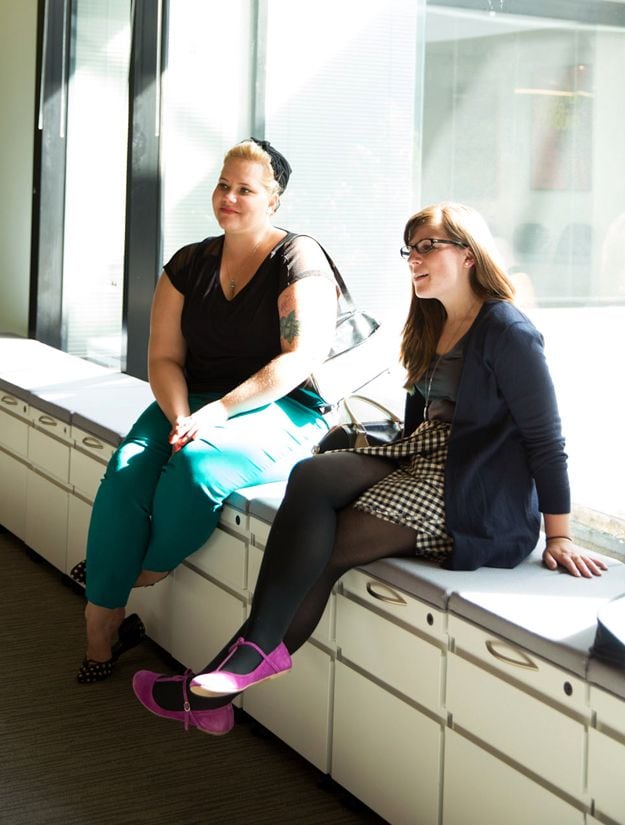 Technical sourcer Rachel Kinney (left) and technical recruiting coordinator Dana Jennings relax inside the ModCloth offices while watching colleagues get photographed.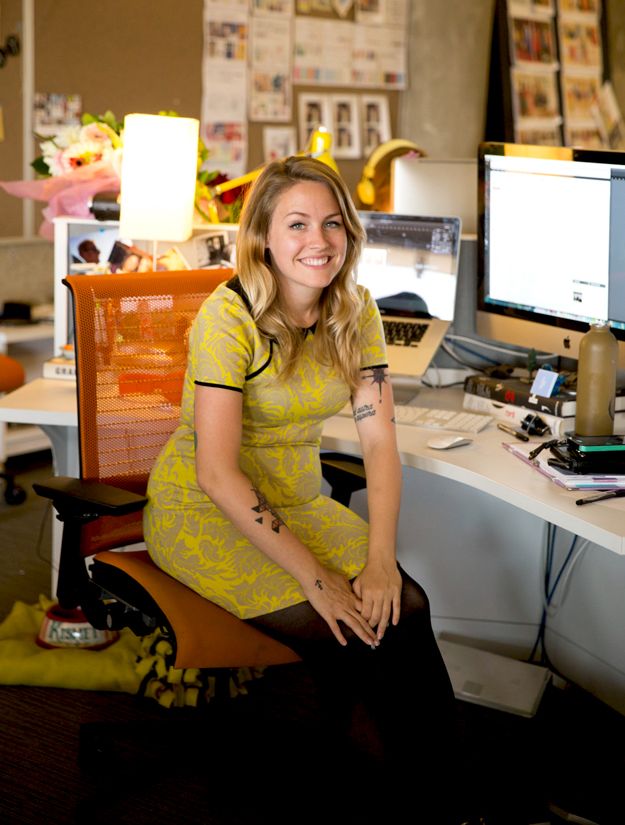 Erynn Hesler, graphic designer, takes a break while wearing a vintage-inspired dress with black tights. Notice the dog bowl under Hesler's desk? Dogs are welcome at the ModCloth offices (Winston, the Kogers' pug, is known to roam the halls freely).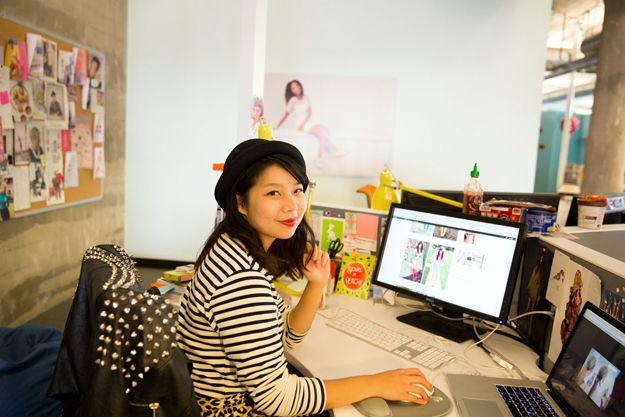 Sitting near an inspiration board filled with the latest fashion clippings, Jenn Chen, senior online editor, pauses from her work to pose with a chic stripped top, leopard print skirt, black bowler hat and studded jacket.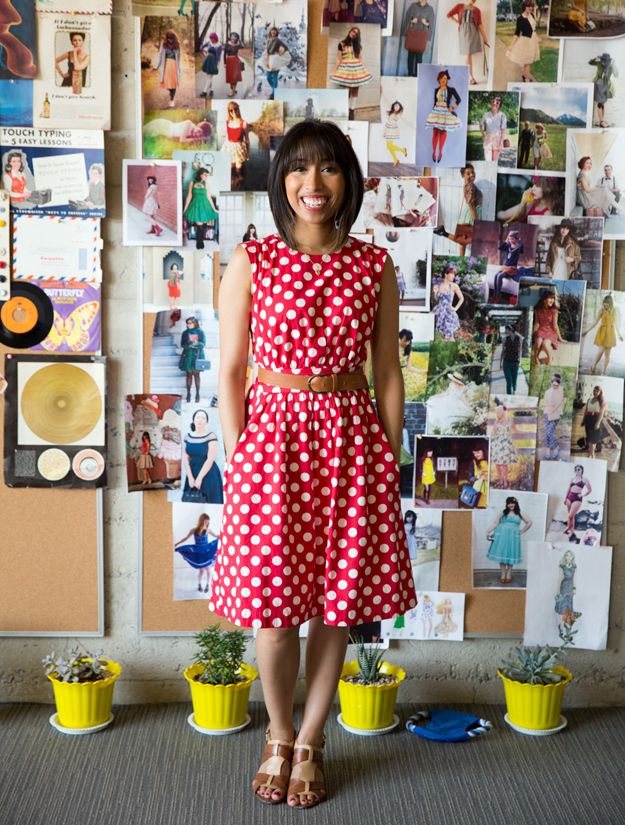 Standing in front of Susan Gregg Koger's inspiration wall of photos, associate producer Anna DaMommio explains why she loves working at ModCloth so much.
"I really appreciate how the company celebrates women from all walks of life," she says. "As for our dress code, I'd call it 'San Francisco casual.' You have the opportunity to express yourself through fashion every day." 
Photos by Jen Siska for OPEN Forum