Taxi drivers in cities across the United States are upset over competition from ride-sharing services, such as Lyft and Uber. Now they're facing another threat in some cities and towns: free shuttle services.
An Asbury Park, New Jersey company called Jersey Shore Free Ride is offering locals and tourists a courtesy ride between the beach and local shops and restaurants this summer. The service is at no cost to passengers but is paid for by advertisers that display ads on iPads mounted inside the vehicle as well as ads on the vehicles' exterior. Riders can also browse a brochure with information about Asbury Park attractions.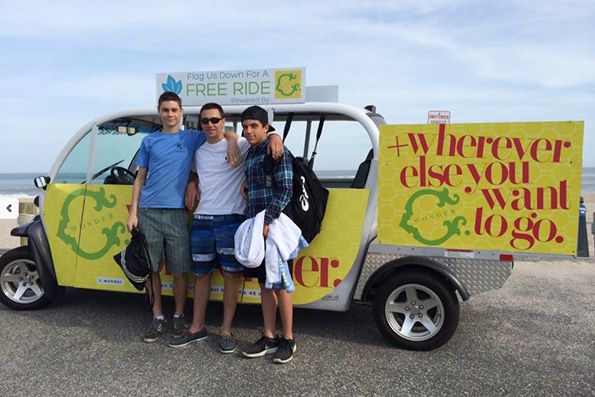 "It helps us bring awareness to the central business district," co-owner John LiDestri told the Vineland Daily Journal.
The electric shuttle vans are windowless and can only travel 15 miles before they need to be recharged. The pickups can't be scheduled like taxis or ridesharing services. Instead, the vans roam between key points in Asbury Park, and tourists can wave them down and hop on board for a ride to wherever they're going in town.
Because the vans are open air, LiDestri and his business partner are considering moving their business to Austin, Texas for the winter months.
Free shuttles have popped up in other cities and towns popular with tourists, including West Palm Beach, Florida; the Hamptons in New York; and Santa Monica, California, as a way to encourage visitors to support locally owned businesses.
Read more articles on marketing.
Photos: Thinkstock, The Free Ride