Let's face it: There's something pretty satisfying about a rant. From the visceral gush of emotions to the unspoken permission to say anything (and everything) that needs saying (or not), rants are therapeutic. At times, they're comical. They're always a release.
As small-business owners, we all have plenty to rant about. But the truth is, even the most satisfying rant falls short: While rants are powerful commiseration tools, they're pretty useless for inspiration.
So where do we go when we need a dose of inspiration to get our ranty selves back on the right track? The next time business has you down, try reading these stories, which should jazz you right up. These folks are doing amazing things—all in the name of business—and I'll bet they're a bit less ranty than the rest of us.
Goats And Glory
What can a woman who raises goats do to make you feel inspired? Well, Kaziah Hancock launched Project Compassion, a nonprofit company that paints portraits of fallen U.S. soldiers. When Hancock's not tending to her herd of several hundred goats in Manti, Utah, she's painting portraits of service men and women so that families will forever have a visual reminder of their family member who made the ultimate sacrifice. And don't let the simple website fool you: Hancock's nonprofit is sponsored by the likes of FedEx.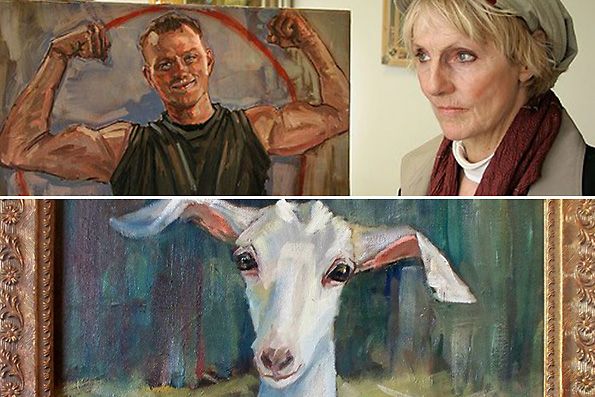 Burning Idea
When a 13-year-old boy thought to ask, "Why don't people sell candles in scents that men like?" a business was born. In 2010, then-13-year-old Hart Main launched what would become ManCans—a manly candle company with a twist. His organization buys cans of soup at local grocery stores, donates the soup to soup kitchens, then reclaims the cans for its candles, which retail for just $9.50. To date, Main's company has donated more than 65,000 meals and let the men of the world finally score a bacon-scented candle. Now at 16, Main is an experienced business owner with the insight to combine doing good with earning money. So, how are those excuses looking to you right about now?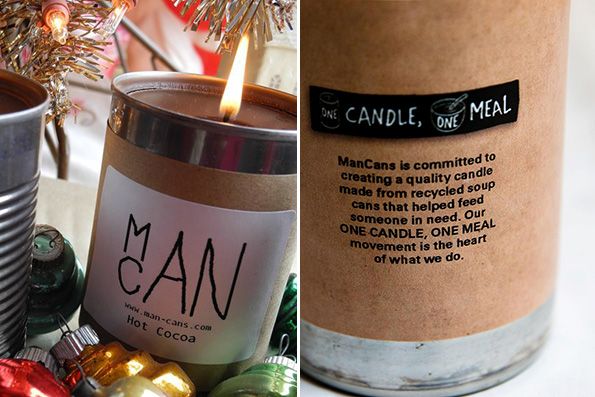 Tights That Break Stereotypes
Speaking of 16-year-olds, what do you do when you're a couple of 16-year-olds and the world thinks that all teenagers are just a bunch of ne'er-do-wells? If you're Zade Abdullah and Kyle Nutt from Dixon, Illinois, you put on some tights and do something about it. These two teens dressed up as superheros and went around town for seven days performing random acts of kindness. While there wasn't a business or profit motive behind their incredibly humane and generous acts, there was much gratitude. We can all take a page from this superhero story and remember that sometimes, the best business moves aren't the ones that will make the most money—they're the ones that will touch the people we most want to touch.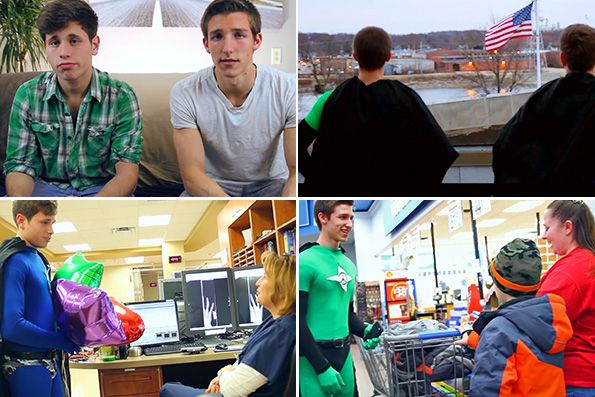 Drinking To Change The World
While we would all like to think that our drinking habits are making the world a better place (if only by preventing a felony here and there), there's a winery that's actually making that happen. Fractured Grape Wine Cellars offers an exclusive line of seven wines, each benefiting a different relief organization. For instance, their "Plasma" label profits go toward blood donor organizations while sales of "Rehabilitation" help veterans' organizations. The next time you're in Pennsylvania, stop by their store in New Wilmington. You can truly make the world a better place with your penchant for wine.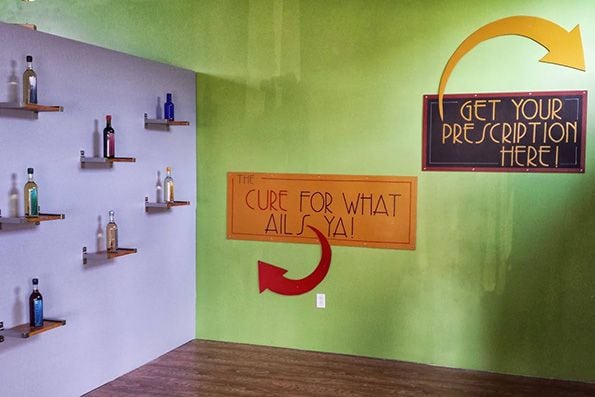 A Down-Under Wonder
Since we're on the subject of drinking and changing the world, there's a nonprofit bar in Australia helping people do just that. Sheeben offers its patrons the chance to sample beverages produced exclusively in developing nations. In return, it sends the proceeds from the sale of those drinks back to a nonprofit organization in the drink's country of origin. This means you and your mates can go tie one (or several) on, and folks in impoverished nations will be the better for it. While that might not help your hangover, it sure might help your conscience.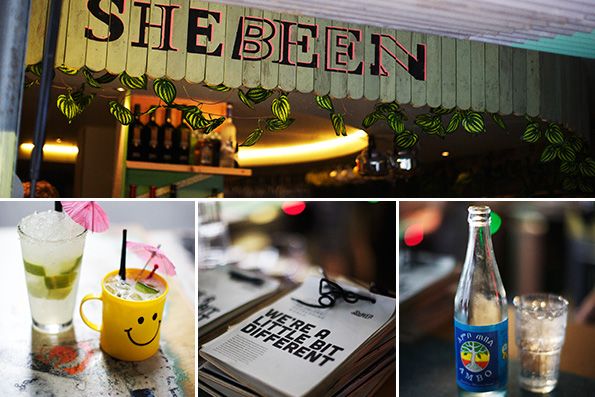 So ... about that ranting. When the going gets tough in business, the rant's an easy place to go. You let it all out, all that pent-up aggression and frustration. You say your piece, drop if off, leave it behind.
But if you're truly looking to change the world—or even just improve your business—a rant isn't going to do it. These stories can help you remember that there are people who do good for other people, even if someone's not doing good to you.
We could all use a little bit of odd duck-flavored business inspiration every now and then. Maybe this assortment of goats, candle, wine and superheroes can help you find yours.
Read more articles on leadership.
Photos: Cleverdeer, Courtesy Kaziah Hancock, ManCans, Courtesy Zade Abdullah and Kyle Nutt, Fractured Grape Wine Cellars, Paul Barbera