The seeds of community can be critical when it comes to choosing a location for a new brick-and-mortar business, and small-business owners are likely to rely on personal connections to develop and sustain a strong customer base.
Local ownership and even word of mouth, however, only go so far. Physical businesses should continually remind the community of their existence and engage in community outreach to help ensure a pipeline of new customers. OPEN Forum asked three local business owners how they reinforce the strong community ties that can ultimately lead to more sales: James DiSabatino, owner of Roxy's Grilled Cheese in Boston; Cheryl Munoz, co-owner of Sugar Beet Food Co-op in Chicago; and Janet Schultz, owner of Blue-J Eco-Friendly Small Office Cleaning in North Carolina.
When you first established your business in your community, how did you make yourself known?
James DiSabatino: We opened our first food truck in March of 2011. By 2014, we had a second truck and our first restaurant. We didn't have any money for promotion, so we relied strictly on social media to help spread the word.
Cheryl Munoz: We were everywhere all the time. Through our events, like an annual Edible Garden Tour, and cooking and growing classes, we built the Sugar Beet Food Co-op brand by bringing like-minded people together for skill-sharing and fun. We volunteered for other organizations, were present at community events and meetings, and established our presence as a partner in the community.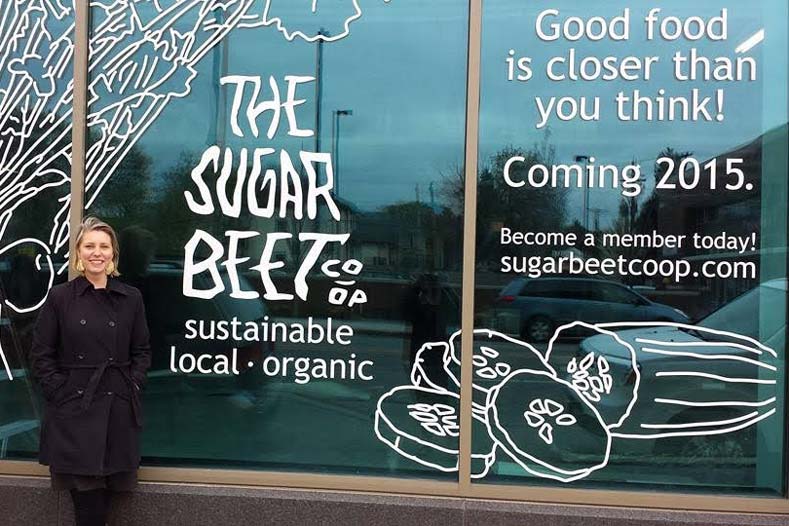 Cheryl Munoz, co-owner of Sugar Beet Food Co-op
Janet Schultz: Blue-J is a socially conscious business employing those on the Autism spectrum. When it was founded, I began networking with the Cabarrus Chamber of Commerce and a number of other local business organizations. I volunteered and participated in events with the Autism Society of North Carolina and Autism Speaks. I also hit the streets in a number of cold calls.
What ongoing activities do you engage in to stay on the community's radar?
Munoz: Early on, we established a nonprofit organization, Sugar Beet Schoolhouse, which provides food literacy training and development throughout our community. By partnering with area service agencies, schools and businesses, we will continue to build on the goodwill and the groundswell of interest in local, sustainable food that we have fostered over the years. 
Schultz: Blue-J is a give-back company. As such, our employees often participate in volunteer work during their free time. We volunteer at dog washes, we help decorate downtown during the Christmas season, and we collect food for the hungry of Cabarrus County. Blue-J employees have spoken at rotary club meetings, and we had a presence at an Autism Speaks Town Hall meeting. We also held a client appreciation luncheon where we shared our business model with our present clients with the objective of seeking referrals from them.
DiSabatino: We participate in as many local events as we can, allowing people who would not normally try our food to do so. We also raise money for local organizations through ticket sales to the events. It's a win-win.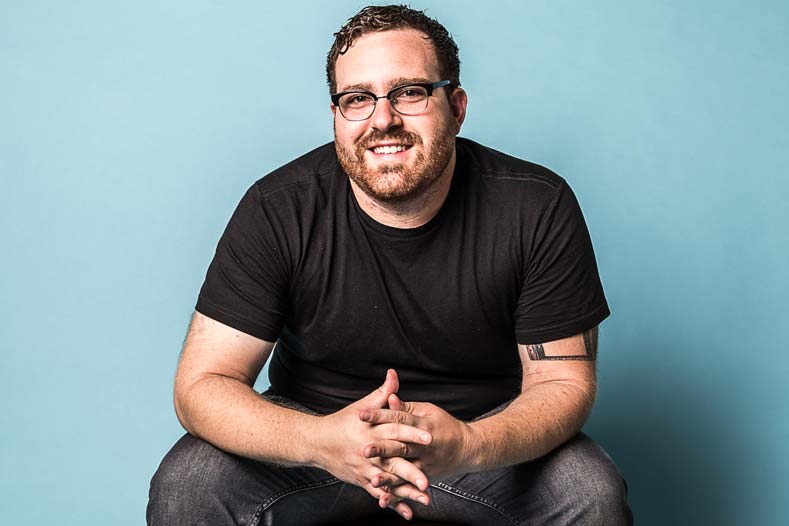 James DiSabatino, owner of Roxy's Grilled Cheese
What would you say is the number-one secret to your success in this community?
Schultz: Blue-J takes workers that other employers have passed over because they lack an understanding of Autistic spectrum disorders. In playing to the strengths of individuals on the Autistic spectrum, we've made these workers the foundation of the company. We've also helped our employees integrate into the community by assisting them in pursuing personal interests from theater to politics.
DiSabatino: The number-one secret is not really a secret at all. It's about being grateful. If your community supports you, it's important to support it back. Above all things, starting a business is about starting a relationship with the community you're in. Make it lovely, and make it count.
Munoz: Hard work. People noticed how committed we were to this project and they wanted to invest in a group that was willing to do whatever was necessary to be successful. Nothing is more compelling than committed people with vision and grit. 
Why is a strong community presence critical to maintaining a pipeline of new customers?
DiSabatino: The closer you are to the members of the community, the more community ambassadors you will have for your brand. Word of mouth is the least expensive yet most effective way to market your company. However, you have to seriously commit to a community if you want its members to stand by you.
Munoz: Small businesses typically don't have sufficient marketing budgets. Our initial customers are helping us build our business by spreading the word about our store and educational events. Ongoing collaborations with community partners are reaching new customers as well.
Schultz: Networking is a pillar of sales. We believe in employing individuals who live in a community to work in that community and in encouraging them to make further connections within it.
Read more articles about customer engagement.
Photos (from top): iStock; Courtesy of Cheryl Munoz, David Salfia