For centuries, engineers, philosophers and theologians have considered walking on water to be an impossible task. Many have tried to turn it into reality, but no one has come close.
Until recently, thanks to Judah Schiller.
Granted, Schiller's creation allows for a different kind of transportation on the water's surface: bicycling. But it's faster than walking, and more efficient. And, to be honest, it's a lot more fun.
The resulting ride—a water bike dubbed the S1—is the flagship product of a nascent and eponymous company, Schiller Bikes. And despite three other prototypes in the first two years, despite grappling with the challenges that come with creating a new product from scratch, the company is growing exponentially, says Schiller, and is on pace to quadruple sales in 2017 over what they were this year.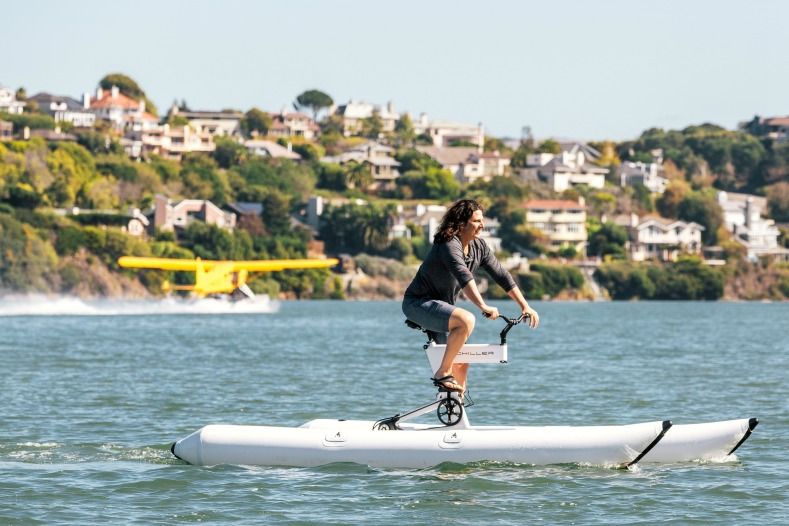 Schiller Bikes founder Judah Schiller
In many ways, Schiller Bikes was born out of a joke between friends. Schiller had always been a big cyclist and was a huge advocate of bicycle commuting as a method of avoiding traffic and reducing his carbon footprint. One day in the summer of 2013, he and a friend were joking about biking across San Francisco Bay. For Schiller, the idea became an obsession.
He sent away to Italy for a kit that could convert his road bike into a propulsion craft that could traverse bodies of water. That October, Schiller organized the first "ride" from Oakland to the Embarcadero on the San Francisco waterfront. Two weeks later he did a similar ride in the New York area, water-biking from Hoboken, New Jersey, across the Hudson River to Chelsea. Both events received media attention. Emails from interested customers flooded his inbox. That's when he knew he was on to something.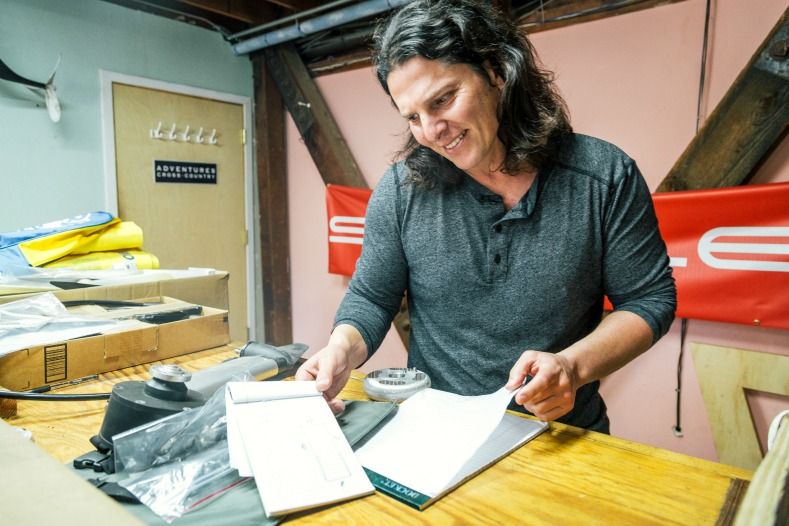 Schiller Bikes started after Schiller and a friend joked about biking across San Francisco Bay.
Schiller assembled a team of engineers in early 2014 and tasked them with actualizing his vision. They researched catamarans. They studied hydrodynamics. They battled with the corrosive nature of sea water. They took a crash-course in mastering torque. Over the course of six months the group developed a handful of prototypes. None worked.
Then, in August of that year, the team devised a model with which Schiller was satisfied. The company sold 20 bikes around the world, but discontinued that iteration six months later.
By the start of 2015, Schiller Bikes was at a crossroads. Over its first year, the company had burned through "multiple thousands of dollars" of Schiller's money. Still, there was no bike.
Until that point, designers had avoided incorporating a right-angle gearbox because they thought it would decrease energy conversion between pedals and propeller. Finally, Schiller decided to give it a try.
You do what you have to do to help the business grow.
—Judah Schiller, founder, Schiller Bikes
He hired Bobby Frick as vice president of design and tasked him with crafting this new prototype. Frick, who had designed lightweight composite kiteboards for years, achieved the goal in two weeks. The resulting design was basically what the product looks like today: two inflatable pontoons flanking a sleek stainless steel bicycle frame above water and a proprietary propeller attached to a composite rudder-like post down below.
Riders pedal the S1 like they would a normal bike: The pedals turn gears in a proprietary gearbox, which, in turn, spins the propeller below. A handlebar-controlled steering mechanism directly turns the propeller, which eliminates the need for a separate rudder.
The result is an experience akin to spinning with minimal resistance, only on water.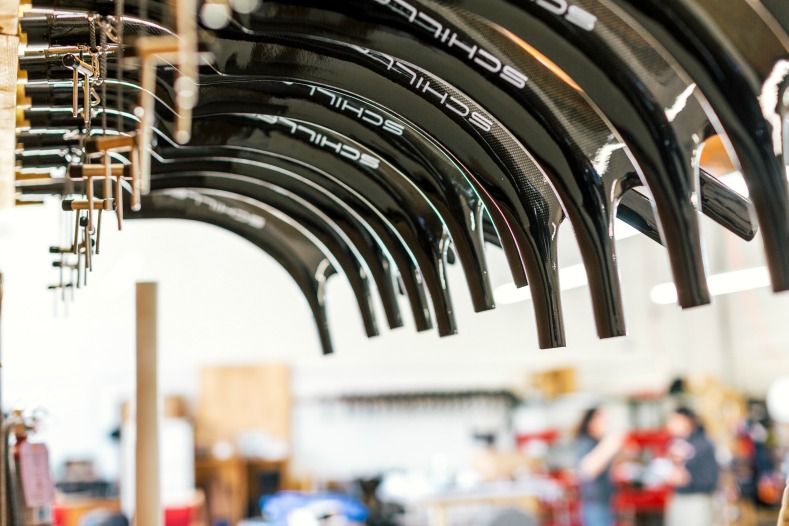 It took several tries before the company found a prototype that satisfied Schiller's original vision.
"It's a liberating experience to be out on the water with no lanes or cars or other cyclists," says Frick. "The experience delivers all the joy of cycling without any of the obstacles or dangers."
Once the S1 design was complete, the next task was growing the company.
Schiller, a Los Angeles native, had extensive experience in this area: As CEO and co-founder of both social and branding agency Saatchi & Saatchi S and AIKO, a design and innovation agency based in San Francisco, he had helped scores of major brands develop and launch new consumer products and build engaged communities.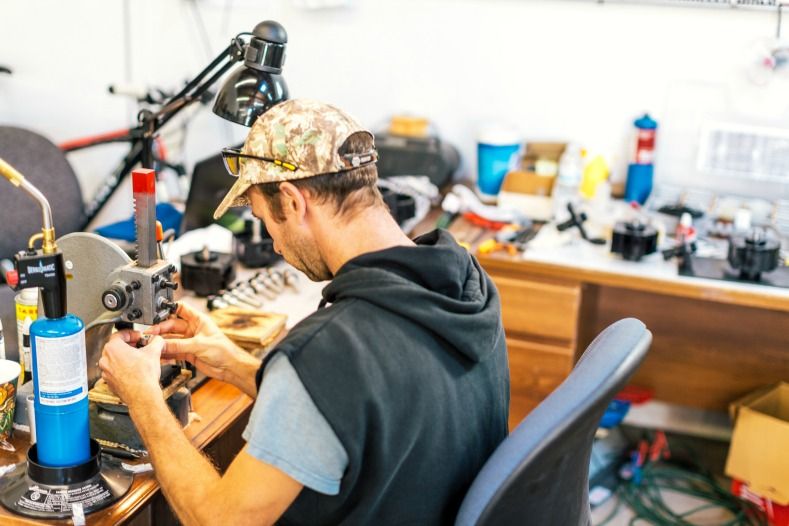 Warehouse manager Craig Ingui at work.
With his own product, he built his pitch around the experience, emphasizing convenience, ease and safety (the bikes are virtually untippable). He highlighted the environmental aspects of the product, touting it as "the ultimate bike for a blue planet." He also spotlighted portability, noting that the inflatable pontoons and compact design enable customers to go from land to water in less than 10 minutes.
"We wanted the bike to be something that someone living in Chelsea could store in a closet," says Schiller. "We also wanted it to be something durable and balanced and reliably easy to figure out."
Next, he sought to develop customers. Schiller first approached hard-core cyclists and water sports aficionados, many of whom are accustomed to paying top dollar for gear. These people seemed to think nothing of the $4,500 per bike price, and snatched up early models.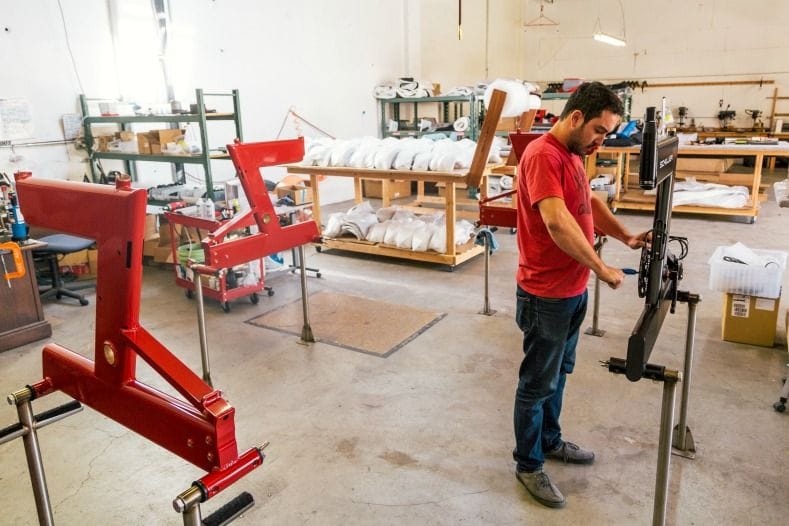 The company's director of purchasing, Tom Coughlin, tests the equipment.
Next, Schiller targeted luxury hotels, which have lined up to purchase bikes for guests to rent as a daytime activity on vacation. Currently, nearly two dozen hotels worldwide boast S1 bikes; most rent for $60 an hour. As Schiller notes, the bikes facilitate a spectacular experience in tropical climates, where riders can look straight down and spot fish or kelp or coral reefs.
"For hotel guests the bikes are not only a fitness option but another way to see the sights," he says. "You can get in a workout while watching fish and sharks. Who wouldn't want that?"
Finally, Schiller set up a light manufacturing and product assembly operation out of a warehouse in San Rafael. Four full-time employees work there, crafting and carving outdrives by hand, piecing together gearboxes and fitting components onto precision-made bike frames for shipping.
Currently, the S1 and S1-C (which boasts an upgraded, high-gloss carbon fiber outdrive) are the only formal products Schiller Bikes sells. By the middle of 2017 and beyond, however, the company expects to diversify its product line considerably. Down the road, Schiller and Frick expect to release additional models, including one that could be powered by a small electric motor, and another that would be big enough for riders to cycle in tandem.
Schiller also is looking into rethinking revenue streams, embracing non-traditional revenue models in exchange for greater market share. He recently booked a revenue sharing deal with a luxury hotel in Bali through which Schiller Bikes provided four bikes free of charge; the hotel pays the company half of every transaction as compensation.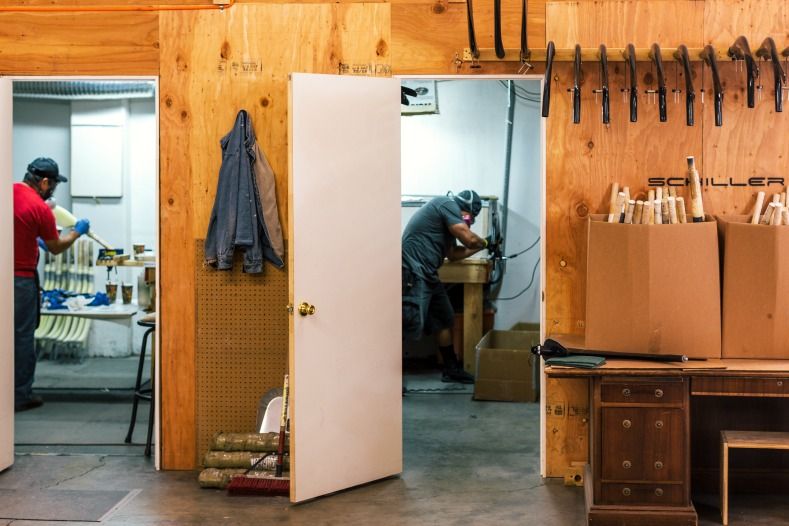 By mid-2017, Schiller Bikes is hoping to diversify its product line, including creating bikes that can be powered by electric motor.
Today, Schiller says marketing is one of his favorite parts of running his own business—especially when it means he gets to play "Chief Evangelist" and get people on the bike for the first time. On the flipside, he notes that even though the company is about to embark on a second round of financing, raising capital is one of his least favorite parts of the job. He says that fundraising "takes time" that he'd much rather spend researching or connecting with individual customers.
"You do what you have to do to help the business grow," he says. "I believe Schiller Bikes will become one of the most recognized bikes on the planet, and that's really just about the only thing I need to know."
Photos: Kim Carroll