Gary Mervis got news in 1979 that would change his entire life: His 9-year-old daughter Teddi was diagnosed with a malignant brain tumor, and the doctors said she had less than a year to live. 
Devastated, the then-34-year-old father spent every moment he could with his daughter, listening to her talk about her feelings, shuttling her to doctor's appointments and just trying to comfort her. What surprised him most was Teddi's main source of pain.
"It wasn't the radiation or chemo or constant doctors' visits that bothered her," he says. "It was the fact that she felt so alone and wasn't having fun like a normal kid. She didn't know any other children who had cancer and she wanted to go out and play."
That realization led Mervis to start Camp Good Days and Happy Times, a recreational camp in Branchport, New York, that has since improved the lives of more than 44,000 other children battling cancer, from 22 states and 28 countries.
RELATED: How One Military Mom Got a Boost from Oprah
His mindset as he ventured into something completely different from his state government job, Mervis says, was to "have faith that you are starting something special, and just go with it."
The Light Bulb Moment
Mervis got the idea for the camp one morning in the fall of 1979, while getting ready for work. Just as he was about to turn off the TV, a Today show segment caught his attention. It was a profile of a doctor in Michigan who ran an outdoor recreation camp for children battling cancer. The light bulb switched on for Mervis, who became determined to create the same type of camp in the Northeast.
A few months later, he was sitting in a lecture hall with the doctor from the TV segment and 100 of Mervis' closest friends.
"The doctor just happened to be in New York, so I invited him to a meeting. When I told friends about it, they all wanted to come too, so it became a huge thing," he says. "The media came and everything. At the end of the meeting, Camp Good Days and Happy Times had been founded."
Mervis found a local doctor willing to volunteer a few weeks every summer to the camp. All he had to do was find the money to officially launch his venture.
Early Opposition
Still working his full-time job, Mervis spent nights and weekends fundraising. He wanted to get the camp off the ground immediately, so he traveled extensively, making speeches to anyone who would listen. And while support was largely positive, he did receive a fair amount of skepticism.
"I'll never forget being at a huge Kiwanis Club meeting and the partner of a law firm standing up, looking me straight in the eye in front of all those people and saying, 'Gary, my heart goes out to you, but I'm really troubled that you would want to congregate children with cancer for any other reason than to give them treatment. They should be in a hospital getting better, not in an outdoor recreational camp,'" Mervis says.
The comment hit him hard. But he kept going, all the while trying to explain the importance of quality of life for deathly ill children.
Tragedies and Triumphs
His perseverance paid off and within less than a year, he had enough money and volunteers to open his first session—free to all children. To date, Mervis has kept the camp free for participants.
"We are entirely funded by donations," he says. "We don't want anyone to have to chose to make a car payment or send their child to Camp Good Days."
RELATED: How One 89-Year-Old Kickstarter Grandma Is Starting a Business
During the camp's first year, 63 children, including Teddi, attended. By the third year, she, along with 22 of her fellow campers, had passed away. Coming back for a third summer was very difficult not only for Mervis, but for his volunteers and campers.
"The only way to get past our grief was to have a memorial service on the first day of camp," he says. "Once that service ended, it felt like a 1,000-lb. weight had been lifted. We had permission to enjoy what we'd planned. Today, we start every session with a memorial service. It really helps."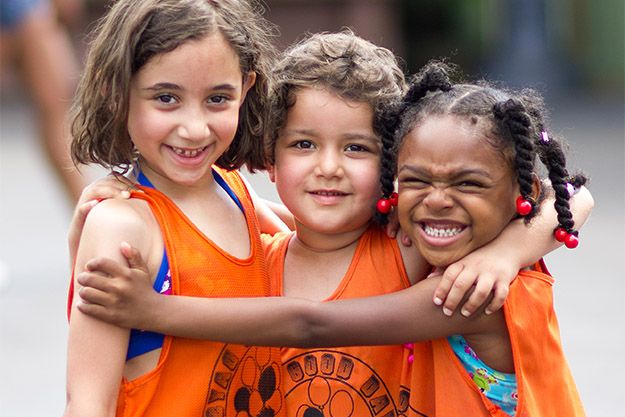 Heartwarming Success
Over the years, Mervis has expanded his programs to help siblings of children with cancer, children of parents with cancer and women with cancer, and has three offices in New York, eight full-time employees and an army of 750 to 1,000 volunteers every summer.
"We just opened our 34th summer session and welcomed back a volunteer who has been with us since the first day," he says.
Mervis retired from government in the early '90s to focus exclusively on building the camp. At 68 years old, he calls himself the "proud Grandpa" of the camp and its participants.
The best part of his job?
"Having Teddi's spirit part of my life every single day," he says. "She will always be 12 years old. As I sit here in my office, I'm looking at photos of her. She is very much here. This camp has allowed me to look at what positivity came out of her short life."
Read more articles on business growth.
Katie Morell is an independent journalist based in San Francisco. She regularly contributes to Hemispheres, USA Today, Consumers Digest, Destination Weddings & Honeymoons, Crain's Chicago Business and others. 
Photos from top: Courtesy Camp Good Days, Thinkstock