Ten years since Katrina ripped through New Orleans's fragile levees, leaving the city battered and its residents questioning the long-term survival of the Big Easy, the city seems to have made an impressive recovery. Tourism seems to once again be thriving, and the startup rate between 2011 and 2013 was 64 percent higher than the national average. Co-working spaces and incubator/accelerator programs such as Idea Village, Launch Pad, Propeller, 4.0 Schools and the New Orleans BioInnovation Center help attract and support entrepreneurs. Spend enough time in New Orleans, and someone will likely dare to whisper in your ear that Katrina, for all the destruction she wrought, was also a force of creation and reinvention.
After the storm, some native sons and daughters who had left the city for greener pastures came home to help, and many volunteers descended upon the city to aid in the rebuilding effort. And entrepreneurs, experienced in fashioning opportunity out of chaos, emerged. But make no mistake, they did not cure all of New Orleans' ills: Violent crime statistics are still alarming; the city ranks second in the U.S. for income inequality; and while economic recovery has triggered a spike in housing prices, wages remain stagnant. These are mighty problems, but they are the problems of a city that survived.
Ten years ago, only the most optimistic New Orleanians may have imagined the current transformation. Many forces have contributed to the city's reinvention, and among its biggest boosters is a diverse community of post-Katrina small businesses that have grown and thrived along with city. Among these rising stars are:
Audiosocket
Brent McCrossen is from New Orleans but moved to Seattle to make his mark. In 2009, he founded Audiosocket, which he describes as "like Getty [Images] for music licensing." It's a MaaS (music as a service) platform where brands and film studios can license more than 60,000 tracks from 2,400 different independent bands and composers. Two years later, in 2011, he moved the company back to New Orleans, drawn by the pull of home, the city's quality of life and its digital media tax credit.
"For tech companies, the city provides up to 35 percent back in cash on the salaries of your tech hires," McCrossen says. The state also has a film production tax credit that has helped make New Orleans one of the largest film production markets in the country—good for McCrossen, since those folks represent a large potential client base. 
Solomon Group
A native son of New Orleans and a third generation entrepreneur, Gary Solomon came home after graduating from New York University. It was an odd choice for a theater and lighting design student, but it turned out to be a good move. In 2009, along with co-founders Stephen Fink and Jonathan Foucheaux, he started Solomon Group, a multimedia production company that's put itself on the map with such high-profile contracts as the exterior lighting on the Mercedes-Benz Superdome and permanent exhibits at the World War II Museum.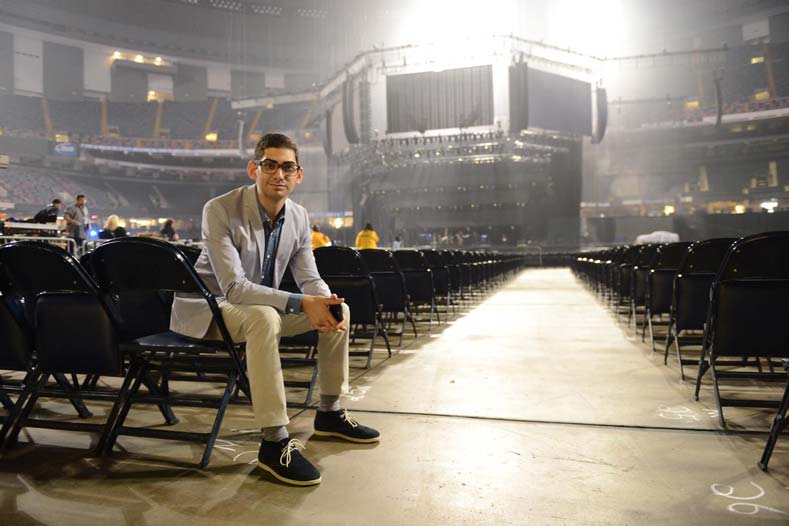 "A big part of our model is to get clients while they're in New Orleans and then follow them," Solomon told OPEN Forum in 2012. The model seems to be working: The company now has more than 100 employees, over 400 percent three-year growth rate, $19 million in revenue and a growing roster of clients.
Lucid
Patrick Comer, who worked for a market research firm in Los Angeles, moved to New Orleans with his wife (a NOLA native) in 2008, thinking he'd network with the local venture capital community and find himself a startup to work for. But there was no VC community and there were few startups. "So I decided to do it myself," he says.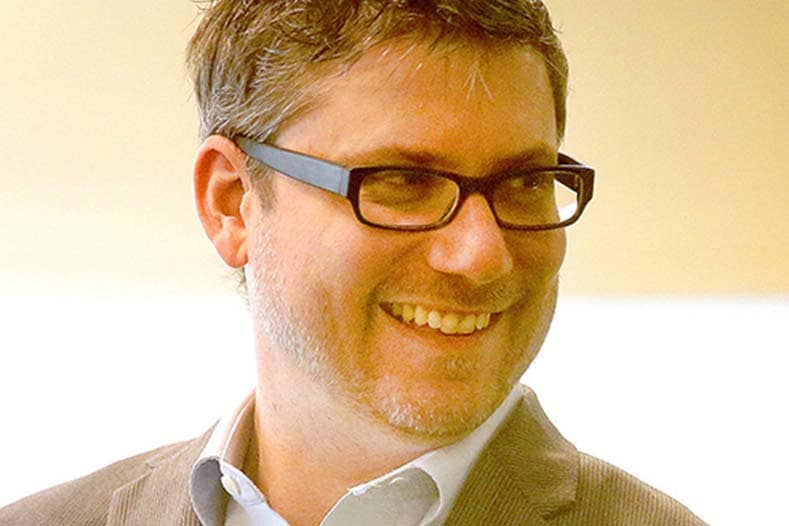 Lucid (formerly Federated Sample) is now "the largest marketplace for survey takers globally," Comer says. Translation: Say an airline wants to test a new seating concept by surveying people who are customers as well as those who aren't. Lucid could provide access to a large number of non-customers to take that survey. "60 million U.S. respondents come through our platform every year," Comer says. The company, which has 80 employees, is growing by 50 percent each year.
Comer is sold on New Orleans. "The hiring pool is incredible," he says. When he launched, he claims, "there was very little competition for people who wanted to join startups. We were able to hire people across the board at a level I had never experienced."
Dinner Lab
Brian Bordainick, a former Teach for America Volunteer, and his partners—Ravi Prakash, Bryson Aust, Francisco Robert and Zach Kupperman—founded Dinner Lab to bring together up-and-coming chefs and adventurous diners at creative venues in small groups. Dinner Lab members buy tickets to events, which are usually limited to 100 to 150 people—a big dinner party at a cool space (like the rooftop of an abandoned building) with people you don't know and food you're unlikely to encounter elsewhere.
Since launching in New Orleans in 2012, the company has expanded to 32 additional cities, and now works with 1,000 chefs who host up to 100 events annually in each city. There's an ulterior motive: Dinner Lab gathers data from diners and will use that to launch brick-and-mortar restaurants, giving their top chefs the opportunity to run their own show. The company just landed a $7 million Series A round of capital earlier this month, bringing total funding to $10.1 million.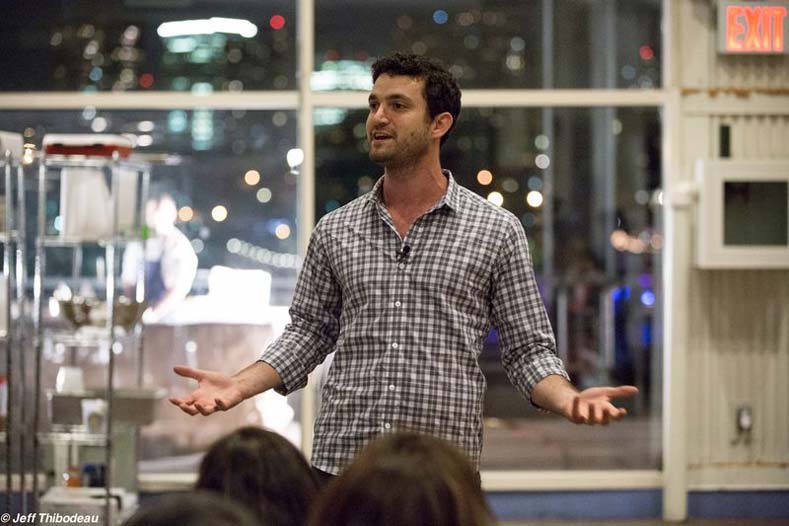 Brian Bordainick, co-founder of Dinner Lab
New Orleans "attracts culinary talent from all over the world," Bordainick told OPEN Forum in 2014. "Chefs prepare traditional Creole food in restaurants, and then go home and cook the food that tells their ethnic stories. We wanted to give them the opportunity to cook that food for the public."
Kickboard
Jennifer Medbery was a computer science major at Columbia University who landed in New Orleans as a Teach for America math teacher. At her charter school, she realized that tracking of student behavior and performance was woefully inadequate and was hindering the education process. So she came up with Kickboard, a Web-based software solution that allows teachers to capture and securely share student data—enabling them to see progress, difficulties and patterns that might otherwise go unnoticed.
Since then, Medbery has raised $2.1 million in venture funding to expand Kickboard's reach beyond the charter schools in New Orleans where she got her start. Teachers in Tennessee, New York, New Jersey and Washington are now using the software.
The Post-Katrina Camaraderie
For all these entrepreneurs, there's an added benefit of being based in New Orleans: a tightly knit and highly supportive group of business owners. They even formed their own Mardi Gras Krewe, playfully named Krewe de Nieux (pronounced "new").
"The camaraderie that exists in New Orleans is like no place else," McCrossen says. "After Katrina, the city was on its knees, and the entrepreneurs who were here or came here knew that to survive, all ships need to rise."
Read more articles about innovation.
Photos (from top): iStock; Courtesy of Solomon Group, Lucid; Rose Ahn for Jeff Thibodeau Photography