The Reese's peanut butter cup. The turducken. The ... ramen burger?
Man has brought disparate flavors and foods together to form a more perfect union for millennia. But recently there's been an explosion of mad scientist-like chefs combining different foods to create an entirely new—and buzz-worthy—meal. More often than not, small-business owners are the geniuses behind these tastebud-bending innovations.
We have to look no further than the cronut, a glazed and cream-filled donut-croissant hybrid confection created by New York pastry chef Dominique Ansel. In five months, the cronut has grabbed headlines, inspired people to start lining up before 6 a.m., and spawned die-hard fans and copycats the world over.
Now the latest food mashup has arrived to whet consumers' appetite and imagination: the ramen burger. The brainchild of ramen-obsessed blogger turned chef Keizo Shimamoto, this burger is a sight to see, with a USDA prime beef patty dressed in a secret shoyu (soy) sauce, scallions, spicy arugula and two fried mounds of ramen in lieu of buns. Inspired by the ramen burgers he saw during a 2009 ramen sojourn in Japan, Shimamoto brought his twist on the concept to the States. (In Japan, he says, the burgers are made out of pork and the buns are less "congealed.")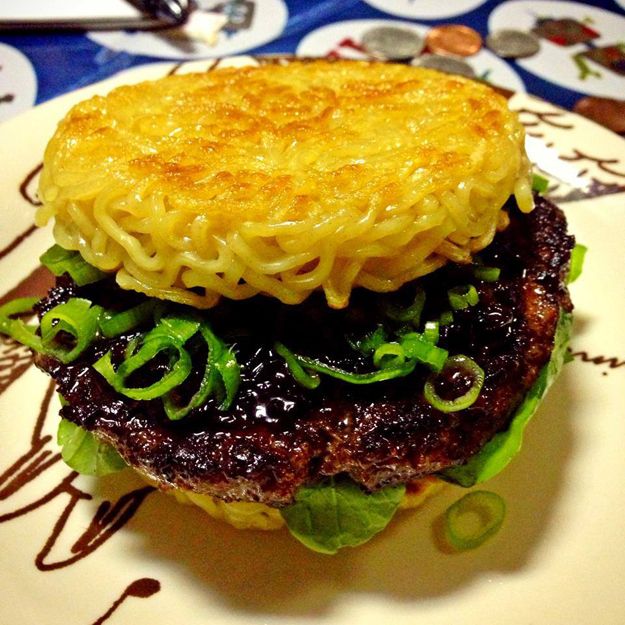 "It's just so good," Shimamoto told The Daily Beast. "The juices from the burger and the secret sauce, that shoyu flavor, come into your mouth, while your tongue separates the noodles. It's a different experience from any other burger."
Many are already proclaiming the ramen burger as the cronut's successor after its debut at Smorgasburg, an outdoor flea food market in Brooklyn, attracted 300 people on a rainy Saturday morning earlier this month.
It's no wonder big chains are trying to cash in on this trend of fusing foods. Yet for every Taco Bell Doritos Locos Taco hit, there are spectacular let downs like KFC's Double Down and Pizza Hut's Crown Crust Burger (a burger and chicken-strip crust pizza only found in Middle Eastern locations). But these haven't been as successful—or arguably as creative—as the latest entrepreneurial mashups, maybe since one chef with an idea can bring that product to market faster without going through approvals and bureaucracy. While the cronut took only two months of research and development, Taco Bell's Doritos crunchy taco hybrid took three years, according to Fast Company. "I believe small businesses have more freedom to take new ideas and actually create them," Shimamoto told OPEN Forum.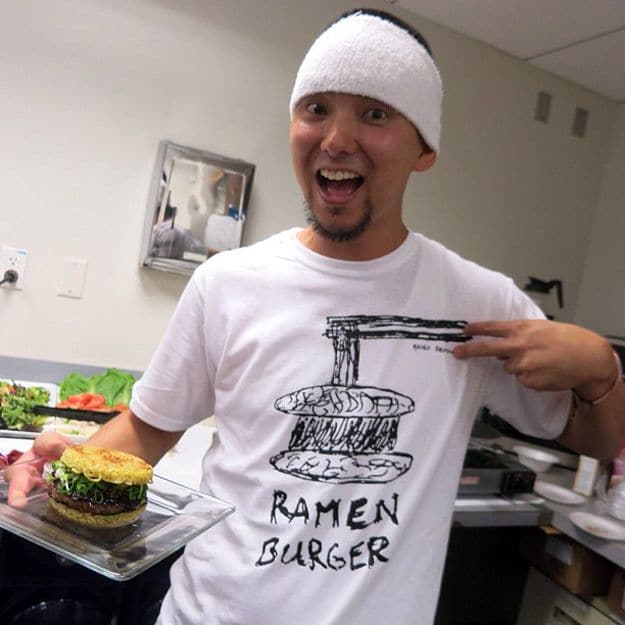 With the low-risk and high-reward economics of experimenting seen in these small businesses, we're certain the next big food hybrid will come from another non-corporate kitchen. But what will it be? We like the sound of the porckle—a hollowed-out dill pickle stuffed with pulled pork, naturally—thought up by food experts for The Week. Perhaps there's another Shimamoto or Ansel out there working on it right now.
Photos from top: Thinkstock, Courtesy of Keizo Shimamoto