"Welcome to the dinner party I always wanted to have but couldn't." 
That was the line Richard Saul Wurman, an architect, author and graphic designer, used to greet 300 attendees at the Monterey Conference Center in February 1984. The theme of the event was "Technology, Entertainment and Design." The premise was to bring together the clearest thinkers from around the world to discuss innovations taking place in these disparate industries. Wurman called his conference TED.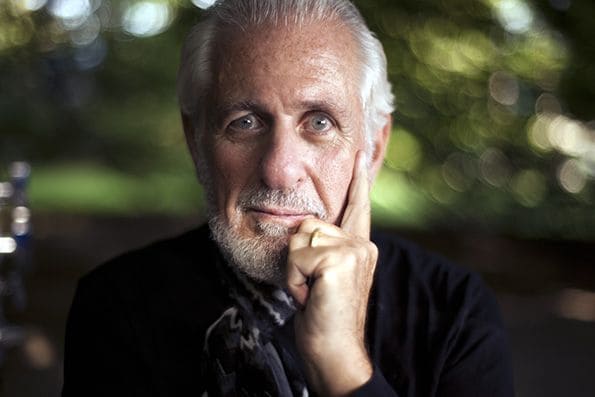 Those who attended heard and saw:
This month, TED is celebrating its 30th anniversary with a special conference in Vancouver. In honor of the many brilliant speakers who have helped transform the way we live, learn and work, I sat down with Wurman to ask him more about that very first TED conference.
What made you decide to hold the first TED conference? What was the big idea?
Richard Saul Wurman: In the early 1980s, there was a convergence taking place between technology businesses, the entertainment industry and design professions. Not many people saw it. I did and thought it was a great opportunity to follow my passion in life, which has always been to meet interesting people.
I wanted TED to be innovative. One path to true innovation is through subtraction. I looked at all the elements of conferences that were taking place at the time, and I removed some of the items to create TED. The original conference wasn't rehearsed, planned, edited or scripted; there were no long introductions or a dress code. What you saw on videotape is exactly how it happened live, and the conference was magical.
Who attended the event? What was their reaction to TED?
About 300 attendees came to the Monterey Conference Center, which held 500 people. The audience was made up mostly of students, professors and thinkers. I lost money on the first TED conference, but people talked about it long after the event was over. What transpired at TED went viral—and this was before the days of the Internet, texting and smartphones.
In coming to TED, I asked people to take a journey with me from not knowing to knowing. We selected topics that were weighed down with mountains of information, and we designed techniques to make them understandable. I chose speakers who were smarter and more talented than I was, and they brought the discussions to life. I've always said, "Learning is remembering what you are interested in." I hate education, but I love learning. I shared my beliefs with the TED attendees, and they embraced the concepts.
What were the biggest revelations that came from the event?
The revelations that came out of TED in 1984 were a result of the five Cs—curiosity, convergence, connection, communication and community. People had to be curious. They had to understand the convergence taking place. They also needed to make the connection between communication and community. 

Let's fast-forward to September 2012, when you hosted the WWW Conference in California and called it "intellectual jazz." The event consisted of 25 unscripted conversations between 50 participants that included everyone from Herbie Hancock and will.i.am to Frank Gehry and Mark Cuban. How were you able to bring such diverse thinkers together at one event and make it unforgettable?
My goal has always been to live an interesting life. I met the pope when I was 23 years old. My mentor, the great architect Louis Kahn, introduced me to Jonas Salk. Through him, I met Francis Crick. Other friends introduced me to Herbie Hancock, and Herbie introduced me to many of his music friends.
As the host of these improvised conversations, my talent is getting people to trust my judgment. The speakers at my events all learn something about themselves when they participate in an unedited, unscripted conversation. That's why I think they come to my conferences.
Wurman's next major undertaking is the 555 Conference, which is scheduled to start in the fourth quarter of 2014. He calls the event "Finding the future first."
In Part II of my conversation with Richard, we'll examine his 18 years of running TED, why he sold it and what he expects to find in the future.
Read more articles on leadership.
Photo: James Duncan Davidson, Richard Saul Wurman by Danny Stolzman