Behind every successful business is an entrepreneur with a great story.
Many are women. Here, we profile three female business owners who've beat seemingly insurmountable odds and come out on top.
Risa Barash

Growing up in Wayne, N.J., Risa Barash (pictured above) had a specific life goal.
"I wanted to have my own sitcom and get married to Brad Pitt," she said.
After high school, she earned her degree in English from New York University and soon found herself performing stand up comedy all over the Big Apple.
"I became a full time comic and did some temp work around New York," Barash said. "Pretty soon, I was signed by an agent and started auditioning for television and movies."
For several years, Barash scraped by, using her little funds to take acting classes. Sadly, nothing panned out. It was during this time that she met a man who would become her husband. He had an idea.
"I remember the day when he came to me and said, 'My cousin owns a salon and made shampoo that repels head lice, maybe you could do some research and see if there is something there for you,'" Barash remembered.
Before long, Barash was meeting with a chemist and creating head lice prevention conditioner. Her product gained the attention of Rosie O'Donnell (during her talk show days) and pretty soon, Barash was hawking her head lice child hair products at trade shows.
In 1999, Fairy Tales Hair Care was born.
"I did a lot of grass roots marketing; I went to PTAs, school nurses and let the company grow slowly and organically," she said. "We started with just $1,000 worth of product and 11 years later we are a multi-million dollar company and are going international."
Barash attributes her success to "preaching prevention. There are 12 million cases of head lice per year and we just made a really good shampoo. Nothing like that had ever been done before and it really works."
Barash's products are designed for everyday child hair care. The company also sells products that treat already-formed lice.
"I make a lot of presentations about lice prevention and have even trademarked the name 'Lice Lady;' that's me," she said.
What is her advice for SBOs?
"Start small and follow your dream," she said. "Be passionate."
Barb Getty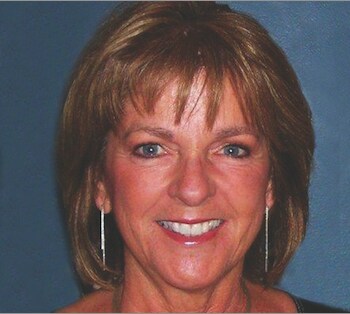 Things haven't always been rosy for Barb Getty.
Born and raised in Gary, Ind., Getty graduated from Purdue University, moved to Indianapolis, got married and had one boy and two girls. Then the world came crashing down.
"In 1992, my son was killed in a car accident at the age of 17," she said.
Soon after his death, Getty's marriage ended and she was left with two children and no job.
"I was a stay-at-home mom; I needed to find a job and a house that I could afford," she said. "I found a three bedroom, two bathroom ranch that hadn't been redone since the 1970s."
She soon bought the property and fixed it up beautifully.
"A friend saw what I had done with my house and said I should start buying homes and flipping them," Getty said. "At the time, I didn't have any accounts in my name or any credit, so I used the cash I got from my divorce and bought my first property. I fixed it up, rented it and then sold it for more than twice the purchase price."
These days, Getty is the owner of Indianapolis-based Barnes Properties.
"I have 27 units today' some are low income and some middle income properties," Getty said. "I also do consulting and manage properties for other people."
Earlier this year, Getty wrote and published The Landlord Chronicles: Investing in Low and Middle Income Rentals.
Instead of struggling to get by, today she takes vacations, pays her bills and has money left over, she said.
"It is a good life for me," she said.


Getty offers two pieces of advice for SBOs:
"Number one: don't worry about the things you can't control," she said. "And number two: prepare well, trust yourself and go for it."
Jennifer Cohen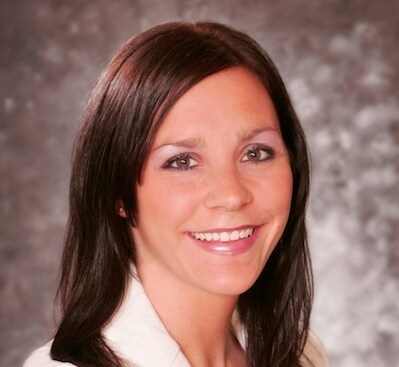 After graduating with her bachelors and master's degrees, Jennifer Cohen received a rude awakening.
"I figured that I would graduate and all would be well," she said. "I would get a great job and make good money."
After college, Cohen bounced around to several marketing and public relations jobs in her native New Jersey as well as Philadelphia, but nothing was working out.
"At one point, I was working at an agency and tried to tell them about social media," she said. "This was way before these things were popular and no one wanted to listen."
Things weren't meant to be at the agency and pretty soon, Cohen was without a job.
"I didn't know what to do," she said.
Cohen claimed unemployment, applied for "every job possible," and soon her government aid ran out.
"I would use a credit card to buy cheese sticks and pretzels at the convenience store and eat them for dinner," Cohen said.
Through it all, she stayed positive and eventually asked her parents for a loan.
"I decided to start my own business," Cohen said. "I needed to pay my parents back as soon as possible, so in late 2008, I put together a business plan for a marketing company."
With her company, Philadelphia-based Something Creative, Cohen was able to quickly on two clients and has grown steadily ever since.
"Now we have about 16 clients," she said. "I'm making more money than I've ever made and I am doing what I love, which is marketing."
What is Cohen's advice for SBOs?
"In your gut, you know exactly what you want to do; just do it and don't give up," she said.
Katie Morell is a Chicago-based freelance writer specializing in small business concerns.