First-time business owners outnumber serial entrepreneurs, according to the most recent numbers from the Census. And though they may not have the connections or experience more seasoned business owners may have, these rookies are successful in their own right. "Rookies" is a new feature that shares these first timers' stories.
With degrees in finance and marketing, Mackenzi Farquer's career path couldn't have been more set. 
"I grew up in a family where investments were talked about at the dinner table," Farquer recalls. "It was a comfortable subject matter for me."
She worked as a stockbroker, but became increasingly disenchanted with what she calls a "soul-sucking" experience. At 23, she left the financial world behind to pursue a degree in interior design in New York City. She found work as an interior designer, but couldn't find what she was looking for from her neighborhood in Astoria, Queens: a place to shop.
It was then that Farquer decided to start over again, this time as the owner of Lockwood (formerly known as Site), a lifestyle store selling home goods, clothing, kids' toys and furniture. She opened Site only 2.5 months after securing funding for the store in 2007, and recently closed the store to relaunch her vision for approachable and fun retail as Lockwood in the summer of 2013. The relaunch, she now explains, was a way to right the mistakes she made as a first-time entrepreneur after six years. Farquer recently explained to OPEN Forum how she made the transition.
"I never thought I was going to start my own business. When I went back to school to get my degree in interior design, the first day of school they [asked], 'How many of you want to work for yourself?' I was the only one who didn't raise my hand.
"I had been living in Astoria for four years and working for a series of interior design firms. Clients would call you at 10 at night to tell you that their child had spilled marbles down their $10,000 silver German sink, and [ask], 'What are you going to do about it?' Or the tile shipment is delayed or the contractors walked out on the job. There were always all these problems. It wasn't really about creating beauty in the world; it was about managing other people's households in a weird way.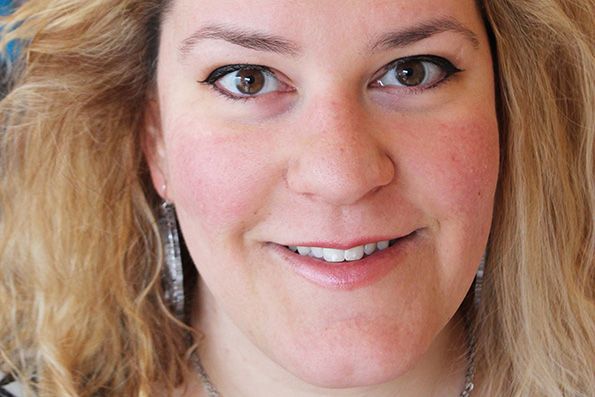 "I was living in this neighborhood that was really underserved. There was nowhere to shop: no gift store, boutique, clothing store. I would always tell people at cocktail parties, 'I'm going to open a store in Astoria.' I don't think they believed me. While I was still working as a project manager and designer, I wrote this business plan. On the train, everyone else was reading or listening to their iPod and I would be reading all these business books about how to open a retail store.
"[In January 2007], I took my business plan to my accountant [and] he was like, 'This is actually something.' He introduced me to a banker. The banker read it and said, 'We think we can help you finance this.'
"In all actuality, the loan was quite small. When I opened Site, I had about $50,000. Some of that was my own personal savings and the other half was [the $25,000] I borrowed. Every book you read about retail says you should have around $100,000, so that was my first mistake.
"Even before I borrowed money or had finished my business plan, I had been calling on retail spaces for a long time, just sort of feeling it out. [The space I found] was totally within my budget. I would drive by at night and sit in my car and see how many people walked by. [I] sort of stalked the space.
"I hired contractors and electricians, and we renovated the space. I met with reps and bought merchandise. We did a little bit of PR, all the normal opening activities. I was still freelancing at that time. I remember getting a phone call from the design editor at The New York Times while I was on the train, on my way home from work. She was irate that I hadn't called her back fast enough, but I had been at work and there was no way I could talk about how I was opening a retail store. I was trying to do everything while I was on the train.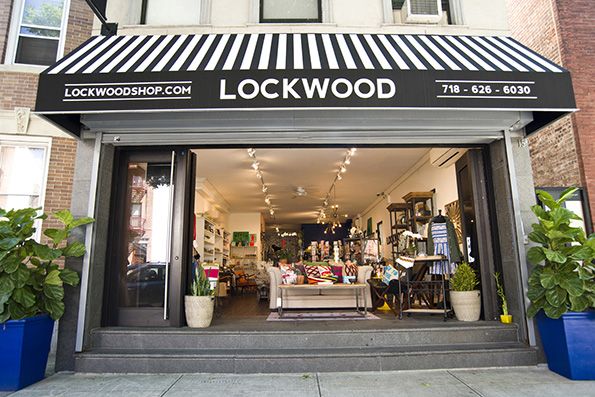 "When I first opened Site [on April 7, 2007], I really wanted it to be this sort of eclectic emporium. I had little treasures, with a lot of vintage furniture and mid-century pieces. I was doing well with that until we had the recession and then everything ground to a halt. So many of my customers were coming in and saying they were being laid off or they couldn't find work or they were moving home. They were stopping in to say hi, and they were sorry they couldn't buy anything. People got much more price sensitive.
"I started going downstream with my pricing, which in retrospect was a mistake. I don't think it's a mistake to have a mix of price points, but say [you] no longer having your $400 Eames rocking chair and only have $20 candles. Well, how many of those $20 candles are you going to sell to make up for not having the occasional $400 purchase? That's something I couldn't understand at the time. I didn't know that I was always having a going out of business sale, because I didn't have enough stuff.
"There were many times during 2008 and 2009, where I was like, 'Maybe I'll just sell this and I'll go back to design.' [But] I absolutely loved doing it. At the end of the day, you're like, 'I already put this much time and energy and money into this, maybe I should keep going.'
"[I rode the recession out] on credit cards and fear. In 2010, when I had been open for three years, [things got better]. That's when was I like, 'You can be open seven days a week. You can have regular staff. You have money available to you; you're not freaking out about how you're going to pay for things.' Those were all signs for, 'I got this.'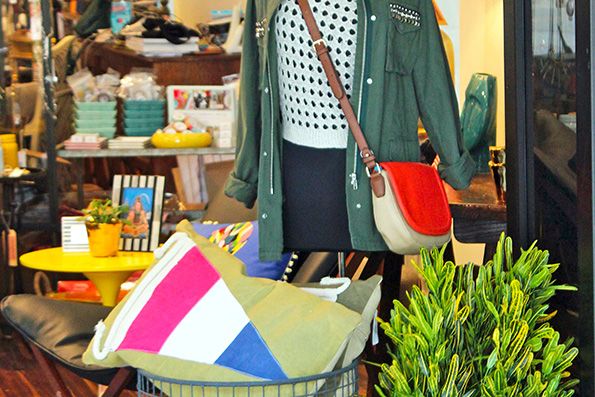 "I knew that Site was still struggling a little bit. Part of it was that we were limited by our size and we weren't in the best location. I just kept realizing that I had made all these epic mistakes. In 2007, when I opened the store, I had all these people I was leaning on for advice, like any small-business owner does, but [no one thought], 'Site, that's a bad name.' I realized no one could Google it.
"There were [other] things that weren't even mistakes, but they were opportunities. My old landlord had very, very restrictive signage issue. Instead of renting from a huge real estate holding company where you could never speak to someone in charge, I now rent from the guy who owns the building. I basically said, 'I want to put up this huge awning.' He said, 'You're a designer. People in the community like you, right? You can do whatever you want.' Literally that was the conversation. So now I have this huge black and white striped awning, and people are always commenting on how nice the store looks from the outside. Now I'm more acutely aware of how you need to brand yourself. Every little detail here is really on point because I was able to do it all from scratch.
"My lease was up and I found the current space I'm at. I knew I wanted to expand, and this particular location is so much bigger. I had been looking for 800 to 1,000 square feet; this space is 1,700 square feet, so I knew I needed other categories to fill it in. It was never my dream to sell women's clothing, but now I'm happy to have it. In the six years I've had a retail store, I would've thought [Astoria] would've gotten a really cool kids' store or a really cool women's boutique, but we didn't, so I said I'll do it.
"If I hadn't spent years going to design school and going to showrooms and designing beautiful spaces, I don't know if I would have had the vocabulary or the eye to build my own store. The thing I always tell people is that you have to be exceptionally good at what you do. Maybe I'm not the best styler or the best at keeping up with my bookkeeping or some of the things that are behind the scenes, but at the end of the day, I think I have good taste. And I think my store looks pretty and is compelling. When people say, 'I want to open a coffee shop,' [I ask], 'Do you know coffee really well? Do you have a mastery of what coffee is and do you know what your coffee point of view is? Then go for it.' [You have to be] passionate about this thing you want to do."
Are you a first-time business owner? Tell us your story! Email Anthonia Akitunde at aakitunde@federatedmedia.net to have your business profiled for "Rookies."
Read more articles on entrepreneurship and rookies.
Photo: Lockwood