First-time business owners outnumber serial entrepreneurs, according to the most recent numbers from the Census. And though they may not have the connections or experience more seasoned business owners may have, these rookies are successful in their own right. "Rookies" is a new feature that shares these first timers' stories.
Although her mother has been a small-business owner since she was younger, Sierra Steifman says she couldn't have foreseen the difficulties that come with starting your own business.
"I had no idea what I was getting myself into by running a small business," Steifman says with a laugh. "If I had known how many hours I was going to spend working and how much more I was going to work being my own boss than working for somebody else, I'm not sure I would have been so eager."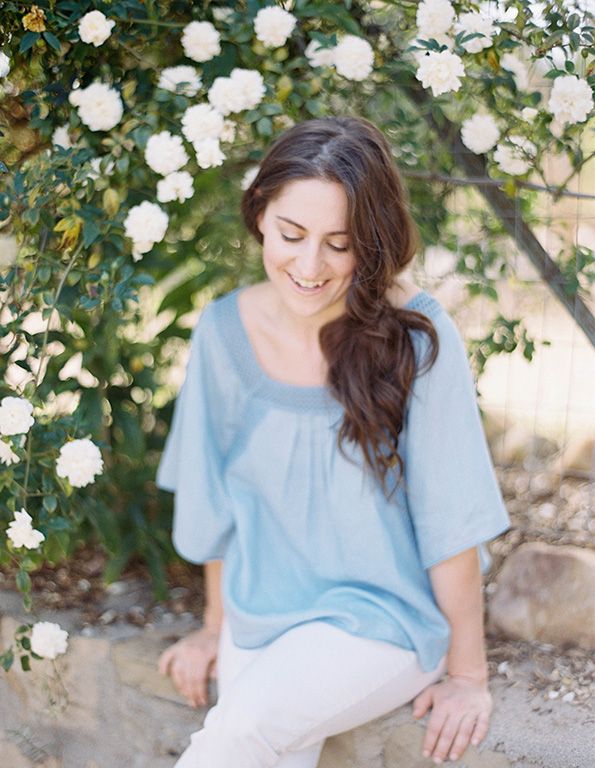 But not knowing what to expect is what gave Steifman and her former business partner Juliet Totten the pluck and drive they needed to get their floral and event design company, Poppies and Posies, off the ground in 2007.
"We tried to talk to as many people as we could and learn as much as we could," Steifman recalls. "It really was trial and error: try one thing, see how it goes, and try to tweak it as we went. It definitely took a couple of years until it really started feeling like a business, but it happened pretty quickly in the grand scheme of things."
The business has grown to include more staff and services than the pair could have imagined when they first started creating centerpieces and bouquets for a handful of clients (some who paid, and some who didn't, Steifman says goodnaturedly) in Totten's bedroom. And though Totten recently left Poppies and Posies for graduate school, the company has no plans of slowing down. "It's kind of exciting in a lot of ways," Steifman says. "It's giving me this opportunity to decide where I want to refocus the business." She explained to OPEN Forum how it all started.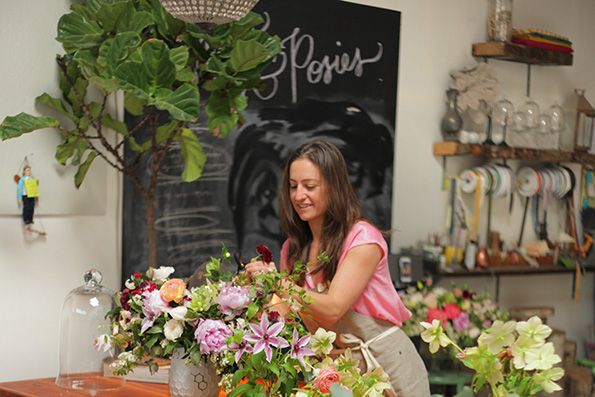 "When I first graduated from college, my first job was as an events coordinator. I knew I really liked [planning] events, but I also knew I wanted to do something a little more creative. Juliet wanted to include flowers as a part of our services and I just really fell in love with it. The industry at that time was still heavy with the more traditional neighborhood kind of florist or the fancier, high-end New York City [boutique] florist. We saw this shift in that trend, where [people] started these small boutique companies that were providing this new look of floral design so it was this more low, lush, organic, English-garden style. We started as an event planning company, but we quickly decided before anybody really knew about us to ditch the event planning stuff and just stick to flowers.
"[Juliet] didn't have a full-time job. She worked for Martha Stewart in the product design [department]. She got laid off in the big layoff of '07, [but] was able to just do Poppies and Posies and be financially stable. The job I had was for a very small company and I was really honest with [my boss]. At some point I told him, 'Hey, I'm building this business. I'm doing this other thing on the side.' It wasn't a competitor to him so he wasn't upset about it; I think he knew that I was kind of bored with that job and it wasn't something I wanted to do forever.
"[We] put together a website, which we did ourselves on a build-your-own-website [page], got some business cards together and listed ourselves on a couple of online event vendor listings. We figured out where the flower market was—Juliette had taken a class at the Brooklyn Botanical Gardens—and we just went down there, introduced ourselves and started asking questions and getting connected with guests. Looking back on it, they must have thought we were hilarious, but you just have to be fearless and not worry about making a fool of yourself or asking the wrong question.
"My business partner gave the company a small loan [of] $10,000, [and] we did everything within that amount of money. We incorporated at the end of 2007. I had a full-time job the first couple of years when we were getting started. We didn't pay ourselves at first, so that helped a lot to grow the company because everything was invested back into the company. It was a good way to get started, just because it was low risk since we didn't have any experience in the industry and we were building it from the ground up. It was a little less scary doing it that way.
"I did do a lot of work on Poppies and Posies at my full-time job. There would be days where I would go into the emergency exit stairwell to take a call with a client about their wedding. It was really hectic for two years. I had a mental breakdown, and I was like, 'I HAVE to quit my job.' It was really, really draining and really tiring. I worked constantly, because if I had time off from my full-time job, I was putting all that energy into Poppies and Posies. It [got] to a point where it was clear that [it was] really challenging to be doing both, [but] it was really exciting because it meant that something I had been building and grown was actually taking off. It gave me the confidence to leave my job.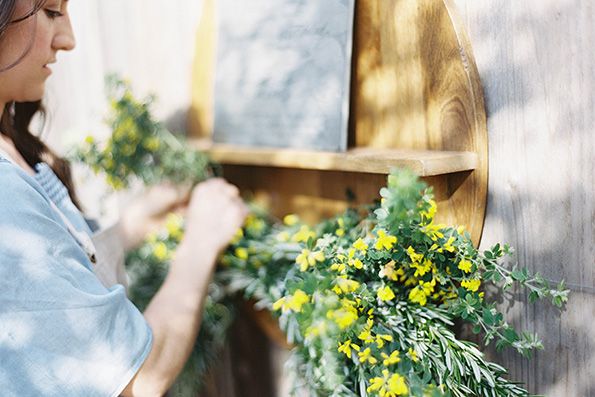 "[It was] a slow organic process of putting together our website and meeting people. We just tried to do as many projects as we possibly could, even if we were doing them for free, just for the experience and to build a portfolio. It was relatively easy to get on the blogs because all the blogs were looking for content, so we did a lot of that to try and self-promote. 2009 was the first year we had a couple of paying clients, whether or not they were very good paying clients (laughs). The end of 2009 [into] 2010 is when it really took off.
"I think that we entered the industry at a time when it was on the cusp of changing as far as floral design goes. In New York, there were a couple of companies that were before us that do something similar to what we do—a small boutique company that has a more organic, creative feel to it versus the more traditional florists in the city. It was a little bit of us riding the coattails of that trend that was just starting. We did get some good press with some magazines, so that definitely got our name out there. People started seeing our name in more than one place.
"I think what people were liking about it as well is the experience that you get with [our] company. Something that's always been important to me and I think that sets us apart from the other companies is dedicated personal customer service. Working with us means you get to work with me or somebody else within the company who's going to give you a lot of attention [and] is going to help you pick out everything that has to do with decor in your wedding or your event, whereas a lot of the other florists, you order 10 centerpieces and that's just what it is.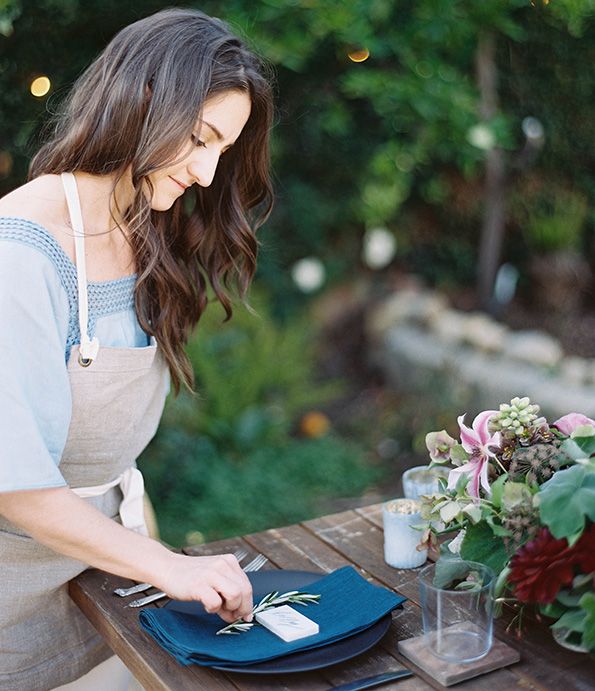 "I've learned the hard way—I keep learning this over and over—there's never one 'aha moment.' I remember the first time we got contacted by Brides magazines to do bouquets for the magazine. We thought, 'Oh we've made it. Signed sealed and delivered, this is it.' [It] comes out and then it goes away. It doesn't really change anything that drastically. There's definitely been a few definitive moments that have been big moments for us just [because] this was a big goal for us. We got featured in Martha Stewart last year and that's kind of like a bucket list thing that means a lot in the industry and sets you apart as an industry leader. But I think that in this industry, because your clientele changes every year, it's like you're remarketing yourself every year. Definitely you get more referrals and word of mouth and all those sorts of things, but you kind of have to put out the energy and keep it going forever.
"In the beginning, we didn't have as much experience obviously. I feel like now that we have the experience that we do, we can have a hand in all those different design aspects and really create these cohesive environments, whereas before we were just doing just centerpieces or just bouquets.
"We added a prop shop to our company. I'm in the process of rebranding to grow the company even further to be a little bit more of a lifestyle brand, doing more things like workshops or books so it's not totally focused on weddings. It's always growing and developing in my mind. I just brought on a new full-time person who specializes in installations, so we're doing a lot more installation projects for brands and non-wedding stuff, and installations for weddings as well because that is a big trend right now in the industry.
"I hope I can continue to bring on other really creative talented people to add to the company because it's hard when it's just you. You can only do so much. It's definitely grown and developed over the years. I think now people come to us specifically because of our style, which is really nice, and that means your clientele gets better and better every year. But I think that it's never fully done developing." 
Are you a first-time business owner? Tell us your story! Email Anthonia Akitunde at aakitunde@federatedmedia.net to have your business profiled for "Rookies."
Read more articles on entrepreneurship and rookies.
Photos: Jen Huang