The story of Dogfish Head Craft Brewed Ales goes like this: Sam Calagione, a kid from western Massachusetts who vacations regularly with his family near Dogfish Head, Maine, aspires to be a fiction writer. He attends Muhlenberg College in Pennsylvania and earns his undergraduate degree in English. As a poor college student, he drinks the cheapest beer available.
After graduation, he moves to New York to take writing classes at Columbia University, paying his way by working at a Mexican restaurant with a stellar beer list. "In one week, I tried Sierra Nevada Celebration Ale and Chimay Red," Calagione remembers. "It was the first time I'd tried good beer in my life."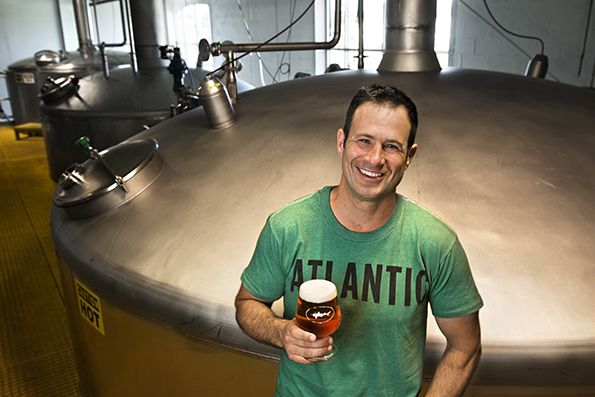 The experience changes everything for him. Instead of continuing on to write the next Great American Novel, 25-year-old Calagione quits Columbia, starts brewing beer at home and, in 1995, moves to Delaware, where his then-girlfriend, now-wife, Mariah, lives. He also raises $220,000 to open a brewery. The only problem? Breweries aren't legal in Delaware in 1995.
"The laws hadn't been updated since Prohibition," Calagione says. "I had to go on the floor of the Delaware State Senate to get the law changed. It passed without difficulty; only one person voted against me."
So in June 1995, after getting the legal go-ahead, Calagione opens a brewpub inside a restaurant in Rehoboth Beach, Delaware. He uses his creative writing background to draft up inventive beer recipes never before seen, such as Raison D'Etre (Belgian-style brown ale with beet sugar and raisins) and Chicory Stout (made with roasted chicory and Mexican coffee).
Crowds flock to the brewpub and sales roll in. In 1996, Dogfish Head starts bottling its own beer to sell, and a year later, Calagione opens a separate brewery in Milton, Delaware. Since then, he's opened a distillery at his Rehoboth Beach location, licensed the company's name to ale houses in Maryland and Virginia, and most recently—in July 2014—opened a hotel, Dogfish Inn, in Lewes, Delaware.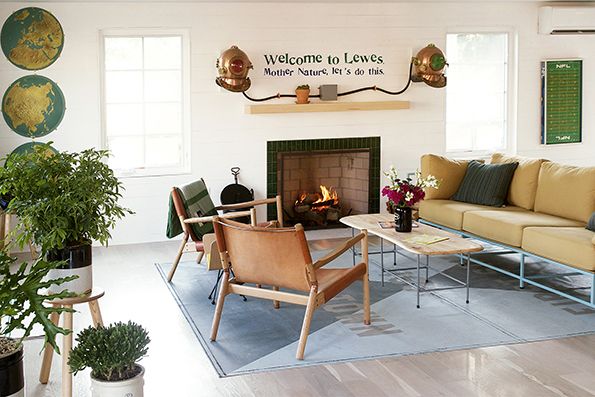 "We get over 1,000 visitors to the brewery every week," Calagione notes. "Most people come from out of state, so we thought we'd help them out if we bought a hotel."
Today, the innovative flavors (or, as the motto goes, "off-centered ales for off-centered people") of Dogfish Head beers are attracting upwards of $50 million in sales and double-digit revenue growth every year since 1999. The company employs 200 people (100 in its Milton headquarters) and distributes to 31 states.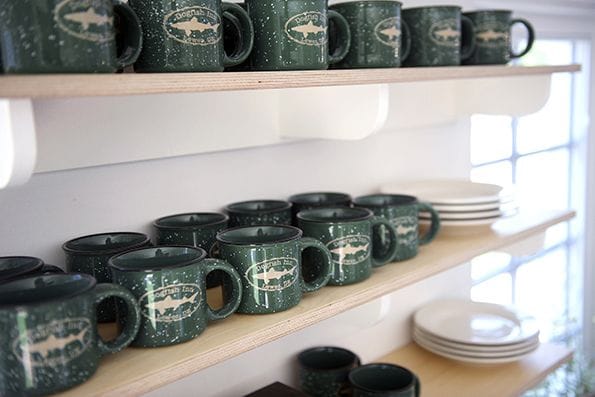 OPEN Forum spoke with Calagione about the early days, his company culture and the advice he would give to his mid-20s self.
As a 25-year-old, how did you manage to come up with $220,000 in 1995 and open the only brewery in Delaware?
My parents put in $25,000. My dad's friend put in $35,000 and a former colleague put in $50,000. From there, I went to the bank and got a matching loan of $110,000, which brought my total to $220,000.
How did you get people in the door on your first day? Did you have a PR team?
No, it was just me and the waitstaff. I was the person brewing everything. We got a ton of press when I went to the Senate to change the law for breweries to be allowed in Delaware. It created a lot of buzz around our opening and just grew from there.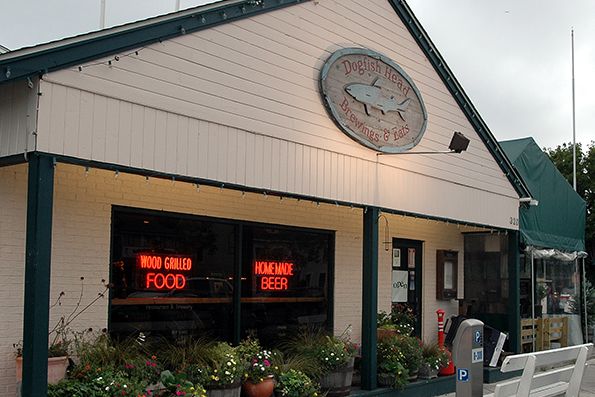 What is your secret to achieving double-digit revenue growth for the past 15 years?
Our success is a product of making beer that's high quality, very consistent and well differentiated. We've never copied other recipes out there; we've done a good job coming up with unique beer. That's my favorite part of the job—creating new beers.
I think the storytelling around the beer has helped us, too. It's attracted media and customers without [us] having to spend a lot on advertising. For example, people love the Raison D'Etre because it's a very winelike beer. It pairs really well with steak.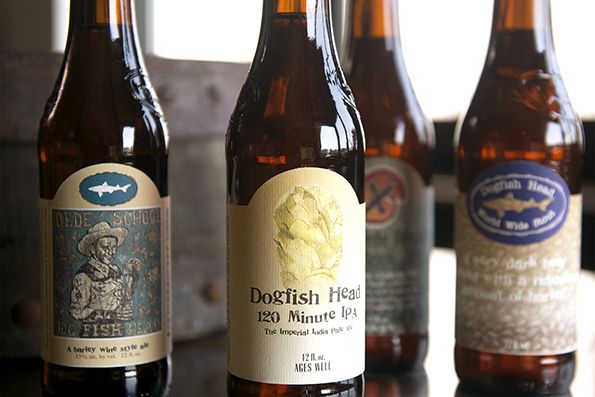 Another one is Midas Touch, which we created with an expert on ancient beverages. It's based on molecular evidence found in a 2,700-year-old tomb in Turkey belonging to King Midas. We make it with saffron, honey and white muscat grapes. People love it.
Dogfish Head seems to be so much more than a beer company. Why have you decided to expand into other areas?
Our goal is to be very dynamic and involved with industries that aren't just beer but are complementary. We like to focus on all-natural ingredients and nature. Our hotel offers kayaking, biking and paddle boarding. We do beer-infused pickles, and beer-infused soap and shampoo—you can get them on our website. Our pickles are sold at Whole Foods, as are our beer-infused chowders and all-natural bratwurst.   
Tell me a little about your company culture. I imagine it's really fun to work at Dogfish Head.
It is fun. We offer unique benefits like a case of beer every two weeks on payday. We also stop working at 4:30 p.m. every Friday to gather for what we call "beer 30." We just chat and play bocce and enjoy beer tasting. It keeps us friends, not just co-workers.
What's your hierarchical structure like? 
We're very open. My cubicle is the same size as everyone else's. Mariah and I own the company, but we don't really treat anyone here like an employee. We're all co-workers together.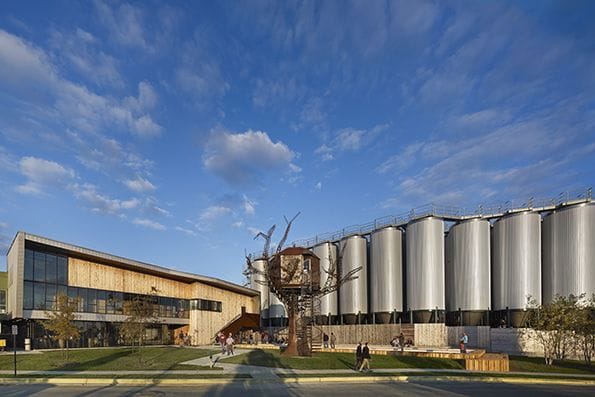 Looking back, what advice would you give to your 25-year-old self?
That you always need more startup capital than you think you do. We got really lean and almost went out of business in the late '90s. There was a shake-up in the industry, and breweries were discounting to stay alive.
But we didn't discount, and our sales slowed as a result. I had to take profits from our restaurant to keep us from going bankrupt. If we had been better capitalized and I had the forethought to earmark that money for challenging times, I think it would have gone a little smoother.
Read more profiles in our Building an Empire series.
Photos: Dogfish Head Craft Brewery (7), Halkin Mason Photography