Last year, the venture capital industry grew by 62 percent and valuations soared, giving a new crop of entrepreneurs hope that they, too, might hop on the VC bandwagon.
But not so fast. Despite all the gushing over "unicorns" such as Uber and Airbnb (companies with post-funding valuations in excess of $1 billion), venture capitalists can be known to reject an overwhelming majority of deals, leaving many entrepreneurial companies on their own to bootstrap growth. And that may not be a bad thing. Whether they bootstrap by choice or out of necessity, companies that remain free of outside investment can often be more nimble and competitive. Aeron chairs and a fat checkbook? Maybe not. But for many, the benefits of bootstrapping can outweigh the pitfalls. 
Building a Solid Team
For Michelle Huie, the founder of 2-year-old Vim & Vigr, taking outside capital was not an option. The product she envisioned—fashionable compression socks to improve circulation—didn't exist in the market, so she was compelled to go it alone.
A Missoula, Montana-based pharmaceutical rep, Huie, who is in her early 30s, spent a lot of time in her car and suffered from chronic leg pain. "My buddy who was a physical therapist suggested compression socks, but all I could find were medical-looking ones or athletic products—nothing that was good for me to wear to work," she recalls. 
So she started Vim & Vigr, which sells fashion-forward compression socks, with $20,000 of her own capital and a $120,000 SBA loan. And she kept her full-time job as a pharma rep so she wouldn't have to pay herself a salary. That bootstrapping tactic compelled her to build a first-class team to run the company on a day-to-day basis, while she kept her day job and worked on her company nights and weekends.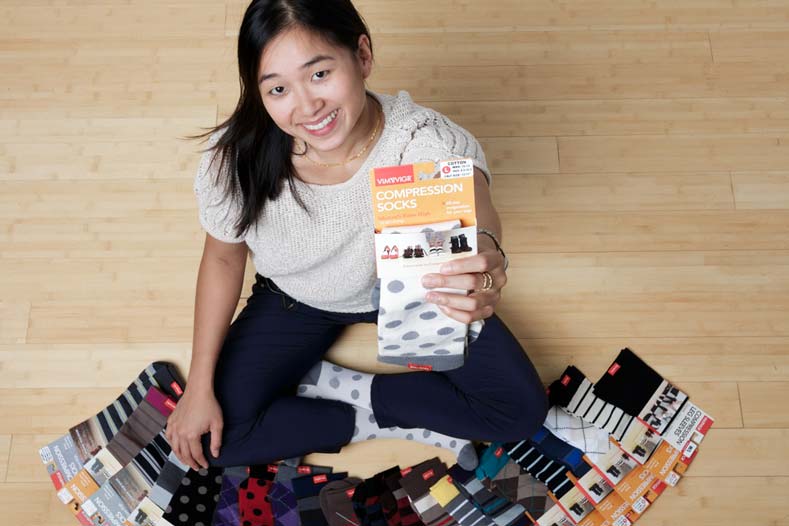 "It's made us a lot tighter and leaner as a brand," she says. "Because I have a full-time job, I have to make sure I have great vendor partners to help me with social media, public relations and graphic design." In addition, she has four full-time employees who handle operations, account management and sales; part-timers pack and fulfill orders.
"My job is as a conductor," Huie says. "My employees are key decision-makers. You'd be surprised at how many great ideas you get from people when you give them autonomy to make decisions."  
Vim & Vigr's socks are now sold at approximately 300 specialty retailers, and Huie is on track for 150 percent growth this year and expects $1 million in sales.
Staying True to the Mission
When Elle Kaplan was preparing to launch Lexion Capital, a fiduciary asset management company focused on female clients, she was offered $1 million in investment capital by a senior managing director at an investment bank. "He wanted a sizable chunk of the company," recalls Kaplan. "I turned it down because I knew that when you take money, it doesn't come without strings."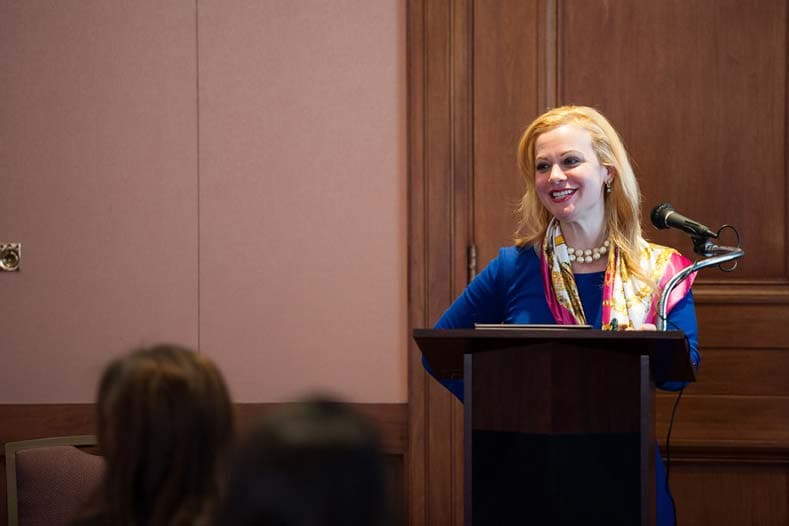 Kaplan explains she started her company in 2009 because she was "alarmed at the advice that Wall Street was giving people." Her mother was forced to manage the family finances after her father fell into a coma, so she coaches her staff of 12 to give "advice that is good enough for our moms."
Her firm does not buy and sell securities, which may have been the path to faster growth and greater profits—and the option that outside investors may have encouraged. Lexion offers financial planning on a "fee only" basis and currently has more than $100 million under management.
"My mission is to build a better, more ethical Wall Street," she says, "and I don't think we could do that with outside funding. I didn't want the traditional Wall Street perspective, and it's freeing not be burdened with that." 
Maintaining Agility
Mathijs de Jong and Janna de Bruijne, husband and wife co-founders, moved their company, P2Sample, from the Netherlands to Alpharetta, Geogia, in 2010, and "the bootstrapped conversation is something on our minds almost every day," de Jong says. The company has a database of 11 million paid survey-takers that market research companies use when doing surveys for large consumer brands. 
de Bruijne believes the company may have had more opportunity for growth had it taken outside capital to buy additional survey respondents. She claims P2Sample has had to put the brakes on growth to allow cash flow to catch up with expenditures. "We usually have to wait three months for our money, but we have our expenses almost immediately," she says. 
Still, the couple has been leery of outside capital. "We were always afraid that other people would have a say in our company, and we would not be able to grow in the way that we wanted to," de Bruijne says.
Because they've remained independent, they can make decisions very quickly—even at the dinner table. "That puts us ahead of the competition," de Bruijne says.
For instance, according to de Jong, the company recently switched its business model from affiliate marketing to market research, a decision that "would have cost us a lot of valuable time to convince venture capitalists about." As it turned out, the shift resulted in doubling revenues. P2Sample now has 35 full-time employees and 300 percent growth over last year and is on track for $7 million in revenue this year.  
Like many bootstrapping entrepreneurs, de Jong and de Bruijne aren't rejecting the possibility of raising venture funding one day. But they know their bootstrapping roots and the value they've built on their own will likely work to their advantage if they eventually take on outside investors. 
Read more articles about financing.
Photos (from top): iStock; Courtesy of Vim & Vigr, Lexion Capital, P2Sample