The "selfie stick" was the darling of this year's Consumer Electronics Show, a rare triumph of an inventor's gadget over the usual corporate-backed electronic products that debut at the annual event. The extendible metal wand enables photographers to hold a camera or cellphone further away than arm's length, allowing them to take a selfie with wider scope.
Inventor Wayne Fromm runs Kenmore, New York-based selfie-stick manufacturer Quik Pod, which is often rated the best-quality selfie stick among a growing field of competitors. Fromm holds a patent for the Quik Pod, in addition to dozens of other gadget patents, and has defended several of his patents against global conglomerates. But even Fromm waffles about the effectiveness of patent protection for inventors.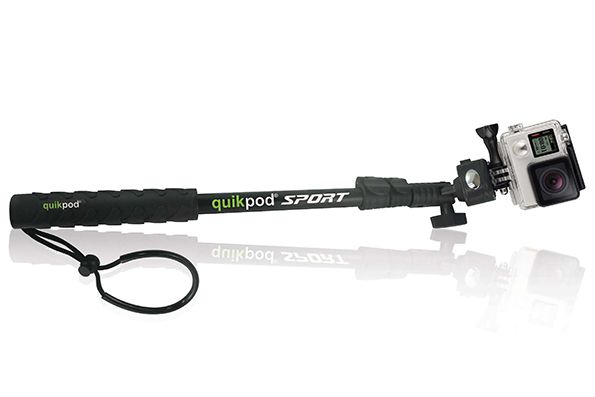 "If you fight every patent infringement, you'll give up quality of life and a lot of money," Fromm says. "I always file for patents, but I would much rather have a successful brand and trademark than a patent." Patent filings have risen 16 percent since 2010, but when is it actually worth the thousands of dollars it costs to file, and what protection do patent holders receive in return? 
Go Ahead and File Those Patents If …
... you plan to do the hard work it takes to build a business based on your patented product, but not if you think that simply owning a patent guarantees success or attracts rich investors. "The most difficult part of the process is commercializing the invention," says Richmond, Virginia-based patent attorney Brian Teague. "It's time consuming and expensive, and the vast majority of the time people fail."
If you have a strong business plan to back up your product or idea, then owning a patent usually discourages the casual copycat, and "cease and desist" letters may deter many others. You might also be able to successfully license your patent to a business partner or other individual, especially if you're a software or chemical patent holder.
But Maybe You Shouldn't DIY 
The patent process can cost anywhere from $8,000 to $12,000, with most of that going to attorney's fees for a mid-priced lawyer. With costs so high, it's tempting to scrimp here, and the U.S. Patent and Trademark Office does offer helpful do-it-yourself guidance on filing patents.
But while inventors can usually write the preliminary descriptions and take a stab at the drawings themselves, the rest of the filing is reminiscent of a complicated tax return and requires serious know-how. The rules book runs to well over 1,000 pages, and the claims section can be particularly tricky. If you're investing in a future with your patent, it might be wise to pay for expertise to ensure that your filing has the best chance of being approved and covers the widest range of options that can be protected.
Don't Build Your Business Strategy Around Holding Patents
If you're counting on a patent to make your business a success, you might want to come up with a Plan B. After all, not all patents get approved (software patents in particular just became much more difficult to secure), and even if you get it, it may be too costly to enforce, so entrepreneurs must build a business strategy independent of patents.
"As an entrepreneur, you start your business with a blank sheet of paper," says Pierre Azoulay, associate professor of technological innovation, entrepreneurship and strategic management at MIT Sloan. "Are you going to favor a strategy of control or of execution?" 
"Controlling" potential copycats can be done with patents, copyrights or product design, Azoulay explains. "Execution" is based more on the traditional software developer strategy of moving quickly, innovating and staying ahead of the competition.
Either way, make sure you have a solid business strategy for success even if your patent doesn't hold up. 
What About Overseas Copycats?
"Trying to protect against overseas copycats is like going to a picnic and trying to protect against ants," Fromm says. "It's just not going to happen." Europe, the U.S. and Japan all have similar patent systems, making patents easier to defend in these areas, but China and India are more problematic. Patent experts claim Chinese copycats are particularly virulent, appropriating reverse-engineered patents, trademarked logos and branding, and copyrighted images. "I even have Chinese patents, and they don't care," Fromm notes of the Chinese companies that have infringed on his patent.
Attorney Teague has had some success with filing "cease and desist" requests with Chinese e-commerce giant Alibaba and claims that the online retailer usually takes down the offending copycat product within a week. He estimates that each of these protests costs his clients about $1,000. 
The Bottom Line
When it comes down to it, inventing and entrepreneurship really require two different skill sets. "Most inventors aren't necessarily entrepreneurs," Fromm says. "A very small percentage of them are able to withstand the challenges of entrepreneurship. An inventor should patent because that's all he's got." 
Fromm increases his revenue stream by manufacturing selfie sticks using his Quik Pod design (but not the Quik Pod name) for other companies in co-branded and private label partnerships, something he wouldn't be able to do without his patent. And while a handful of patents don't by themselves guarantee business success, they can certainly provide a wider range of financial options to inventors who are determined to become entrepreneurs.
Read more articles on patents.
Photo: iStockphoto, Courtesy of