It started with eBay and Craigslist. It has continued with Airbnb and Lyft. Now the sharing economy is poised to get even bigger. So what are the opportunities—and challenges—for entrepreneurs in the next wave of the sharing economy?
Lisa Gansky, creator of Mesh Labs, a global directory for the sharing economy, and the author of The Mesh: Why the Future of Business Is Sharing, defines the sharing economy as "using modern technology and social networks to provide people with goods and services without the burden and expense of owning them outright." Americans are increasingly comfortable with the concept: In a 2013 study, 52 percent of Americans reported having rented, borrowed or leased something that's typically owned, and 83 percent said they'd be open to sharing items if they could do so easily.
That's where technology comes in. "We have so far seen mobile technology and share-based platforms 'unlock' access and hidden value to private homes, commercial space, rides, gardens, cars, bikes, scientific equipment, workshops and tools," Gansky says. But she believes this is just the beginning. "With new business models and types of customers," she says, "[the sharing economy will] be more widely distributed and easier to access in the months and years to come."
Wendy and Robbie Whiting, husband-and-wife co-founders of DoubleDutchery, are on the forefront of the next wave—what they call the "grassroots sharing economy." Their company allows parents to create boxes of gently worn, outgrown kids' clothing and sports gear and then list them for swap on their website. Unnecessary waste stays out of landfills, and parents save money: For about $16 in swap and processing fees, they get boxes filled with goods valued at $100 and up.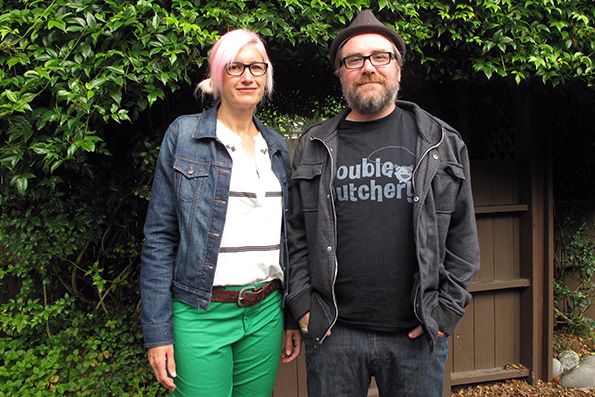 "People have participated in community clothing swaps for generations, but technology has made it possible to connect people across much greater distances, which allows us to draw from a much larger inventory pool," Wendy Whiting says. Thanks to a larger customer base, DoubleDutchery can profit simply by charging buyers a modest processing fee; since most of the processing is automated, margins are fairly high.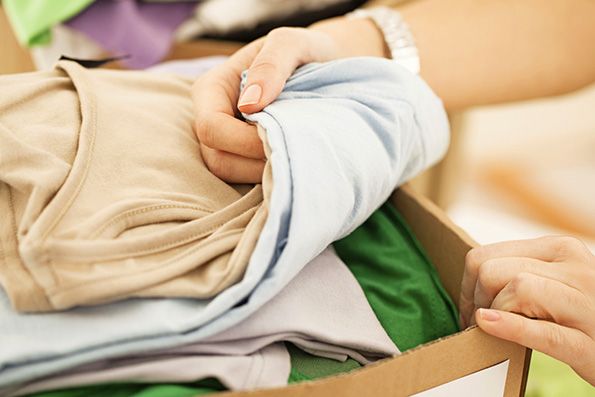 In the sharing economy, it's the big-name sharing economy companies, like Lego-rental company Pley, which just got a $6.75 million infusion of venture capital, that make the news. But while Wendy appreciates the way high-profile companies raise awareness of the sharing concept, she believes you don't need tons of funding to succeed.
"The next wave of sharing economy companies will be smaller, more nimble and accessible in nature, focused around everyday needs and [empowering] everyone to participate," Wendy says. Already, sharing economy startups focused on such needs as having to use a bathroom (AIRPNP) and eating (Feastly, EatWith) are generating buzz.
Sharing Ingredients
What does it take to make a sharing economy business successful? Value, community and trust are essential elements. Specifically, Gansky says products or physical assets (such as real estate) to be shared should be valuable and costly enough to own that they're worth sharing, and they should be used infrequently enough that they can be shared. Community and trust are built by allowing users to rate each other and transparently share information about their sharing experiences.
These basics aren't all you need, however. "There are three main challenges for entrepreneurs," Gansky says. "Crafting a well-honed offer to the right community of customers, developing trust for the new offer and brand, and creating something that people want to use again and tell their friends about. In other words, these businesses have the same challenges of all businesses."
Wendy Whiting admits that getting prospects to understand how DoubleDutchery can work for them still requires a lot of explaining and persistence. "We're a different paradigm from a Lyft or Airbnb," she explains. "It takes dialogue and conversation, a personal touch, and inviting people to be advocates for the brand."
Gansky says sharing economy companies can help build trust by partnering with a well-established brand, as Uber has done with Home Depot, Quirky with GE or RelayRides with GM.
When it comes to customer acquisition, technology can be a two-edged sword in the sharing economy. "Technology and social media make it easier and more cost-effective to reach our potential audience," Wendy says, "but we're [also] fighting to stay top of mind in a very crowded world, with busy people who often have easier options. We have to show them the value at every step. For us, that means a focus on customer service."
Got an idea for a sharing economy business of your own? "The wonderful thing is that we're living in a time when it's cheaper and faster [than ever] to test an idea and refine it," says Gansky, who notes that sharing economy startups can be structured and funded in a number of ways. "For example, if you think your customers and community would appreciate a tool library, there are at least three ways to develop one: as a nonprofit, as a for-profit business backed by a small group of investors or community funded, and as a venture capital-backed, multicity network."
Whichever model you choose, Wendy says, "Know when to pivot. Talk to your customers often, and don't be afraid to prototype, experiment and get feedback."
Bigger and Better
So what's the next next wave of the sharing economy? Wendy Whiting, Gansky and other industry experts believe the next phase of this growth industry will be even bigger as the first generation of consumers who've grown up with the concept—what trend newsletter and website Cassandra Daily dubs "NOwners"—mature.
"As we continue burning through Earth's resources at an alarming rate, it will become the norm for people to use what they no longer need to get what they do," Wendy predicts. "Big retail business will need to adjust the way products are designed with the intent of multiple owners and shared resources. Sharing economy communities will continue to grow both at the local and global levels. It's inevitable."
Read more articles on startups.
Photos: Thinkstock, DoubleDutchery