Customer service tips aren't just for those in the trenches; everyone—from junior staff still figuring out the difference between talking with a customer and talking with a college buddy, to you, the small-business owner—can benefit from improving these skills. Whether you're new to business or have been at it for a long time, check out this list for ways to sharpen your customer service skills immediately.
4 Ways to Sharpen Customer Service Skills
1. Practice the "benevolent ambush." This tip for better customer service comes straight from psychiatric research that found people were more grateful for an unexpected dollar bill than they were for the $100 bill they knew was coming. Look for ways to surprise your customers with an extra benefit or bonus to build real and lasting goodwill. Try one of these ideas:
A random 50 percent off coupon sent via email once or twice per year to each customer
A small gift for a return client based on details from a previous conversation
Remembering birthdays, children's names and similar details about a client's life outside of your business relationship
2. Allow some personality and informality to forge a stronger connection. Yes, proper grammar and basic courtesy are important parts of business communication. No, you shouldn't invite potential clients to "drop in and let it all hang out." (Even the most junior customer service recruit should know that.)
But, as the world feels increasingly disconnected, customers are appreciating any sense of connection more with each passing year. Since appropriately informal speech implies that friendly connection, it has been found to be more effective than traditional communication. Of these two brief email responses, which one do you think makes the stronger connection?
"Hello. This message is to confirm your order for Widget #34687. It should ship within three business days. Please call 888-776-4342 to confirm shipping or report problems."
"Hi. We wanted to thank you for ordering Widget #34687 today. We hope you love it. Your Widget should arrive in three business days, but please feel free to reach out to us at 888-776-4342 if you have any questions or concerns."
3. Empower your staff. The latest news is that scripts are bad customer service. That means letting team members engage at a more personal level (see Tip #2 above), but it doesn't mean having no guidelines at all.
Instead, give your staff clear decision trees that guide them through the most common interactions they'll have with a customer. They'll follow that guide, but add the personal flair that fosters those closer connections. The guide will also serve as a framework to help them find solutions to unique challenges that show up in even the most predictable business.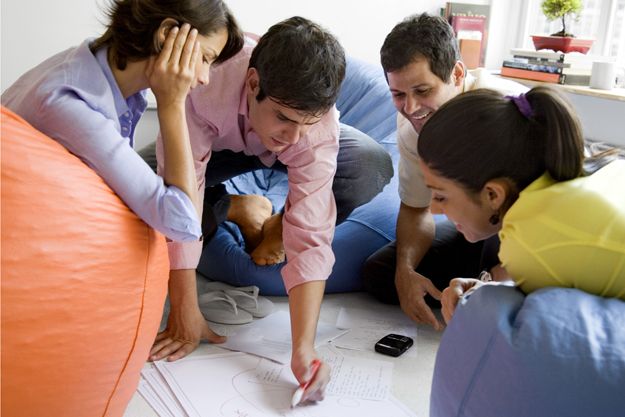 Another benefit of this is when your representative is free to share the guide with a disgruntled customer. Instead of spouting generic (and often meaningless) corporate apology-speak, your team can tell the client all the steps to fixing the problem. Sharing that road map shows how seriously you take the issue, and how much you value his or her business.
4. Master the art of the follow-up. A customer you don't follow up with is a customer who won't follow you. By taking time to make a personalized connection after the sale, you increase the chances of repeat business exponentially. A few opportunities for following up with customers include:
A day or two after making the sale
Every quarter, "just because"
Holidays and birthdays
The anniversary of the client's first meeting
When news items remind you of the client
Some businesses add another level of personalization by asking new clients to fill out a "bug me meter." This is a card where the client specifically tells you how often he'd like to hear from you on a scale of 1 to 10. One customer might circle a 10, to indicate total excitement and engagement, while another would circle a 1 to show he wants only relevant and urgent communication.
The real power of these customer service tips comes when you combine them. Try being a little informal in your follow-up, for example. As with any other skill, it's important to sharpen your customer service skills every chance you get.
Read more articles on how to improve customer service.
Jason has contributed over 2,000 blog and magazine articles to publications local, regional and national. He speaks regularly at writing and business conferences. You can find out more about Jason at his website.
Photos from top: iStockphoto, Thinkstock