In 2009, Chuck Gordon and Mario Feghali moved their year-old startup from California to Texas to be part of an entrepreneurial incubator. Since then, SpareFoot has grown into a 150-employee Austin-based online marketplace for self-storage units, and Texas has become something of a new nirvana for businesses looking to get ahead by relocating.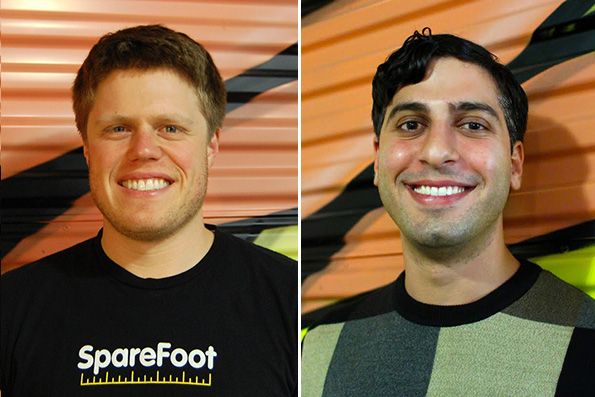 Toyota is the latest big win for the economic developers of the Lone Star State. The Japanese car manufacturer recently announced it was moving its North American sales headquarters from Torrance, California, where it had been based for 57 years, to a new facility in the Dallas suburb of Plano. The surprise move, which consolidates the executive offices of several North American Toyota operations into one location, may have other business owners and leaders nationwide wondering whether they, too, should move their business to Texas.
Is It Time for a Change?
The answer, of course, is that it depends. Toyota's move is widely reported to have been based on Texas' low cost of living compared to Los Angeles County (where Torrance is located), a favorable tax environment that includes zero state income tax, and solid quality of life ratings. The state's relaxed regulatory environment, including primarily employer-friendly labor laws, and its restrictions on business liability also get some credit. Texas also provided a $40 million incentive that may expand by the time the car maker completes its move three years from now in 2017.
By comparison, SpareFoot was lured primarily by the more specific and perhaps more modest opportunity to be part of the Capital Factory incubator. It's a move that's worked out well, says SpareFoot spokesperson John Egan. "Without having moved to Texas, who knows where this company would be now?" Egan says. "We've doubled in size since I joined a year ago, and we're still hiring."
Egan says SpareFoot has found Austin's infrastructure to be conducive to startups, with opportunities to network expanding far beyond the borders of the city and the state. Some of the company's current employees had been living and working in other states but had moved to Austin after hearing about all the startup opportunities there. "Austin is on the map for a lot of people who are interested in successful startups," Egan says.
Egan, who himself moved from California to Texas two years ago, says he especially appreciates the lack of a state income tax and generally feels the state has a superior business feel.
"It's quite an eye-opener," Egan says, "when you move from another state and realize what a positive business environment Texas has."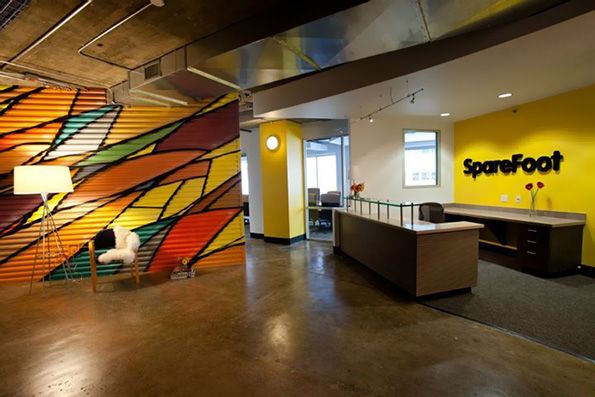 And SpareFoot and Toyota are far from the only businesses that have looked south of the Red River for their next home. The Dallas Regional Chamber, which coordinates economic development for the state's most populated metropolitan area, shows 15 relocations of world or North American headquarters to the area in the 12 months prior to Toyota's announcement in April. They range from Big Brothers Big Sisters, a nonprofit youth mentoring organization, to Speed Commerce, a publicly listed e-commerce services provider. Combined, the relocations bring thousands of new jobs and hundreds of millions of dollars of investment to the region.
By comparison, the Detroit Regional Chamber economic development program lists no corporate headquarters relocations in its report of accomplishments since 2010, and the Detroit economic development program generated just 800 jobs and $77 million in investment since 2012. 
The Siren Song of the South
All told, it appears that a lot of businesses are coming to the same conclusion as Toyota and SpareFoot and deciding that Texas is the right spot for a new home. As Egan says, "Texas is doing something right if companies keep moving here. Not a week goes by that you don't hear about a company pulling up stakes in another state and coming to Texas."
Another factor pulling companies to Texas is location, according to Sarah Carabias-Rush, vice president of economic development for the Dallas Regional Chamber. Being in the Central time zone makes it easier to manage employees coast to coast. And, she adds, "You can get nonstop flights to all U.S. cities and most major cities in Europe and the Far East."
Compared to other major metro areas, Dallas also has a relatively low cost of living, Carabias-Rush notes. The business-friendly legal and regulatory systems are factors for many companies, she adds, while financial incentives are a lesser consideration. "Most states offer some type of incentive program, and Texas is no exception," Carabias-Rush says. "But those are typically icing on the cake. [Companies] make the decision based on what makes sense for their business. Incentives are usually not a driving factor."
In addition to its tax, cost of living, regulation and legal advantages over other locales, Texas also led the nation in population growth from July 2012 to July 2013 and likewise added more jobs than any other state in 2013, though both job growth and population growth appear to be slowing relative to the recent white-hot pace. But the rapid growth that's already occurred is stressing infrastructure such as roads and schools, which may eventually lead to additional taxes and higher costs.
But Carabias-Rush doesn't see an end of the business rush to Texas anywhere on the horizon. "If our workload is any indication, that won't be happening soon," she explains.
And SpareFoot, for one, thinks they made a smart move relocating to this business-friendly state. "SpareFoot is very happy to be in Texas," Egan says, "and we're not going anywhere."
Read more articles on leadership.
Photos: Thinkstock, SpareFoot