Small businesses in the charming college town of Athens, Ga., received their own holiday special this weekend: Shoppers ready to spend on Black Friday and more than 90,000 football fans strolling the streets before Saturday night's Georgia-Georgia Tech game.


Georgia fans' red jerseys, sweatshirts, hats, and dresses added a festive flair to the first 2010 holiday shopping weekend, which local business owner Rusty Heery described as "fabulous." His designer clothing store, Heery's Clothes Closet, posted the best Black Friday sales in its nearly 30-year history in downtown Athens.
"There were just more people," says Heery, who also owns Heery's Too!, a gift and home goods boutique a couple of doors away.
Down pedestrian-friendly Clayton Street, a jewelry store posted a sign promoting the American Express OPEN-sponsored Small Business Saturday initiative. Other business owners and store managers were looking forward to examining the impact of the buy-local effort on sales.
Devin Clower, owner of Frontier, a home and garden gift shop with eco-friendly products and items by local artisans, offered 15 percent off pottery and table linens to further entice weekend customers. "People were probably spending a little more…buying some bigger-ticket items," says Clower, who worked at Frontier before becoming its owner in January.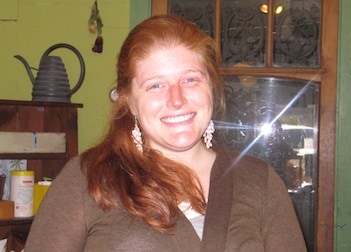 She also planned to tie other promotions to Facebook and her new website during the holiday season.
Sales were also up an estimated 10 percent over last year's after-Thanksgiving shopping weekend at Helix, an eclectic gift shop nestled among bars, restaurants, and clothing stores on Clayton Street. It was a mixture of increased shopper volume as well as them being "a little more confident" in spending, manager Stephen Owen says.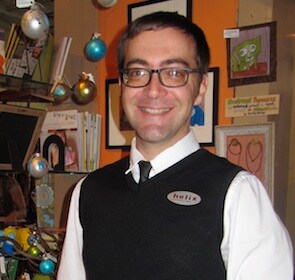 "If that's any indication of how it's going to be [during the holidays], it definitely bodes well," he says.
Owen describes the downtown Athens shopping scene, with its more than 65 specialty retailers, as a little more relaxed than the typical post-Thanksgiving shopping experience. "People will have been up, I guess, since 3 in the morning and they do all the big box things, and then they come have lunch downtown and shop here," he says.
Click here
 to read more local stories about 
Small Business Saturday
.



Image credit: Bruce Tuten