Rebecca Pike wasn't sure what to expect when she opened her trendy clothing boutique on the Saturday after Thanksgiving. "Last year I missed out," says Pike who has owned and operated the adjacent Salon 864 for the past seven years.
Though many of her clients are opting to go longer between haircuts and coloring, Pike's noticed that they are still willing to spend on an item of clothing or an accessory. Which is probably why a couple of cars were already waiting in the parking lot before she even unlocked the doors. Pike believes her social media efforts helped. The week before, she blogged and posted on Facebook, advertising discounts and sweet deals -- including a free cup of hot chocolate (with whipped cream and sprinkles) for every customer.
Because of its location in a more industrial section of the city, Salon 864 doesn't attract walk-in or drive-by traffic. That's one reason why Pike doesn't feel like she's competing with the major retailers. "I also try to carry brands other stores don't stock." Pike admits to pricing some items as loss leaders, but for her it's more about service. "Sometimes I think something is so fabulous, I just want my customers to have it."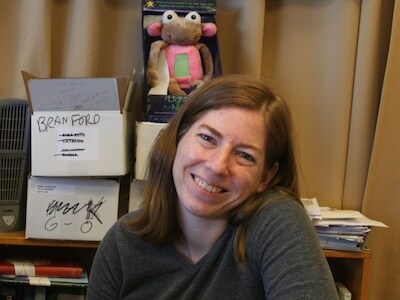 Across town -- and directly across the street from Costco on a major shopping artery -- Jill Hendrix of Fiction Addiction has a radically different philosophy. As an independent bookseller since 2001, Hendrix says she can't afford to lose money on any sales. "I don't even try to compete," she says.
Witnessing the "bottom drop out" of her business in 2008 but hold steady through 2009, Hendrix says it's too early to tell how her store will fare this holiday season. "A lot of people are still concerned about value," she says. "But value means more than price. It's about service. We are trying to change the conversation.  That's our challenge."


Click here
 to read more local stories about 
Small Business Saturday
.