On November 24th, small businesses and consumers across the U.S. celebrated Small Business Saturday, an initiative created by American Express to encourage more customers to 'Shop Small'. A visit to a three retailers in Princeton, JN—Utopia for Pets, Hedy Shepard, Ltd. and Jay's Cycles—showed that people were in fact, shopping locally.
Utopia for Pets owner Mike Growney, who is also coincidentally the founder of the 'Shop Local Montgomery' movement, appreciates the sentiment behind Small Business Saturday and perhaps sums up the spirit behind the initiative the best: "Shopping local isn't just about helping out business owners, shopping local is an investment in the community—that's the message I'm always trying to get out there. Shopping local puts money back into the community." When each store owner was asked if they would sign up again next year, they each said they absolutely would.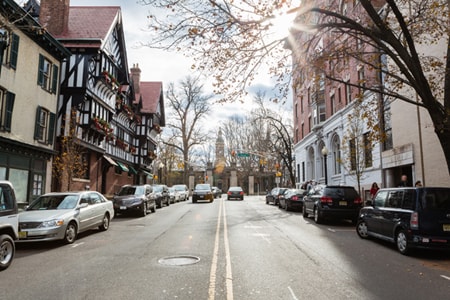 Downtown Princeton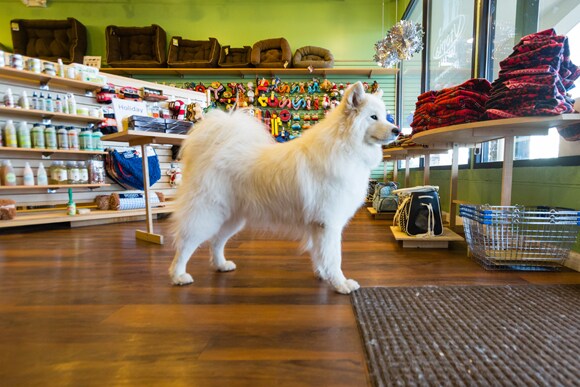 Anya, the fluffy Samoyed and store mascot for Utopia For Pets, awaits the entrance of customers walking in from the parking lot. Store owner Mike Growney noted that Anya is not only a beloved pet, but a beneficial component to the store's branding.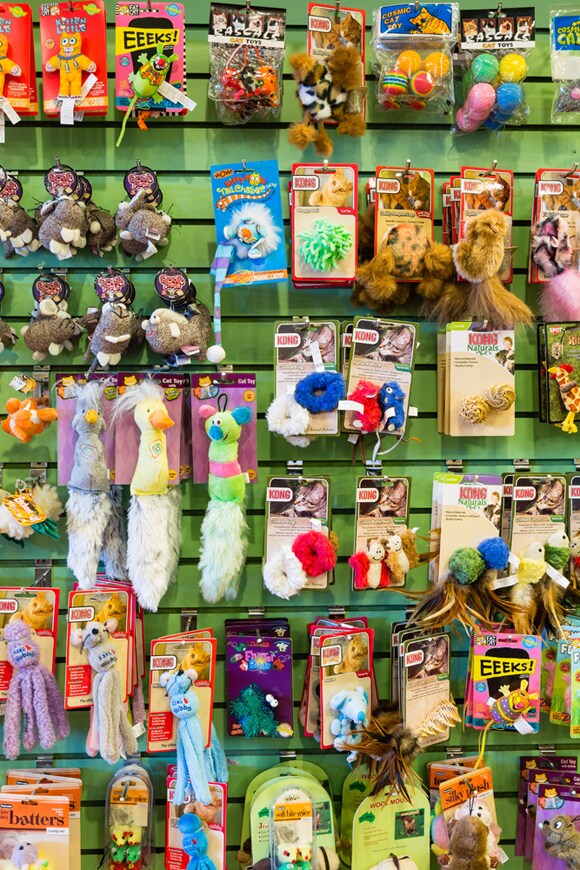 Growney promoted Small Business Saturday, as well as promotions for Black Friday, through his Facebook page.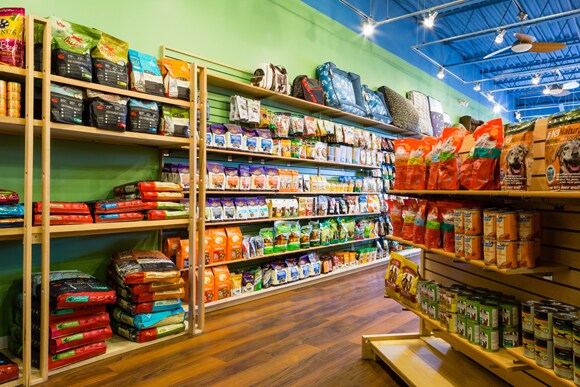 Was business booming for Growney? "Not really, but it's the nature of my business. I get busier the closer it gets to the holidays. No one buys for pets the first weekend of the holiday season, pet shopping is usually last on the list. "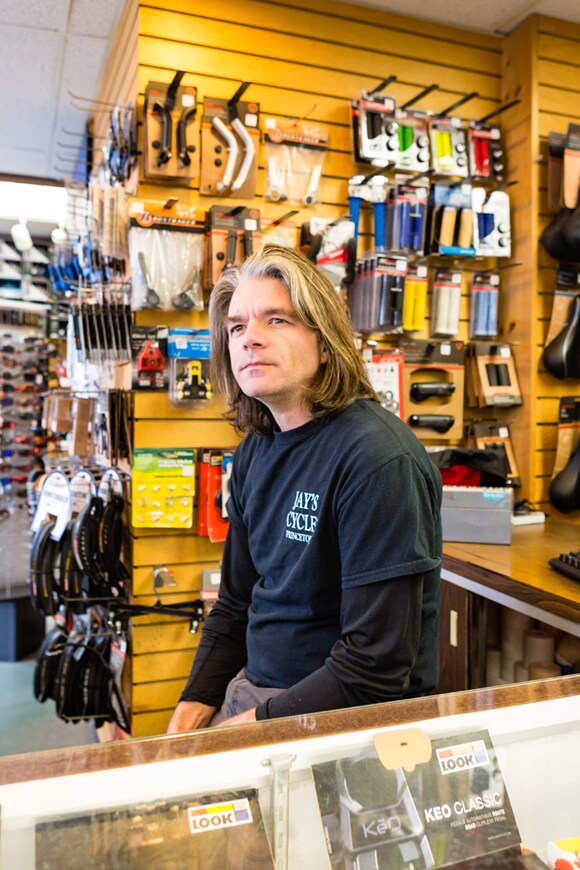 Jay's Cycles store manager Richard Giske Jr. watches the street activity outside the door. Giske mused that the success of the store (in the same location since 1977) was due, in part, to its location to Princeton University on a congested street.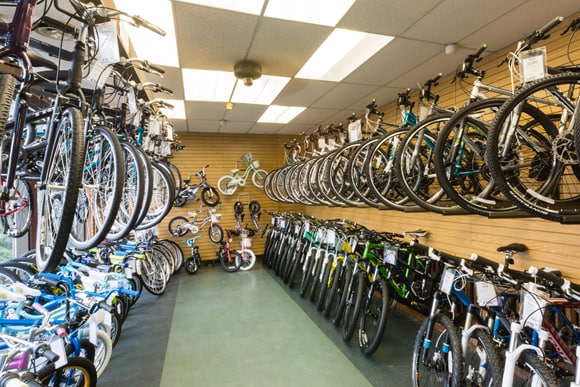 This is the second year Jay's has participated. "We don't usually send out e-mails, but we sent one out to promote Small Business Saturday, we also posted it on our Facebook page, and put the sign in the window," says Giske about their marketing efforts.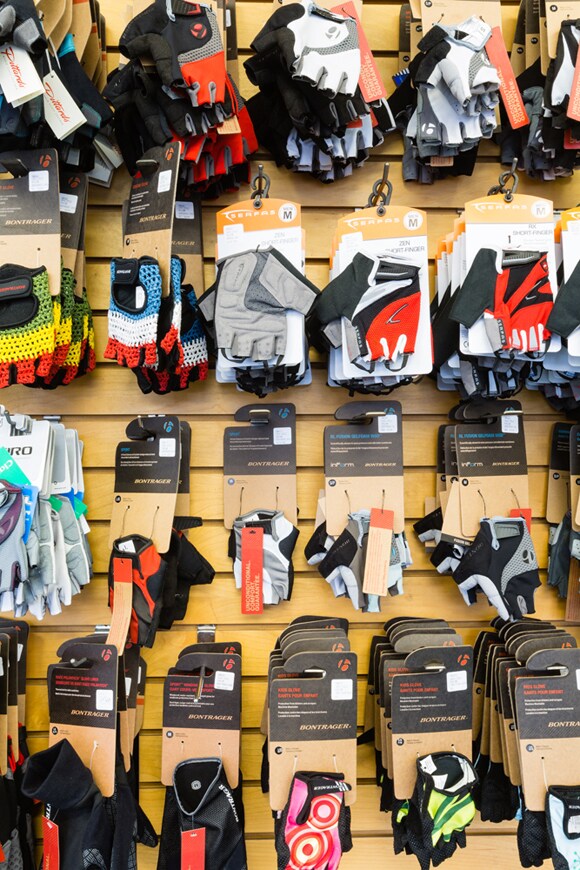 When asked about purchases made on Saturday, Giske replies. "About a third of the people who made purchases that day were aware of the initiative."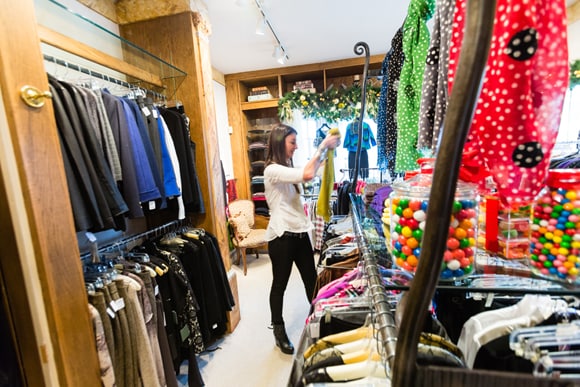 Rachel Reiss, co-owner of Hedy Shepard, makes final adjustments to the displays in anticipation of customers. "It's about relationships," notes co-owner (and mother), Lynn Rabinowitz, remarking at the loyalty of customers who return to their business. "(A new customer) might come in for one accessory, but they will remember us and come back again."
 
It was the first year Hedy Shephard participated and was very pleased with the results. "We had the sign in the window, another at the register and for people who weren't signed up, we signed them up right there at the store."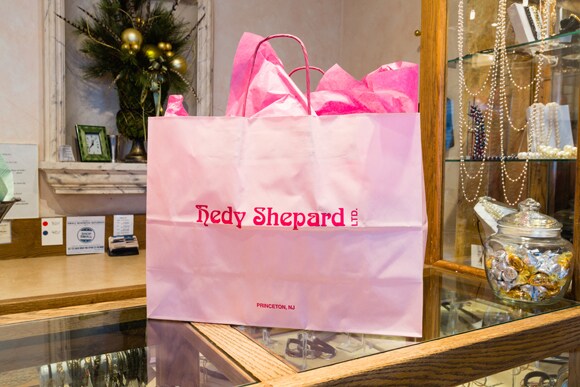 When asked if Hedy Shepard would participate again next year, Reiss replies with an emphatic 'Yes!'
Photos: Matthew Gamber for OPEN Forum