Most small-business owners realize that social media is a critical component of a comprehensive marketing strategy, but they don't know where to begin. With dozens of social networks gaining widespread adoption, it's tough to imagine a manageable strategy that covers all the bases. That's why it's important to develop a strategic social media marketing plan to stay on-task and on-track. Here's how to get it done.
1. Know your audience. Who are you trying to reach? To plan an effective social media strategy, you need to have a clear picture of your ideal customer. Armed with this data, you can match up your social media marketing efforts with the social networks where your customers are spending their time.
Women between the ages of 18 and 29 comprise Facebook's primary audience, for instance, while LinkedIn's users are predominantly males with graduate-level education. Find out where your target customers are networking online.
2. Analyze your competition. Competitive analysis is a key component of any marketing tactic. Katherine O'Hara, founder of The O'Hara Project, a WBENC and MBE-certified firm specializing in advertising, public relations and social media, recommends performing a competitive deep-dive to get a sense of not only your competitors' strengths, but their weaknesses. Tap into those topics and start generating discussions, and you'll be carving out your place in the social sphere from the start.
3. Identify core topics and create value. A strategic social media marketing plan requires more than just throwing out a few tweets or status updates. "Social media is like a party; barging into a group already talking and saying 'buy my stuff' is rude," advises Michael Procopio, co-author of 42 Rules for B2B Social Media Marketing and a 15-year veteran of the marketing industry. Procopio says the route to success in social media is finding a way to offer value without over-selling. This can be done by offering discounts, but also by providing information around your products or services.
Megan McManus, digital and social content coordinator at Blueview Agency, suggests figuring out solutions to frequently asked questions and offering those ideas through original photo or video content. "In social media strategy, the business should also conduct some trial and error to see what kind of posts their audiences like. Some audiences will respond well to product information while others may prefer to hear about a business's community involvement," she explains.
4. Define tone and frequency. Social media audiences are finicky. They don't appreciate hard sales pitches, and they like to be engaged—but not over-saturated with content. Finding the right balance is essential to your success, and it's another aspect of your campaign requiring a trial-and-error approach. An editorial calendar is a valuable tool for defining the who, what, when and where of your social strategy. What topics will you address? How frequently will you post, and to which networks?
This clear framework serves as the foundation of your social media marketing plan, but it must be flexible enough to readily adapt to audience feedback. If you're posting seven times each day and losing followers, tone down the frequency for a few days and measure results.
5. Engage your audience. Social media is built around engagement, and it requires continuous input from you or your social marketing manager. Social media is more than just a publishing platform. If you ask questions, you should stick around to participate in the discussion. There are dozens of social media monitoring tools that provide instant alerts when your posts have been shared, commented on or "Liked." These tools often mean the difference between dedicating your entire day to monitoring your social networks and actually running your business while remaining on the grid.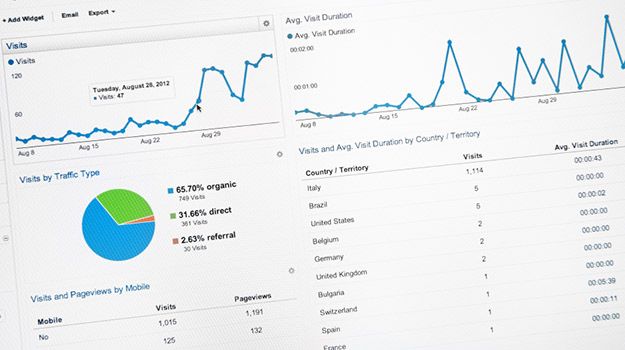 6. Obsess over analytics. Obsess is a strong word, but you do have to be serious about your analytics. Platforms from Twitter to Facebook offer built-in analytics these days, allowing marketers to see which posts and updates are making the biggest impact and even identifying the specific number of people a single post reached. In addition to this data, your website analytics are a big key to measuring your social media success. If your strategy is working, you should see an increase in traffic and leads from your social networks.
Social media is a powerful and affordable marketing tool if it's taken seriously. Instead of a shotgun approach, follow these steps to create a social media marketing plan with a focused, refined strategy that can generate results.
Angela Stringfellow is a freelance writer, social media strategist and complete content marketing junkie obsessed with all things Web, written word and marketing.
Photos: iStockphoto