Amid the sparkle of the 2014 Cannes Film Festival, BidKind CEO Hervé Larren celebrated the beta launch of his online charity-auction platform surrounded by A-list celebrities at a luxurious beachfront hotel. He thought he was riding high then. But a year and change later, with 50 successful auctions under his team's belt and more than a dozen currently live, 36-year-old Larren now oversees 10 employees working from a sun-drenched office on Manhattan's Fifth Avenue to digitize the traditional English auction experience.
The BidKind concept came to Larren in 2010 when he was enrolled at Columbia Business School studying the emerging field of online crowdfunding and a regular on Manhattan's charity circuit. He thought, "Why not create an auction house of experiences where people can bid on once-in-a-lifetime experiences while helping important causes?" And with that epiphany, the seed for his mission-driven company was planted.
Through BidKind.com, high bidders win curated experiences with influencers who select a global nonprofit organization to benefit. For celebrities and their charities, BidKind's crowdsourced fundraising technology and targeted multilingual promotion provide a turnkey way for them to give back.
Ranging from musicians to supermodels, celebrities donate their time, along with custom experiences, to fans bidding on the trilingual website. Past experiences have included a private dinner party with an Academy Award-nominated actor, private jet travel to compete with a champion golfer, being hosted by a billionaire entrepreneur on his private island and exotic car racing in the Vegas desert with a blockbuster action film star. BidKind auctions generally run up to five weeks, but in some cases, users can "Buy Now" by donating the entire asking amount to secure an experience.
I recently sat down with Larren at the Fifth Avenue headquarters for Aronis Group—a parent firm that incubates and launches entertainment and technology companies, including BidKind—which he also founded and leads.
BidKind CEO Hervé Larren
Where did the idea for BidKind come from?
When I was getting my MBA at Columbia Business School, I took classes in entrepreneurship, and I looked into crowdfunding as a form of startup capital. It was just after the 2008 financial crisis, and people were just starting to talk a lot about using the scalability of the Web to raise funds.
Many of my peers were transitioning from more traditional businesses, like banking and consulting, which were recruiting less and cutting bonuses. There was a real shift where people decided to focus on what we call social enterprises, or triple bottom line. They would be able to make a profit, but at the same time, do good and give back.
I was involved in different nonprofit organizations as an attendee at events, and I realized that they raised the most money by auctioning off items. I thought, "What people really care about is not product anymore, but experiences."
Research shows that happiness increases when people have an experience that creates lifelong memories, as opposed to when they just buy a product. Now with the ability to share photos or videos of experiences and share them with your social network, there's even bigger incentive to live that unique moment. I said, "Why don't we create a site where people can bid on these once-in-a-lifetime memories?"
What exactly is the business model?
We looked at how much money it costs for nonprofit organizations to raise funds and realized that many charities pay between 30 and 50 percent of each dollar that they bring in [on things like direct mail and compensation for grant writers]. Especially in New York, expenses for professional fundraising, from internal staff to gala production, are high.
It's actually cheaper for nonprofit organizations to use our services to raise funds, because what they're selling doesn't cost them anything—celebrities donate their time. We thought, "What would be a reasonable amount to sustain our operation and do the best possible fundraising for nonprofits?" So each time we bring in $100, we keep $20, and $80 goes to the charity.
Were there challenges to getting celebrities on board?
As in any new business, everything is a challenge. That said, our partners—both charities and celebrities—have found our value proposition to be very appealing. The experiences to be auctioned don't incur expenses for the nonprofits, and it's good exposure for celebrities to be involved.
Also, we're the only trilingual web site for auctioning experiences. I'm half-Venezuelan, so I'm very aware that there are 50 million Hispanics in the United States [according to the 2010 census]. A lot of people don't know how to tap into that market. We're focused on the American market, and America from north to south, so all of our web content is in English, Spanish and Brazilian Portuguese.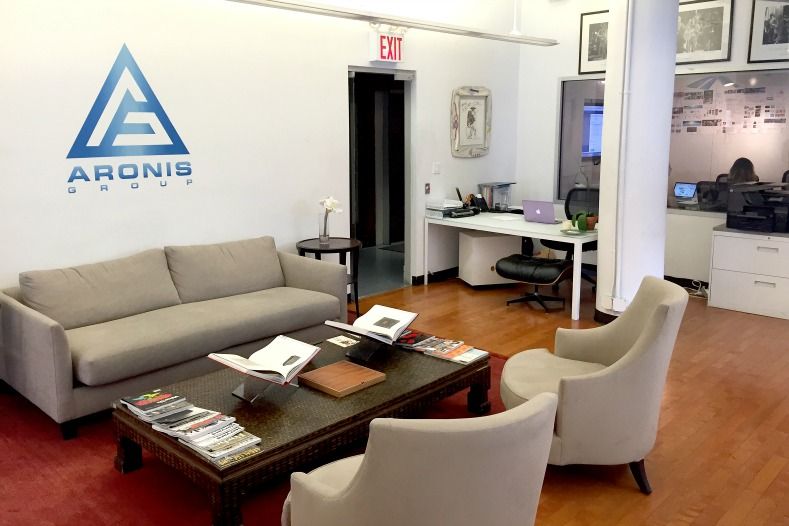 How do you recruit employees?
I've worked with most of our staff at previous startups. Since we're in the business of marketing these unique experiences to a wide number of people, for the most part, everyone has marketing experience. We also look for detail-oriented people with a multicultural background.
Celebrities are very aesthetics-oriented, and because we play with their image, we need to pay very close attention to details. Our white-glove treatment means that their image will be very well reflected when they work with us.
What's a typical day like at BidKind during this growth mode?
We're lucky to be in the heart of New York, and on a typical day, we have influencers and charities come in to ask questions about putting an auction live. We walk them through the process, and usually within a few weeks, they have an experience live on our site.
We spend a lot of time educating people about what we do, and that has been the exciting part about starting this business. Every day we get new people on board, and they appreciate that we feature just a few experiences per week. We don't want to be a crowded environment.
What are your biggest hopes for the growth of your business?
We want to be the largest fundraising platform for influencers in the world. When it comes time to raise funds, we want every nonprofit and influencer out there to approach us to sell an experience for them.
How do you stand out from all the noise online?
There are more than 1.5 million nonprofit organizations in the U.S. [according to the National Center for Charitable Statistics], and many of those are affiliated with celebrities. We're the only trilingual site with bidding and a "Buy Now" button for people who want to purchase on the spot.
We don't really view anyone as competition, but we do find that many people aren't aware that they can purchase an experience, and that's where education comes in. There are so many opportunities for cross-promotion between our outreach and the celebrity and nonprofit social networks.
We've gotten great press because journalists are interested in having genuine discussions with celebrities. Talking about their latest movie can feel rehearsed, with almost cut-and-paste answers from interview to interview. But asking a supermodel, "What is your personal motivation for supporting an anti-bullying charity?" facilitates one of the most intimate conversations you can have. When it's tied to a fundraiser, the celebrity wants to talk in-depth and raise awareness for the issue. It's refreshing for the journalist and makes for a great interview at the same time.
Has philanthropy or giving back always been a part of your life?
From an early age, with my French-Venezuelan background, I lived in two environments. I grew up between those very different worlds of Paris and Caracas. Paris remains one of the most glamorous cities in the world, and Venezuela has evolved into a very dangerous place. Early on, I realized that people could live within one world while helping the other one.
On the one hand, you have celebrities with private yachts, and on the other, you have nonprofit organizations wondering how to provide the next meal. We realized that if we could find a way for people to party with celebrities, but party with a purpose, we could provide a great service. There's a new generation of philanthropists that wants to integrate fundraising with their everyday lives. We're the platform for people who want to have fun and make a difference.
Photos: Courtesy of BidKind
BIDKIND / HERVÉ LARREN / MEMBER SINCE 08