Every morning around 4:45 a.m., a group of groggy fitness fanatics file into a building at 103 Warren Street in New York City's Tribeca neighborhood. They're there, bleary eyed but alert, for one reason and one reason only: to get their butts kicked by a spinning class. But this isn't just any spinning class; it's SoulCycle, a fitness phenomenon that's sweeping the country.
Combining physical fitness with motivational speaking, meditation and weight training, SoulCycle has spawned a legion of fit and lean devotees up and down the coasts. At press time, there are 25 studios operating nationwide, and the company is on par to open 15 more per year moving forward. SoulCyclers obsess about signing up for classes online at the beginning of each week with good reason: Classes often sell out in seconds, which is amazing considering the nearly $40 per class price tag. If you're lucky enough to secure a spot, you're not only guaranteed a calorie busting workout—you're also likely see a celebrity sweating it out on the bike next to you (famous SoulCyclers include Kelly Ripa, Katie Holmes, Bradley Cooper and Brooke Shields, to name a few).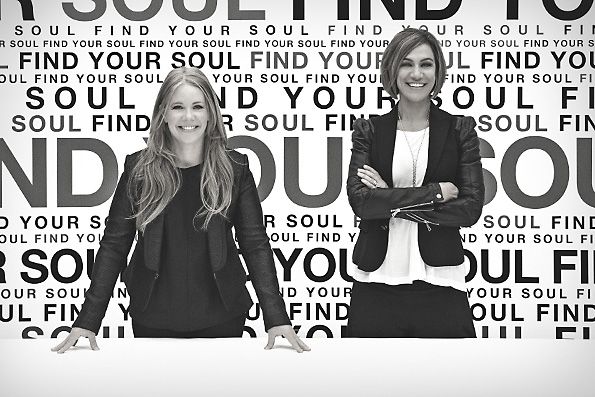 It's hard to believe that one of the nation's biggest fitness crazes started on the back of a cocktail napkin. SoulCycle is the brainchild of Elizabeth Cutler and Julie Rice, two women who, when they first met in 2006, both felt the need for a workout environment better than the traditional gym. Introduced by a spinning instructor, "we met over lunch and totally clicked," Cutler says. "We were finishing each other's sentences by the end of the meeting. The conversation has never ended."
During their meal, Cutler and Rice wrote their business plan on a napkin, and quickly made moves to turn their dream workout experience into a reality. A few months later, the first SoulCycle was born, and now the company plans to bring their unique brand of fitness to Boston, Washington, DC, and even London in the coming years. OPEN Forum spoke with Cutler about the early days of SoulCycle, the challenges she faced and her advice for fellow business owners.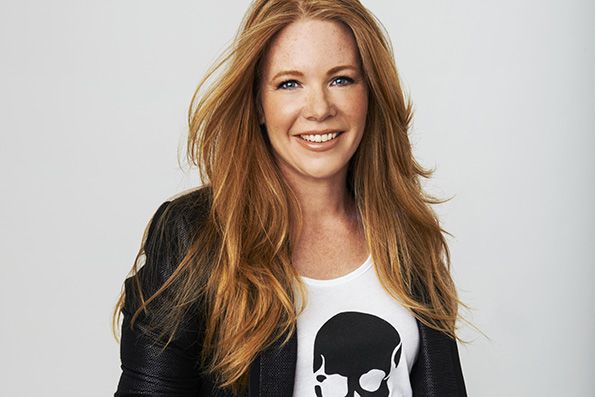 Could you tell me about your backgrounds and what led you and Julie to co-found SoulCycle?
I have a background in real estate. Julie has a background in managing Hollywood celebrities. We'd both lived in different areas—me in Telluride, Colorado, she in Los Angeles—and we'd moved to New York City around 2005. Neither of us was finding an experience that we wanted inside of a gym, and when we were introduced, we realized that we both had the same vision: to open standalone cycling studios that offered something more than just fitness. We wanted to start a sanctuary environment, something chic and clean and inspiring.
How did you get started? Did you have investors?
We bootstrapped. We found a small space below a gym and loaded a station wagon with Ikea furniture. I think we made about 13 trips to Ikea.
Did you face any roadblocks?
Oh, yes, tons. Since we were below a gym, we knew we would need to soundproof our space so as to not hear the people upstairs, so we hired a contractor who'd built [adult movie] studios in Midtown. Perfect, right? No. He had no idea what he was doing, so for a while we would hear people dropping weights in the middle of a class.
We had a new challenge every week, but we faced each one by coming up with lists of things to do. Julie would take five things, I would take five things, and we continued to do that with each one of our challenges. It worked. We never felt like throwing in the towel. We were going to go for it.
SoulCycle opened a few more studios in New York throughout 2007 and 2008, but what did you do when the recession happened?
That was hard. It seemed like the world was coming to an end. And, unlucky for us, real estate prices weren't coming down. We had to do something, so we opened another studio in 2009 in Bridgehampton, New York. It was the best thing we could have done and it changed everything. It turned our local studio into a regional studio and catapulted our business into a brand.
The Equinox gym chain purchased SoulCycle in 2011. Will there now be SoulCycle classes at Equinox locations?
Yes, we entered into a strategic partnership with Equinox, but we are continuing to operate as a separate, stand-alone company. Equinox purchased a majority share in our company. They are helping us expand, which is really exciting. We expect to have about 55 studios by the end of 2015.
 
Now that you are a wildly successful entrepreneur, what advice can you give to those people just starting out in business?
Trust your gut. It will always tell you the truth. Marry intellect with gut and you will get there. I also recommend breaking things down. It can be easy to get overwhelmed; just break things down into small pieces and you will be able to accomplish anything.
Read more articles on building an empire.
Photo: Courtesy SoulCycle