The key to a successful business is a clear financial road map, and the best way to determine where you're headed is to start a budget for your business. When you start a budget, it highlights where all your hard-earned money goes, allowing you to make necessary adjustments and anticipate future expenses.
Take the following five steps to start a budget for your business:
1. Set a budget time frame. Before you start a budget for your business, decide what time span you want to cover. Most budgets encompass 12 to 24 months of business operation, with 12 months being the most common. Whichever format you decide on, break your budget into months and leave space for estimated and actual totals, so you can fill in the budget on a monthly basis as the year progresses.
The budget can be done on paper or with one of the many budget software programs on the market.
2. Calculate projected sales and revenue. The first piece of your budget is your planned sales and revenue, which, for budgetary purposes, is your income. If you are already in business, get this amount from past sales figures. For instance, if you've been in business for eight months, use your sales totals to calculate your projected sales and revenue for the whole year.
If you're a new business yet to generate revenue, estimate your income by researching how much similar companies earn monthly and yearly.
Once you have your projected sales and revenue totals, reduce them by 25 percent in order to be conservative, which is especially important during recessionary times.
3. Estimate operating expenses. Next, determine the total cost of operating your business and producing and delivering your services and products to your customers. Add up all your fixed expenses that don't tend to change from month to month, such as salaries and wages, rent, utilities, insurance and taxes. Then add in variable expenses, which often change monthly, such as shipping and packaging costs, sales commissions, inventory, postage, travel, marketing and advertising and the costs of producing or purchasing products.
Once you're done adding up your operating costs, be conservative and increase them by 25 percent in order to anticipate unexpected expenses that generally arise.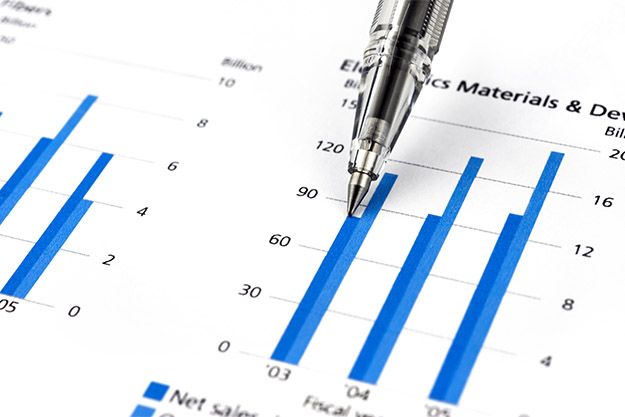 4. Figure out your gross profit margin. You can begin calculating your profit margin after one month of business. This step determines the amount of money left from revenues once expenses are met. To determine your profit margin, subtract your operating expense total from your actual sales and revenue total.
Keep in mind that your profit margin will naturally fluctuate from month to month, as some months you'll have more profit than expenses and vice versa. With time, your aggregated profit margin gives you a good indication of the financial health of your company. If your business consistently spends more than it makes, for instance, this indicates a need for cutting expenses or generating funding. And if your business shows a profit, this gives you a chance to earmark funds for savings and future expenses.
5. Update and review your budget regularly. As a barometer for your business, a budget is an especially useful tool, providing you take advantage of it. This financial report gives you a bird's eye view of exactly how well you're doing with sales and if you're consistently finishing months with a profit, loss or breaking even. This true snapshot of your business finances alerts you when business is slowing down and you need to cut expenses or make changes in operations. Your budget also indicates when business is increasing and it's time to add inventory and start hiring.
Calculate your gross profit margin at the end of each month, and annually, to get a clear view of the financial health of your business. Use your annual budget to create projections for the following year's budget.
Now that you know how to start a budget for your business, it's time to get out your calculator and start planning.
Read more articles and see exclusive videos in our special section on Managing Your Money.
A freelancer since 1985, Julie Bawden-Davis has written for many publications, including Entrepreneur, Better Homes & Gardens and Family Circle.
Photos: Thinkstock