A lot of entrepreneurs claim to be disrupters these days, but when a company manages to convince 25 percent of an industry to do things its way, the boast becomes a bit more credible. Austin Allison, co-founder of Cincinnati-based dotloop, has done just that through a platform where all parties involved in real estate transactions may view and collaborate on documents online. His inspiration? "About 15 minutes into my first real estate transaction, I learned how broken, fragmented and antiquated the industry was," Allison says.
A Young Agent Rebels
Allison, 27, bought his first house at age 17 and sold real estate as a licensed agent throughout college. "I loved using Amazon, eBay and other online services, and I couldn't understand why real estate was so reliant upon PDFs, paper and faxes," he says. "It felt like real estate was the cash-only bookstore and the rest of the world was on the Amazon model."

He found solutions that partially solved the problem, such as e-signatures and file sharing software, but the fundamental sticking point remained: Every time a buyer, seller, broker or agent wanted to change something in a contract, yet another set of documents had to be fed into a fax machine. "It was unacceptable," Allison says. And yet, the industry had operated that way very nicely for decades.
It wasn't until 2009, when Allison was in his first year at the University of Cincinnati College of Law, that he began to see a shift in the expectations of buyers and sellers in the real estate market. Zillow and Trulia were changing the house-hunting experience, but the transaction process was still in the dark ages. "These other online solutions were starting to shape and influence the way we expect to work with other people," he says. Also, brick-and-mortar real estate offices were closing and agents were becoming more independent and working from their mobile devices. Convinced that the timing was right, he decided to drop out of law school, put together a business plan and find a tech partner who could help him bring his idea to life.

RELATED: Justin Yoshimura of 500friends: 3 Secrets to Hiring Top Talent
A National Launch
"The real estate industry is big and fragmented," Allison says. "Historically, no one has been able to innovate on a national scale."

He needed technical help to break the mold, so he teamed up with Matt Vorst, now 36, to build an enterprise software solution in mid-2009. "He quit his job, and I quit law school and depleted my savings and home equity," he says. After months of bootstrapping, they raised angel capital from a group of local Cincinnati angels and advisors.

By November, they were ready to go to market with software that allowed sellers and buyers to create online "loops" that housed all the key documents required for a real estate transaction. The involved parties could then be invited to join the loop, where they could make changes, approve and sign documents online.
Allison and Vorst set their sites on a national market right out of the gate, eschewing small local real estate offices for big firms with national reach. One of dotloop's first clients was Keller Williams Realty, a real estate franchise company with approximately 80,000 agents. "They put us in every major city in North America in six months," Allison says.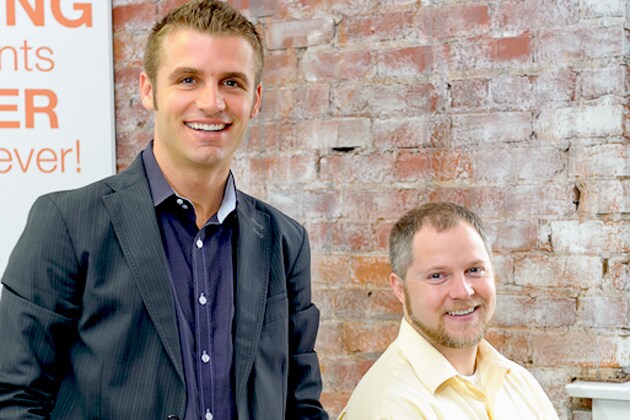 RELATED: Game Changers—Poppydrops Elevates Temporary Tatoos to an Artform
Over-Investing in Customer Service
It wasn't as easy as Allison makes it sound. "It was indeed quite messy and still is from time to time," he says.

Consider that most real estate agents, while affiliated with a large company, are independent contractors. A company like Keller Williams or ReMax (another dotloop client) pays for a dotloop subscription and offers it to agents but can't compel them to use it. The biggest challenge: early adopters embraced the new system but then had trouble convincing others to join them in the "loop." The average age of an agent, says Allison, is 57, so there was a bit of generational resistance to making the shift.
"We had to show them that we were human," says Allison. That meant deploying customer service reps into the field to train agents and brokers as they made the transition. "We'd also call people on behalf of our agents and help them understand why it was important to join," says Allison. Agents, he says, initially subscribe for free and, over time, pay to upgrade the service.
A Big Footprint
Allison says that dotloop currently has 400,000 subscribers in the U.S. and Canada, representing approximately 25 percent of all agents. About $7 million in Series A capital from Trinity Ventures, raised last spring, is helping the company further expand its reach; usage is growing at 20 percent per month. Allison is predicting revenues of a whopping $15 million to $20 million this year, doubling last year's numbers.

Allison hints that dotloop, which now exclusively targets the real estate industry, could eventually have broader market appeal. But for now, he says, "our biggest competition is the status quo."
 Read more articles on growing your startup.

Photos: Courtesy of dotloop