Lately, there's a surfeit of food startups that want to deliver to you, cook for you and shop for you—all in the service of making meal planning a little easier, less time consuming and healthier. To support the idea that this trend has some staying power, consider that last spring there was a "Food Hackathon" held in San Francisco, where food-related startups demoed their products and competed for prizes. And according to CB Insights, venture capitalists invested almost $350 million in food tech companies last year.
Blue Apron, an ingredient and recipe delivery service based in Brooklyn, wants in on the action. But watch this foodie startup carefully, as this is a company that will live or die not by the food it delivers but by the complex logistics required to fulfill the company's mission. Co-founders Matt Salzberg, Ilia Papas and Matthew Wadiak have made some significant progress cracking that code in a short period of time—less than a year after launching, they deliver more than 50,000 meals a month to subscribers in approximately 50 percent of the U.S. Here are their keys to success:
Assemble a great team. Like so many startups, this idea was born of its co-founders' personal needs. "We were busy working a lot, wanted to cook at home, but it was hard because there was so much prep work involved," says Salzberg, who was a venture capitalist at Bessemer Venture Partners. A year ago, he was brainstorming with Papas, who has a strong tech background, and Wadiak, a chef, and the three came up with the idea for Blue Apron, a once-a-week subscription service that delivers recipes and just the right amount of raw ingredients needed to cook three meals for $9.99 per person per meal. The name of the company comes from a French culinary tradition: chefs in training wear blue aprons.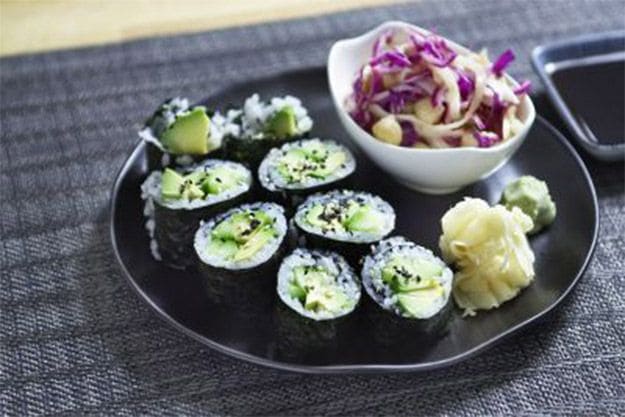 Cultivate a dependable partner network. The company's first challenge was to find reliable partners to supply ingredients. "We went out and researched the landscape and approached growers, family-run bakeries, pasta makers and farms," Salzberg says. Recipes are created in Blue Apron's test kitchen every week, according to what is fresh and available in the marketplace. The company has three employees who do nothing but cultivate relationships with suppliers. There are now 20 suppliers, and Blue Apron will seek out more as the company grows, with the intention of sourcing ingredients as geographically close to subscribers as possible.
Get the logistics down. "If we're missing just one ingredient, we can't make that recipe," Salzberg says. Yes, there have occasionally been emergency substitutions, such as when the company simply couldn't get enough yuzu (an exotic citrus), and variegated pink lemon had to pinch hit in a fancy cod recipe. But typically, there's not a lot of room for logistical failures. The company posts the upcoming week's recipes on its website, so if customers don't get what they're expecting, Blue Apron has to eat crow.
To keep things moving smoothly, the company built a custom internal scheduling system that keeps track of production, and a custom CRM system that manages customer accounts. "A lot of e-commerce companies outsource logistics, but because what we do deals with perishable food items, we're unable to do that," Salzberg says. "We manage everything ourselves and have a warehouse in Williamsburg." He's planning an additional two or three distribution centers as the company expands.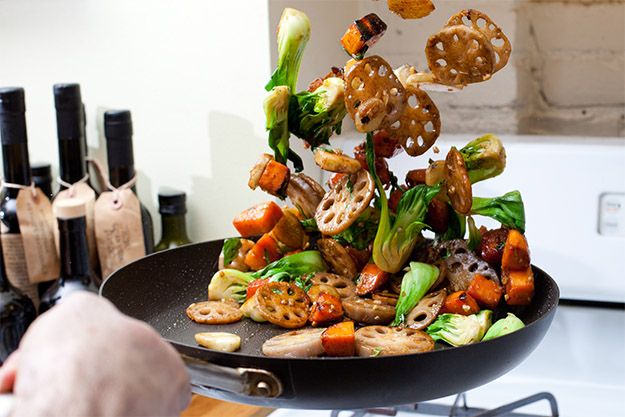 Leverage word of mouth. Blue Apron benefits from the fondness that folks seem to have these days for posting pictures of their food. "Social media is huge for us," Salzberg says. "People are constantly posting our recipes on Facebook, Twitter, Instagram and Pinterest." It also helps that the company is generous with its recipes. You don't have to be a subscriber to the service to get regular emails with full recipes of the company's fare, like stuffed squash with Caesar chicory salad or glazed mini pork meatballs and snow peas.
With $3 million in Series A funding from Bessemer, First Round Capital and David Tisch, among others, Salzberg and his partners are aiming to expand Blue Apron's reach nationally, with a goal to reach 100,000 customers within the coming months. While the company currently offers a vegetarian option, Salzberg says that in the future, "we'll be offering different kinds of meals according to dietary restrictions." Can gluten-free and non-GMO be far behind?
For Blue Apron to scale, however, it will have to rely heavily on its ability to leverage and expand its existing infrastructure and supplier network. While there are competitors, such as Plated and Chefday, scrambling for market share in this space, Salzberg thinks that Blue Apron has a leg up. "To do this cost-effectively in a scalable way nationally is extremely difficult," he says. "That's the value we bring to people—we can do it."
Read more articles on how to grow a business.
Photos: Courtesy of Blue Apron