This may be the season when most businesses think about giving back to their communities, but for Scot and Jacqueline Tatelman, co-owners of STATE Bags, giving back isn't a seasonal consideration. It's a business model.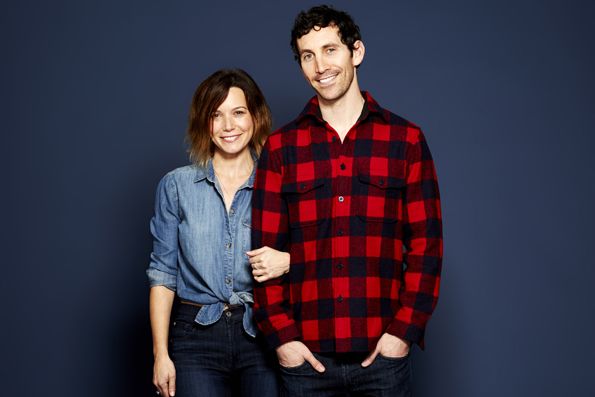 Like Toms, the godfather of the "buy one, give one" charitable model, STATE Bags hand-delivers a backpack to an American kid in need for every STATE backpack purchased. Scot recently described their company to OPEN Forum as a "a for-profit company with a nonprofit pedigree."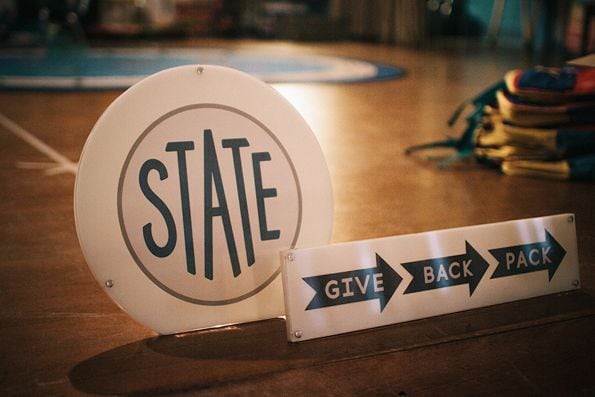 STATE Bags' GiveBackPack program has provided backpacks to students from Boston to Florida as well as in its own hometown, New York City.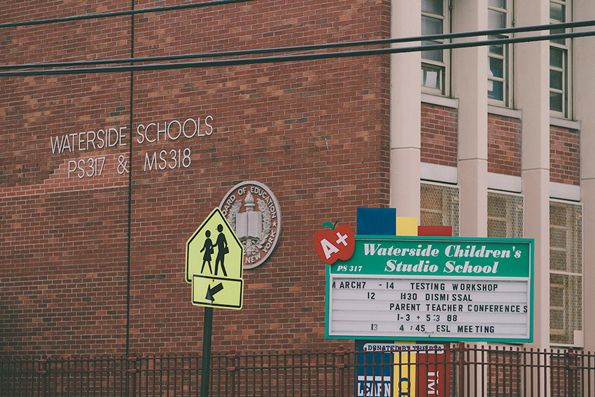 Recently, STATE Bags delivered backpacks to the students of PS 317 in Rockaway, New York, a neighborhood hit hard by Hurricane Sandy.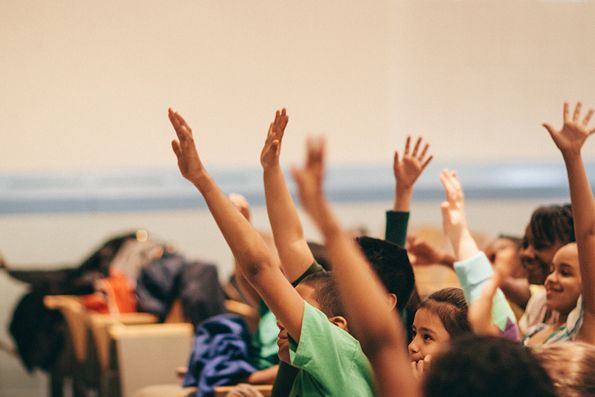 With each backpack delivery, STATE Bags' goal is to do more than give children backpacks: It hopes to leave kids with a renewed spirit and belief in themselves.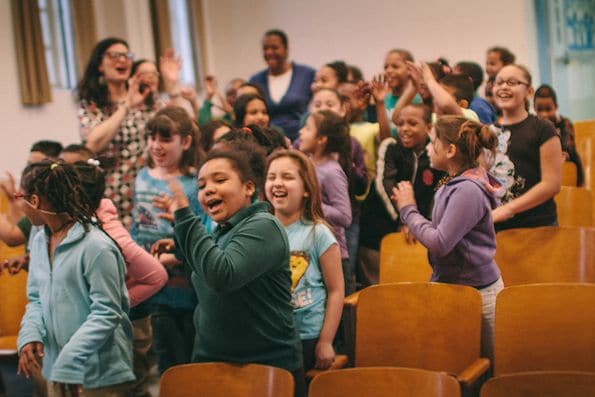 Many of the kids who received STATE bags lost their homes and their possessions in fires and flood during Hurricane Sandy.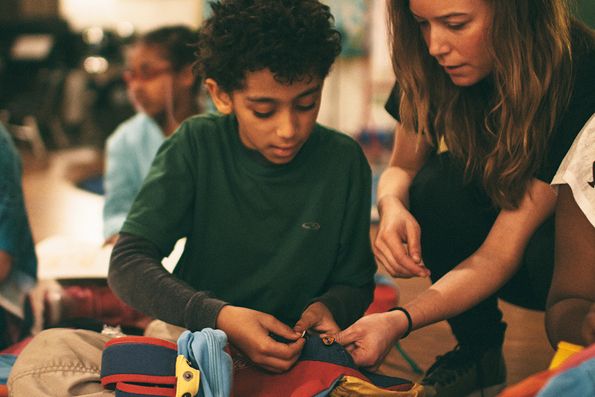 Along with new bags, the kids also get "Value Badges," to encourage them to make a positive impact on themselves and the world. The six Badges represent the core values STATE was founded upon: acceptance, leadership, knowledge, conservation, courage and health.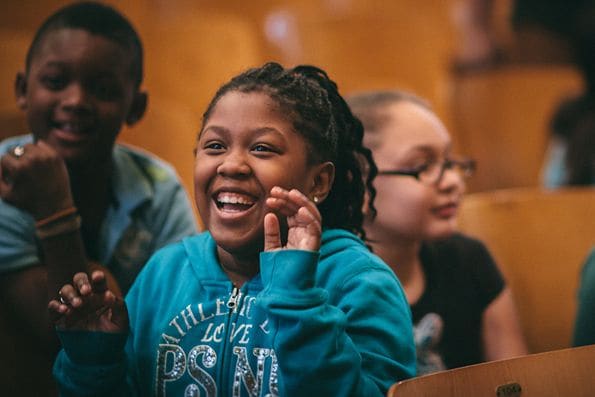 "It's important for them to learn community service and to do right by others," said principal Dana Gerendasi. "If you get something, you should give something in return."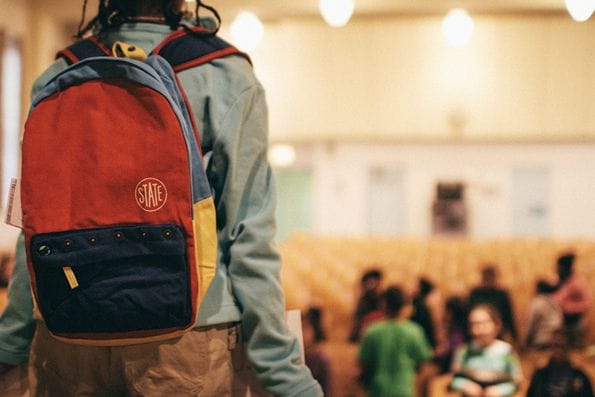 "I learned that we should respect each other," one student said of the day's event.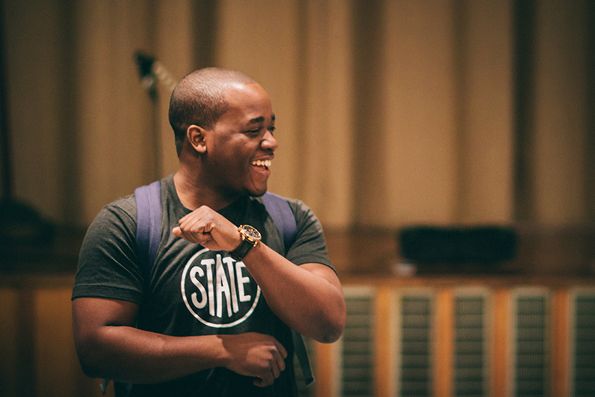 The bags are hand-delivered by STATE PackMen, who lead rallies to inspire the kids.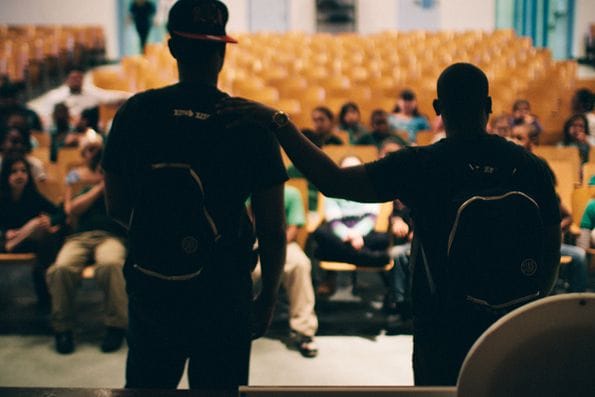 The STATE PackMen are experienced child development specialists, with an energetic and unique performance style.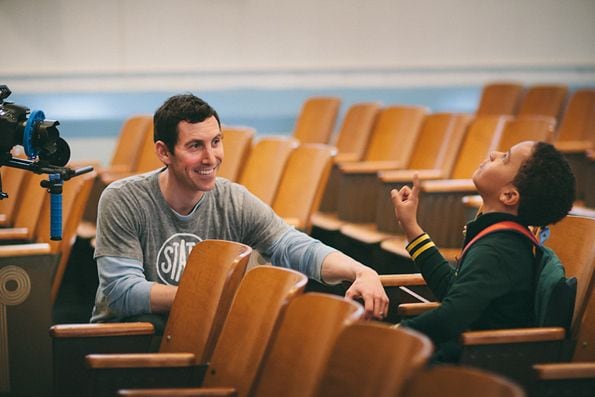 "To buy a bag and feel [like] that made a difference in the life of a child [is] an incredibly powerful experience, and a sentiment that's been voiced by so many of our customers," Scot told OPEN Forum.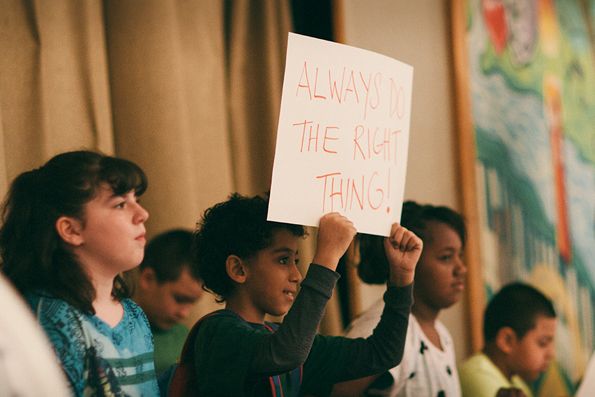 The next STATE bag drop is planned for early December, at a school in Brooklyn, where STATE Bags will deliver approximately 200 backpacks. The goal of these bag drops is, as STATE Bags puts it, to "propel [the kids] to be agents of change in their communities and beyond."
Photos: Courtesy Christine Hahn, Veanne Tsui