When Jack Weiss opened Coco Pazzo in Chicago in 1992, his customers weren't quite sure how to respond. The fine dining Italian restaurant, which was originally owned by a restaurant group in New York, served seafood flown in from the Mediterranean, along with meats and cheeses and special pastas from Italy. The chef used a wood-fired oven and simple seasonings, like sage, rosemary and thyme. Portions were the size you'd find in Europe. In those days, when "Italian" restaurant implied giant bowls of spaghetti and meatballs served with garlic bread, diners were surprised by the Tuscan concept.
"People really didn't know what to make of it when we opened," says Jack. "We had a normal-sized bowl of pasta and we were charging $12 for it 25 years ago. And not only were they disappointed with the size of the serving, with the price of it, they had a hard time relating to it," he says.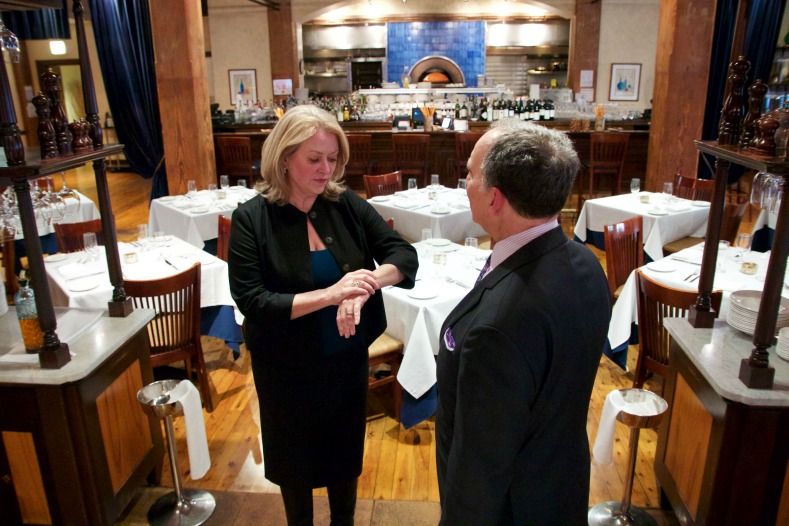 Tamra and Jack Weiss prepare for Coco Pazzo's dinner rush.
Taking it a step further, Jack's now-wife, Tamra (she was a sales rep for a wine distributor when they met), put together a wine list of all Italian wines that complemented the food. "There was a lot of flack about that at the time," Tamra recalls. "Because people would come in and they'd be like, 'Oh my gosh, I can't believe you don't have any California wines,'" she says.
But they remained dedicated to the concept, and food critics loved it. Not long after the opening, the Chicago Tribune published a story with the headline, "You'd be Crazy to Miss Out on Imaginative Coco Pazzo." In time, the place developed a devoted following from politicians, local celebrities, the business community and gourmands, establishing a reputation that lives on nearly 25 years later.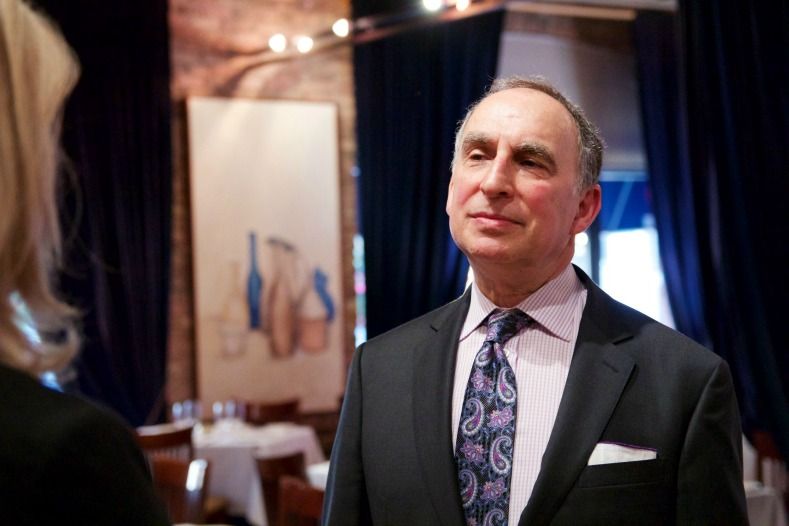 Jack Weiss, along with a small group of investors, bought Coco Pazzo from a New York-based restaurant group in 2004.
In 1995, Jack found another space available in one of Chicago's stylish Magnificent Mile, with that same New-York based group, opened a casual Tuscan restaurant called Coco Pazzo Café. Nine years later, having success at both businesses, he decided it was time to break away from the restaurant group and go off on his own. He assembled a small group of investors and they bought the restaurants from the group. Today, he serves as president of Coco Pazzo restaurants. "Chicago and New York were two such different markets that it was a great opportunity to independently groom and grow the Chicago restaurants while exercising an entrepreneurial spirit toward our future growth," says Jack.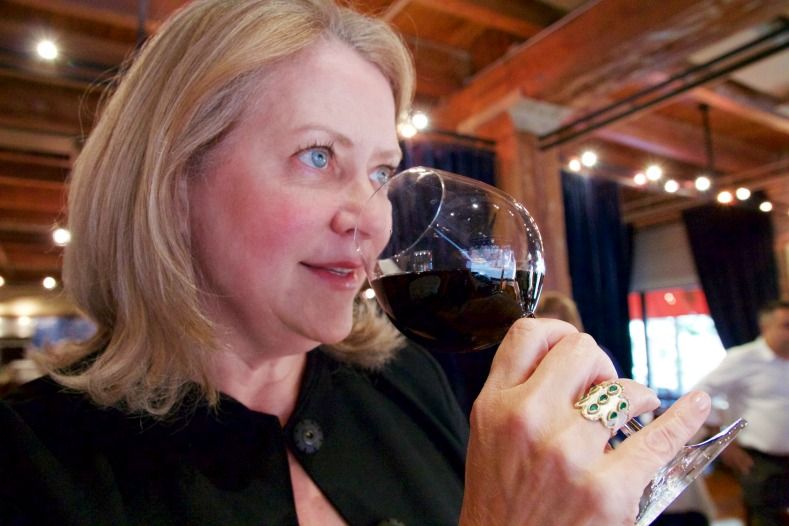 Tamra Weiss, Coco Pazzo's wine director, maintains an all-Italian wine list for the restaurant.
In 2013, Jack found another available space near that same shopping district and with the help of those investors opened Tre Soldi, a Roman-style trattoria and pizzeria. While he's not currently working on a new restaurant concept, Jack says he's open to growing the Coco Pazzo brand if the right opportunity comes along. But he adds that real estate prices are rising, and that could pose an obstacle around future growth. "The rents are getting absurd," he says.
If you don't have people who are satisfied and who come and have a nice dining experience, nothing else really matters.
–Jack Weiss, president, Coco Pazzo
Jack says he has about 150 employees, whom he usually finds through referrals and at local colleges. "They're people who are really, really great kids and they're motivated, they're appreciative, they're dependable and they make a commitment for a certain period of time," he says. While managing a large staff can be challenging, he's learned that by finding a good general manager or managing partner at each location is key. "You know they're going to take ownership and really be there and take much more of an interest," he says.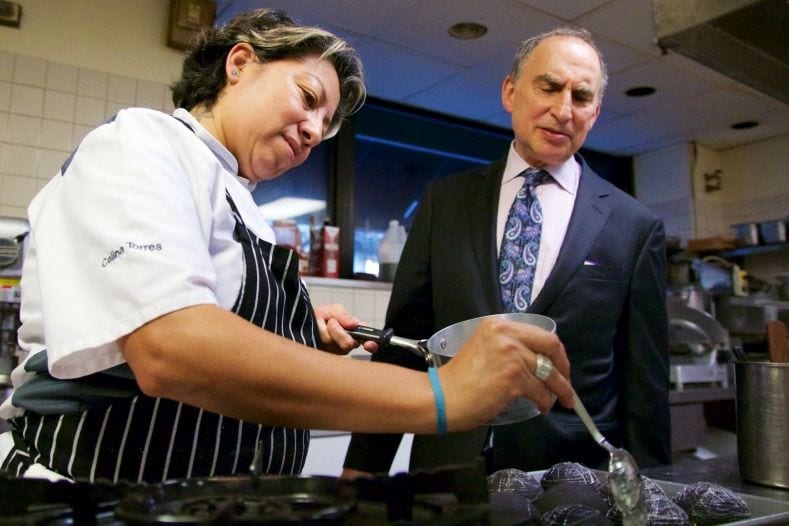 Weiss with pastry chef Celina Torres
It also helps that Tamra oversees the wine program. While Jack spends long days at the restaurants, his wife works on- and off-site, meeting with wine purveyors and managing and training a team of servers to recommend wines that go with the food. She continues to maintain an all-Italian wine list (with the exception of Champagne) with more than 300 selections. Tamra says the job works well for her because she gets to act autonomously within the company. "It's my department and Jack doesn't get involved in that department, and that department performs really well so he doesn't have to get involved in that department," she says. "It's my project so it's almost like a business inside of a business, the way I see it. I take a lot of pride in making my piece of the business work."
Line cook Gumaro Rivera prepares one of Coco Pazzo's dishes.
Jack agrees that their styles complement one another, and says they've figured out how to run the restaurants together, but separately. "We work very independently. We could never work in the same office for any period of time. And I have total respect and appreciation for what Tamra does and we get a lot of compliments," he says.
Above all, the couple says that making guests feel special is one of the most important ingredients to a successful business. When Jack's working, he spends a lot of time on the floor of the restaurant, chatting with customers and supporting his staff. He says he never goes into his office when meals are being served, because the customer interaction is too important. "If you don't have people who are satisfied and who come and have a nice dining experience, nothing else really matters," he says.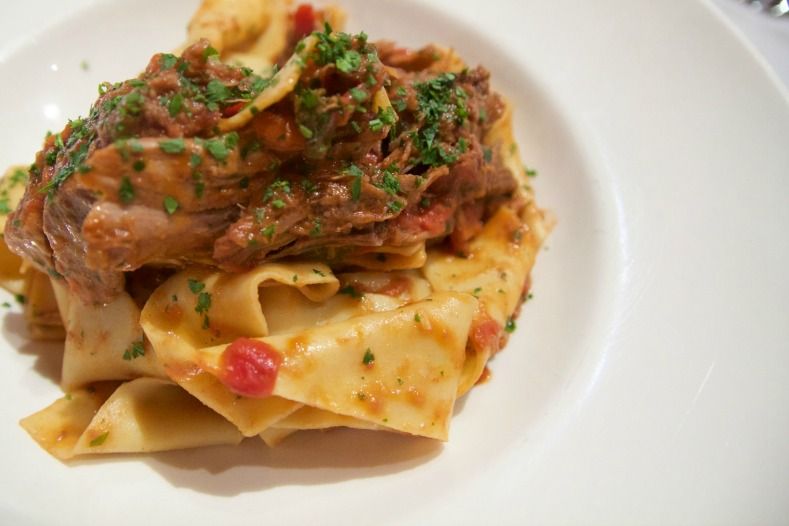 Coco Pazzo's pappardelle cinghiale (house-made wide noodles with wild boar ragu)
"I think people like to go where they're known and where they feel welcome and people are happy that they're there," adds Tamra. "I think that goes a long way to getting people to feel comfortable to come back."
That method has worked for nearly 25 years. And this couple plans on staying the course for what's to come.
Photos: Lisa Lubin