For a while now, "disruption" has been the word du jour in the entrepreneurial world, and everyone is striving to be the chief disruptor.
But is that even possible? Are we innovating so quickly these days that one disruptive moment is immediately succeeded by another? Instead of creative disruption, are we engaged in creative destruction? And could that possibly be a good thing?
Steve Blank, a serial entrepreneur, academician and the spark behind the Lean Startup concept, believes this is the case. In a speech given in March to graduates of the ESADE Business School in Barcelona, Spain, Blank explained that the theory of creative destruction started with Joseph Schumpeter, an economist who taught at Harvard in the 1930s and '40s. Schumpeter, who's been credited with coining the word "entrepreneur," defined capitalism as "an evolutionary process where new industries and new companies continually emerge to knock out the old."
Fifty years later, Blank says, another Harvard professor, Clayton Christensen, developed the theory of disruptive innovation, which actually described how creative destruction worked: "Disruptive innovation leads to the creative destruction of businesses that once seemed preeminent and secure."
To illustrate this point, Blank asked the crowd at the speech in Barcelona to hold their phones in the air, and he noted the lack of Nokia phones on display. Then he pointed out that seven years ago, Nokia owned 50 percent of the handset market, and Apple owned 0 percent. And while Apple didn't actually ship its first iPhone until June 2007, it's managed to take a commanding lead of the smartphone market: Today, Nokia's global share of the smartphone market is just 5 percent.
"The industries we all grew up with that enjoyed decades of market dominance, such as newspapers, bookstores, video rentals and personal computers are being swept away," Blank notes. And the newer dominant industries, Blank says, "everything from the Internet, to electric cars, genomic sequencing, mobile apps and social media were pioneered by startups, not existing companies."
This resurgence of startups, fueled, Blank says, by the "roaring" comeback of venture capital investment in the past five years, means existing companies are confronting a tidal wave of competitors 100 times more than what they experienced 25 years ago. Despite that threat, Blanks says traditional firms "value efficiency over innovation," which stacks the deck against investment in long-term innovation. That viewpoint, however, opens the door for savvy entrepreneurs.
But are entrepreneurs capable of building truly innovative companies?
Learning to Innovate
"At its most basic," Blank explains, "innovation means to introduce something new. But in a business context, the meaning gets more nuanced." Blank says there are four types of innovation you can build in a business:
1. Individual initiative, which is centered around the concept that anyone in a company can suggest an idea and start a project.
2. Process improvement, which occurs when businesses strive to improve their current products, essentially those that are part of their core business.

3. Continuous innovation, which also involves building on your core strengths, but, Blank says, also requires that new elements be created.

4. Disruptive innovation, which, as Blank explains, is the innovation we associate with startups. "This type of innovation creates new products or new services that did not exist before," he says. "[These innovations] create new industries and destroy existing ones."
Blank says creating disruptive innovation, repeatedly, is what extraordinary companies, such as Apple (iPhone), Amazon (Kindle) and Toyota (Prius) do. But, he adds, companies like these act like startups, creating entirely new products and services.
And while bigger businesses have to strive to act like startups, entrepreneurs have the advantage of actually running a startup (startups are defined here as smaller companies still run by the founder). The problem, Blanks believes, arises when small companies scale and stop thinking like entrepreneurs. "When the goal is to scale," Blank explains, "businesses tend to put processes in place, and innovation dies a little bit."
Managing Growth Successfully
If you truly want to scale successfully—to go from three employees to 3,000—Blank advises that you learn to balance innovation and execution. But, he warns, you need to know that the odds of success are very low. "More than likely," he points out, "you're going to crater your business."
So you have to ask yourself if you're willing to bet it all and if you have the resources to undertake the financial risks. Consider whether there's real opportunity there, Blank says, and whether the opportunity is big enough to get a piece of the market.
Of course, there are ways to mitigate some of the risk involved with growth. When you're starting and running lean, Blank says, you have to guess who the customer and competition is and identify your channels. Otherwise, how will you know if your guesses are true? Blanks suggests entrepreneurs set up cheap experiments to test their key ideas. Yes, this is a process, but Blank says this process helps reduce risk and failure.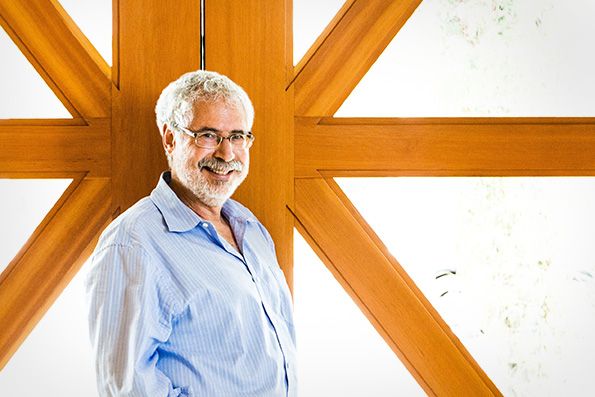 Blank says you have to assume most of your experiments will fail, but when they do succeed, you need to make sure you pivot. "[That] allows you to make substantial changes without cratering," he explains. Founders should think of themselves as chief innovation officers, Blank suggests. They need to run the business and look for new opportunities simultaneously. He also advises entrepreneurs to continually question themselves: Am I missing something? Can I be doing something better? Are people doing it differently? What are my competitors doing?
As the company founder, you're in charge and you need to instill the concept of disruptive innovation in your business culture, Blank says. The hardest part of this, he adds, is that innovation is chaotic, messy and uncertain. "Not everything will work out," he explains, "but failure in innovation is not cause for firing but for learning."
As the boss, your job is to create—and manage the chaos. And be optimistic. "A pessimist sees danger in every opportunity," Blank points out, "but an optimist sees opportunity in every danger."
Read more articles on leadership.
Photos: Thinkstock, Steve Blank