Browsing the Mouth Indie Spirits and Wine Gallery, an emporium of hard-to-find wine and spirits tucked away on a cobblestone street in Brooklyn's Dumbo neighborhood, is a heady experience—and that's before you've even sampled the goods. On a chilly winter afternoon, Mouth Foods co-founder Craig Kanarick was offering an informal guided tour of the indie wine and spirits landscape. He careened from one novelty to the next, from a whiskey made of quinoa to a spiced rum in a distinctive black bottle made in northern Minnesota—practically in Canada, he explains.
Kanarick wears his passion for food and spirits on his brightly colored sleeve, and his excitement grows as he talks. The rum, he continues, is inspired by the Nordic heritage of its founder and distiller, who modeled it on a traditional rum made in the Åland Islands between Sweden and Finland. "It makes a great eggnog," he exclaims.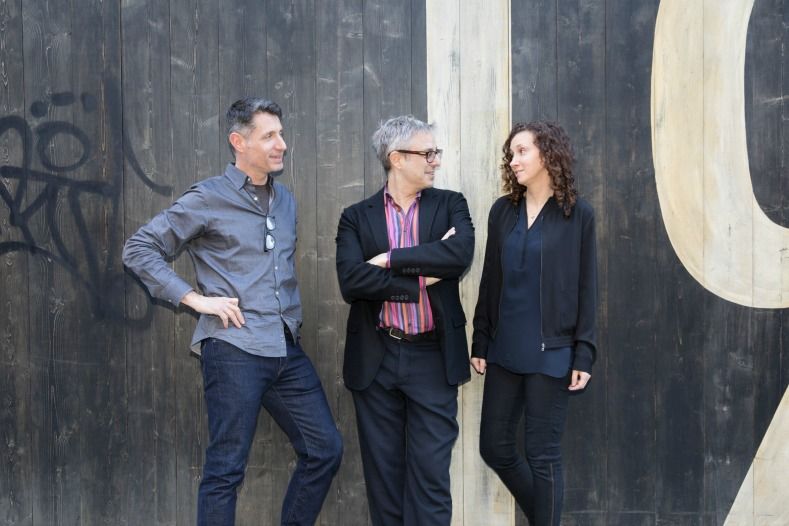 From left, Mouth co-founders Sam Murray, Craig Kanarick and Nancy Kruger Cohen
The passion is contagious—it's hard not to want to plunk down $41 for this unusual rum. And that's just what Kanarick and his co-founders, Nancy Kruger Cohen and Sam Murray, intend. At Mouth, a retail and online purveyor of independently produced, small-batch food and beverages, it's all about the story behind the product.
Forget celebrity chefs. "For us, it's about the craft and the skill of the maker," says Kanarick, the company's CEO. "That's what we're trying to celebrate."
Since it was founded in 2012, Mouth has been riding a wave of consumer interest in handcrafted, small-batch food. The idea was hatched when Kanarick, who in 1995 co-founded a successful web development firm called Razorfish, wondered aloud to his favorite Brooklyn butcher why he wasn't engaging in e-commerce. The butcher, holding a cleaver and covered in blood, replied, "Look at me. You think I'm going to build a website?"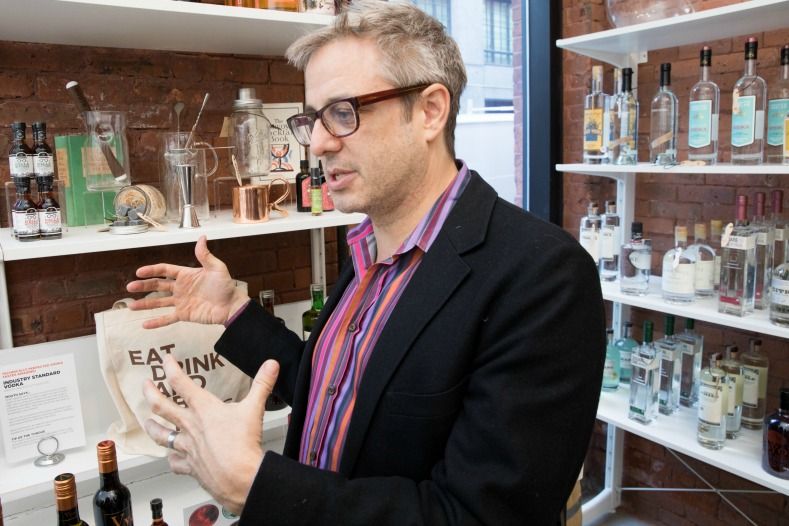 Kanarick, co-founder and CEO, envisioned Mouth as the food version of an indie record store.
At the time, there were many independent artisans and producers who were selling locally, but few had any sort of national presence. So with Kruger Cohen and Murray, Kanarick founded Mouth Foods. The idea was to expand the market for the growing ranks of indie producers by creating an online marketplace that would sell their goods—the food version of an indie record store, as Kanarick puts it.
"We consider ourselves editors," says Kruger Cohen, Mouth's chief creative officer. "We taste things so you don't have to."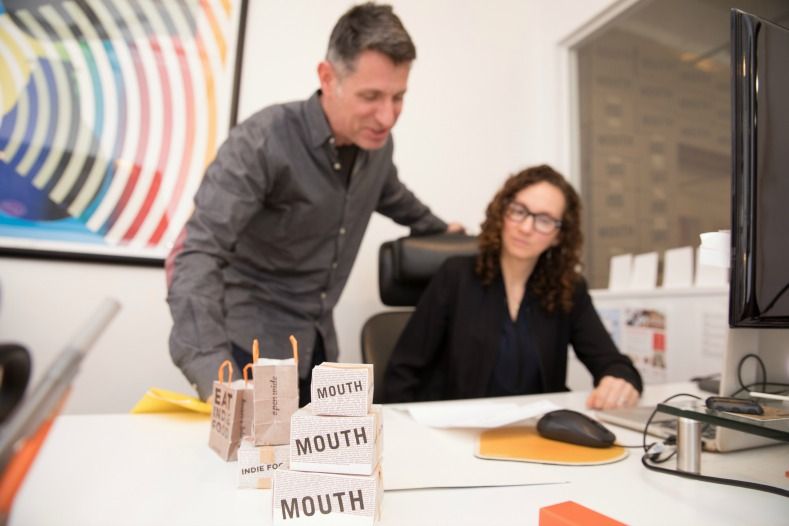 Murray and Cohen in Mouth's Brooklyn headquarters
The trio rented an office in Dumbo where they worked elbow to elbow, packing orders in the tiny space. Since they couldn't afford to order custom boxes, they burned the Mouth logo onto each box with a branding iron—not exactly a cost-effective practice.
From the start, the trio did things their own way, bucking the conventional wisdom. They were advised not to take inventory, for example, and told that their site would only work if they sold at deeply discounted prices. "We took the other path, and that scared us," says Murray.
We're building a company that is helping other entrepreneurs. That's an important part of this.
—Craig Kanarick, CEO, Mouth
Their instinct proved right. The site has caught on, especially with women in their 20s or 30s, although the broader target, as Kanarick says—only partly tongue in cheek—is "people with mouths."
During their first holiday season, Mouth averaged about six orders a day—during their most recent holiday season, they had more than 2,000 orders a day. Today, Mouth carries nearly 1,000 items ranging from candy and spirits to jerky and jams from hundreds of producers across the country, which are stored and packed in a 6,500-square-foot warehouse across the street from their office, which has also expanded to accommodate up to 30 employees during the peak holiday season. And they've raised a total of $9 million to date from venture investors.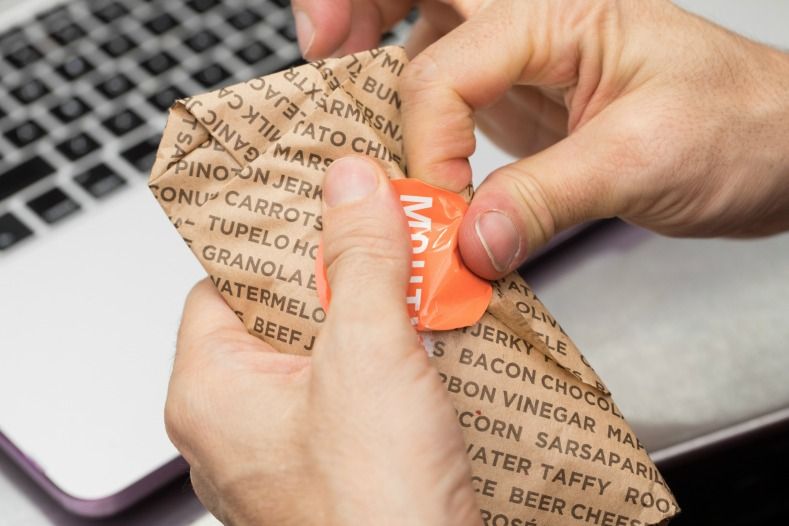 Each product shipped by Mouth is individually wrapped and includes a handwritten note.
When they started, they canvassed the country, calling on small indie food makers and persuading them to join their marketplace. Now, says Murray, "when we go to trade shows, people chase us down."
The growth hasn't always been smooth. When an early article in the media raved about a bacon caramel corn product carried by Mouth, they were flooded with orders. When the producer said she was overwhelmed, they sent two staffers to help her fill 500 bags of popcorn.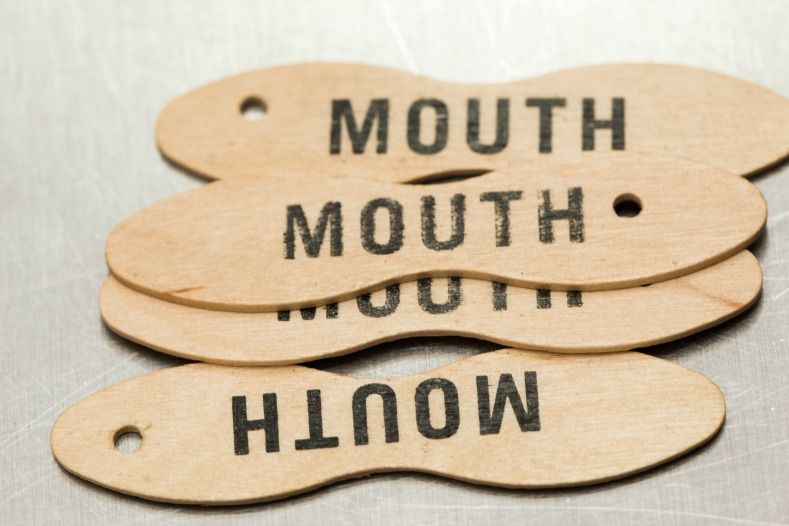 During the 2016 holiday season, Mouth fielded more than 2,000 orders a day.
That spirit of partnership is central to Mouth and its founders, who all hail from entrepreneurial backgrounds. "We're building a company that is helping other entrepreneurs," says Kanarick. "That's an important part of this."
Mouth acts as a value-added sales channel that allows small makers to focus on what they do best. From their vantage point, the Mouth team also helps small food makers improve their business—for example, suggesting packaging improvements that will help the product stand out or make for easier shipping.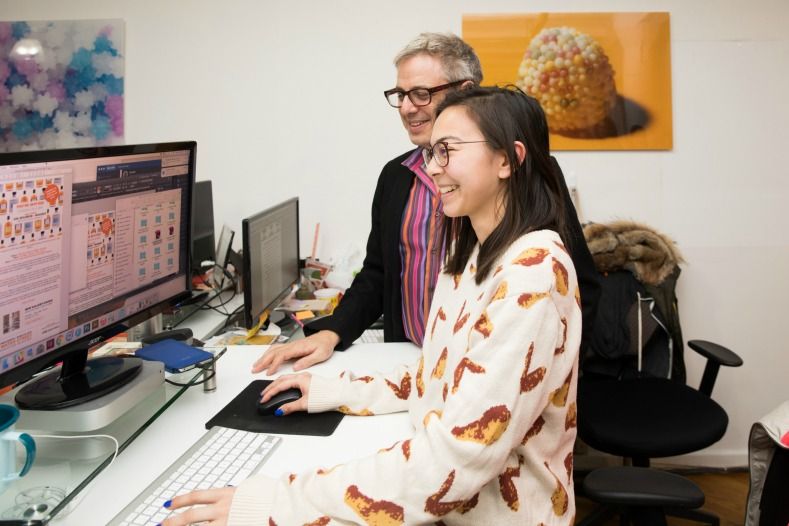 Kanarick speaks with graphic designer Jenny Acosta.
Mouth's ambition is to be the next great national specialty food brand. But as the specialty food field gets more crowded, Mouth needs to stand out as well. That means delivering not just delicious products but a great experience. So the team pays attention to details, such as packaging. You won't find fusty wicker baskets wrapped in cellophane. Every product sold by Mouth is individually wrapped and placed in a paper or cloth shopping bag emblazoned with "EAT INDIE FOOD." They even do handwritten notes. "We're trying to put as much craft into our experience as our vendors put into their products," says Murray.
To fuel their growth, they've added a line of private label candy bars—high-quality versions of nostalgic favorites. And in the spring of 2014, they opened the Indie Spirits and Wine Gallery, their first and, to date, only physical retail space. The company is also forging partnerships, such as one with a hotel chain to provide a curated selection of products.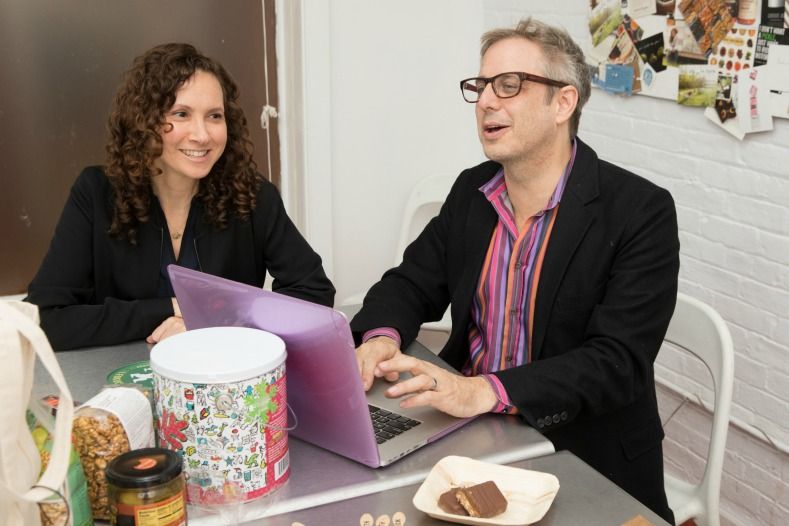 In the future, Kanarick and his team hope to move to a larger warehouse location and expand into refrigerated and frozen foods.
Next, they'd like to expand into refrigerated and frozen foods, although that will take more capital. There may be more private label products, too. And they're planning a move to a new warehouse location that will triple their capacity. The economies of scale will allow them to pass along savings to customers, perhaps offering free shipping.
And, in keeping with the spirit of partnership, the Mouth team wants to provide more services for their indie producers, such as helping them get the right technical expertise.
Now that would be a good story to tell.
Photos: Christopher Lane