On August 28, 1965, with $1,000 borrowed from a family friend named Dr. Peter Buck, 17-year-old Fred DeLuca opened Pete's Submarines, a sandwich shop in Bridgeport, Connecticut.
On August 22, 2013, Subway, the franchise chain still owned by Fred DeLuca and Dr. Buck, opened its 40,000th location in a convenience store in the United Kingdom. (In the month since then, another 311 Subways have opened.)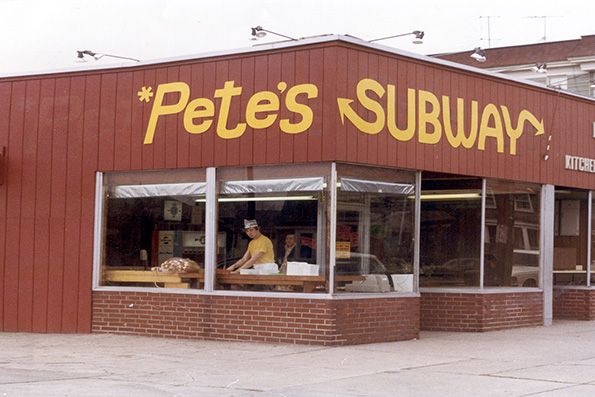 That's an amazing accomplishment by anyone's measure. So what's the secret to DeLuca's success? Here are nine lessons all small-business owners can learn from Subway.
1. Focus and set goals.
When the first store opened, another local chain had 32 stores, so DeLuca set a goal to reach that number of units in 10 years. Nine years later, DeLuca had 16 units and soon realized "the most efficient way to meet that goal was to get other people involved," says Don Fertman, Subway's chief development officer. That's when the company started franchising.
Fertman, who joined the chain in 1981 as a "PR guy," recalls his first field meeting at the company in 1981 when Subway had 166 stores. "Fred announced the goal of having 5,000 stores by 1994," he says. "We thought he was nuts; we hadn't hit 200 yet. But we were thinking logically, and he was thinking passionately." Subway actually hit that 5,000 unit goal ahead of schedule in 1990.
I first met DeLuca in the mid-1980s when I was the editor of Entrepreneur magazine. He told me then his goal was to grow the chain by at least 1,000 units a year, which Subway has done every year since 1987.
Subway's focus was not about getting caught up in the race—for years it trailed McDonald's as the world's largest franchise; it was more about achieving its goals. Going forward, Subway's goal is to have 45,000 units by 2015, reach 50,000 by 2017, and possibly 100,000 by 2030. Fertman says, "Someday a company is going to have 100,000 stores. Why not us?"
2. Listen to your customers.
Almost everyone is familiar with Jared, the Ohio man who lost 245 pounds devising his own Subway diet. After reading about Jared's success in a magazine article, the company featured him in an ad, and customers went nuts. Jared is still a Subway spokesperson.
When Subway opens in a new international market, the stores always feature the "core menu." After all, as Fertman says, "Our BMT sandwich made us famous." But they listen to local customer demands as well, varying the menu to suit regional and cultural tastes.
3. Go with your gut.
DeLuca is still driven by the same passion and faith he had when he boldly announced his 5,000 store goal. Those factors enabled him to grow, despite losing money at the start. DeLuca once admitted to me that he didn't know what he was doing until he opened his fifth location. "Early on I thought it might be possible to survive as a business," he said. "And for the first three years I didn't know enough not to survive. I opened my second store because I thought it would help decrease my losses from the first store and create the appearance of success."
4. Stand by your word.
When Buck gave that $1,000 to DeLuca, they both thought the business would be a way for DeLuca to earn the tuition money he needed to go to medical school. They shook on the deal to start the restaurant, and to this day there's no signed contract.
5. Be true to your brand.
When you're growing the most successful franchise company in the world, it would be easy to stray from your original mission. But Fertman says since the early days when they defined themselves as a "sandwich shop," the company has "done our best to stay true to our concept."
"It has not always been easy," Fertman continues, citing growing competition and emerging categories of food. "We've been tempted to try new things, but when we've strayed, we quickly realized we were off the path. [Our goal still is] to make the best sandwich possible by offering the customer what they want, healthy or indulgent."
For example, when Subway started serving breakfast, there was some grumbling throughout the system. But "[we] stayed true to our concept—offering fresh, custom-made food with lots of options." Breakfast now accounts for 10 percent (and growing) of the chain's sales.
6. Think globally.
Subway opened its first international location in Bahrain in 1984. And while it's still expanding in America, the bulk of the growth in the past two years has been outside the U.S., primarily in Latin America. Fertman says there's "massive opportunity" for growth in Europe and Asia, and the company boasts outlets in 102 countries.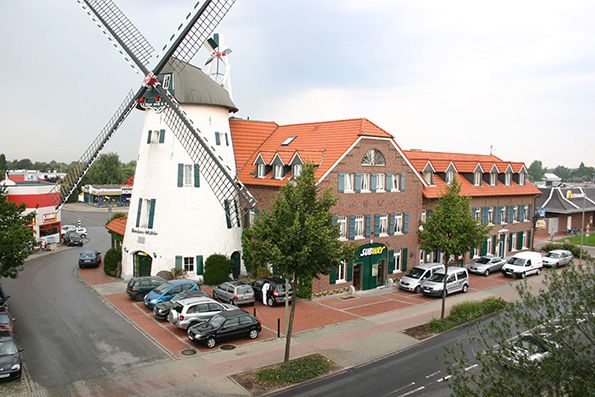 7. Pay it forward.
International growth is one of the reasons Subway launched the Subway Global Challenge earlier this year. Conceived by Jennifer Kushell, the founder of YSN Media, the Challenge was a way to "engage young, entrepreneurially minded students, offering them a chance to build virtual Subway stores, and stimulating the desire to do it in real life," Fertman explains. Subway flew the winners to the U.S., where they got the opportunity to meet and learn from Subway corporate personnel.
Fertman also notes with second and third generations of "kids who grew up in the business" now becoming franchisees, the Global Challenge is a "great way to keep the chain going."
8. It's not all about you. 
YSN Media's Kushell, who first met DeLuca when she was a teen accompanying her dad to franchise conventions, recounts some of the lessons working with DeLuca has taught her: "I've learned that one business can help build and grow other companies, even industries. But if your business is not strong, stable and cash flow positive, none of those opportunities are sustainable."
She continues: "Fred's taught me not to forget the fundamentals, and that while growth may be a slow process, if you constantly push to make progress, you can get where you want to be. He's taught me to slow down, look closer, dive deeper, constantly strive for efficiency and continuously set goals."
9. Think big.
Fertman says his 32 years of working with DeLuca have shown him that achieving your dreams can be a simple process: "State your goal, make a commitment to it, recruit people with passion, treat them like family and believe in your brand. Fred's taught me," he says, "to think big because the possibilities are truly endless."
Read more articles on Subway.
Photos: Courtesy Subway