Who in their right mind would start a company in a market segment dominated by a highly respected, well-resourced industry giant like Lego? The short answer: two young guys who didn't know any better. Chris and Will Haughey, brothers who had traveled extensively and were compelled to tackle the herculean task of alleviating poverty through commerce and job creation, started their toy company, Tegu, six years ago.
Situated just outside the Honduran capital, Tegucigalpa (commonly known as Tegu), the company makes beautifully simple and richly colored building block sets with embedded magnets. "We wanted to use natural resources and turn them into a value added product for export and create jobs," says Will, who runs the company's sales operation out of Darien, Connecticut, while Chris, a Stanford engineering graduate, oversees the manufacturing facility in Honduras. Starting any company is tough, but pitting yourself against big competitors while also committing to a social mission is particularly challenging. Here's how they did it.
Forget Fads
The company has come a long way since 2009, when the brothers, then 26 and 27, quit high-paying jobs in finance and management consulting to pursue their dream. With their own savings and $1.5 million in seed funding from friends and family, they spent a year on R&D and prototyping, using principles pioneered at the iconic product design company, IDEO, and at Stanford Design School.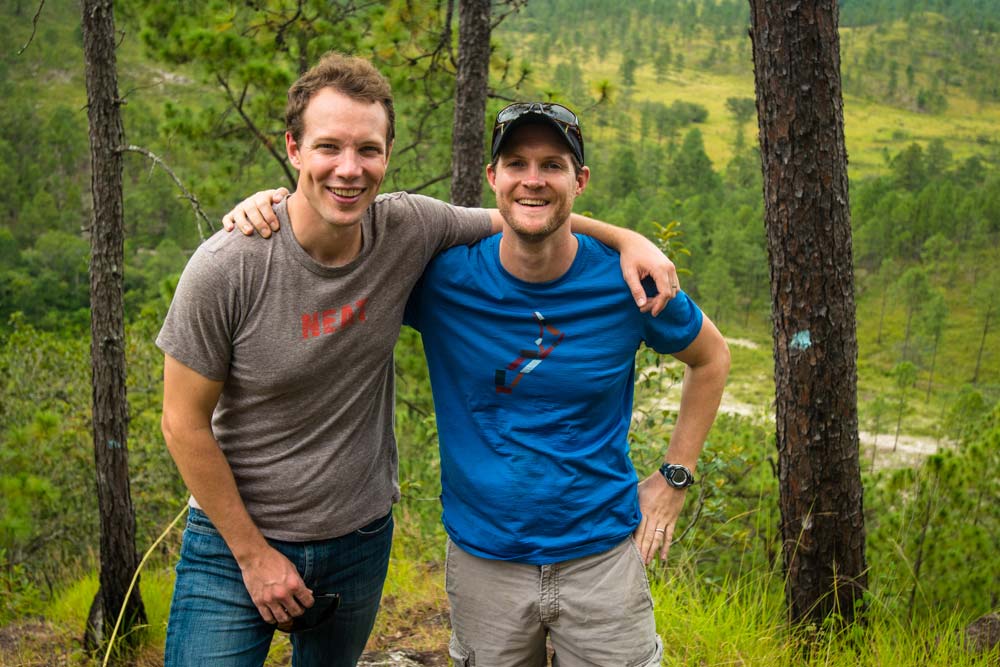 "We didn't know anything about toys, but we knew that the industry was driven by fads," Will says. "But if you go a layer deeper, the toy industry has products that have stood the test of time: Lincoln Logs, Barbie, the Rubik's Cube. If we could be in the category of things that are timeless, then we could sustain the impact that we wanted to have overseas."
The brothers started experimenting with magnets and found that kids were fascinated by magnetic connections. And yet, the only magnetic toys on the market were made of plastic. They began to envision a system of wooden building blocks with invisible embedded magnets that kids could use to tell stories. While they ultimately wanted to build their own factory in Honduras, they decided to first test market by outsourcing production to a U.S. company.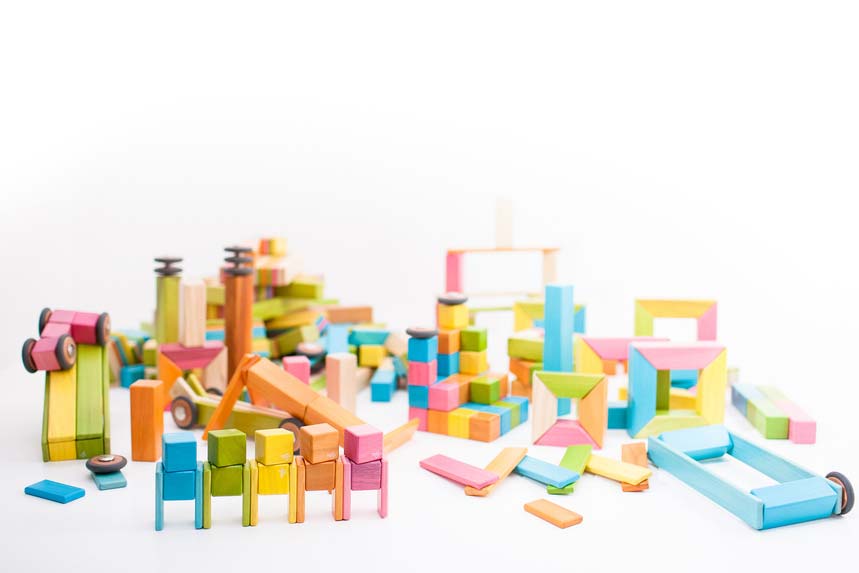 A Soft Launch Lands Hard
Tegu debuted in the fall of 2009, and the Haugheys anticipated modest demand for that Christmas season. But when the product was featured in the shopping e-newsletter DailyCandy, "orders started coming in, and it was kind of overwhelming," Will says. "We were struggling, so we had to stop taking orders, and it was a real setback." The company even got requests for inventory from companies such as Pottery Barn Kids, according to the Haugheys, but couldn't fulfill those orders because production couldn't keep pace with demand.
It sounds like a good problem to have, but, in fact, the inability to scale quickly can be crippling for a company launching a new product. Inability to meet demand can cause both consumers and potential retail partners to lose faith. "I don't know if we ever would have started the business if we knew then what we know now," Will says.
Overcoming Setbacks
At the end of 2009, the brothers completely shut down their U.S. outsourced operation to focus on building their own factory in Honduras. They settled on a location just outside the capital, signed a lease on a building, bought some woodworking equipment and put out the word that they were looking for 12 employees. Two hundred people applied. "We didn't know nearly as much as we should have about manufacturing," Will says. "This was a very simple idea on paper but very complicated in reality. It was the hardest thing we had ever done in our lives."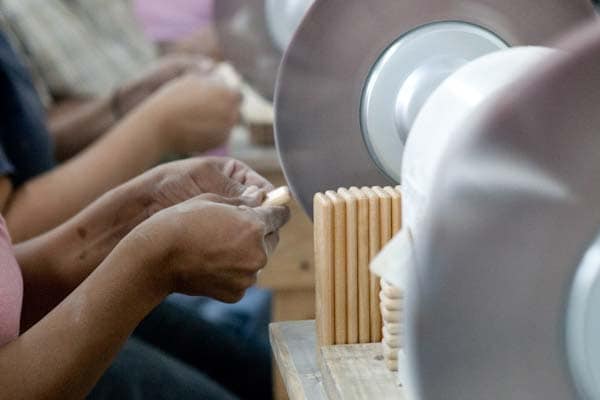 There were setbacks, and plenty of them. In their first month of operation, there was a military coup. Electricity was consistently unreliable. Hardwood suppliers pledged to deliver dry wood, but the product often arrived newly cut and wet. A saw blade that needed to be sharpened had to be sent back to the U.S. since there was no local infrastructure to support manufacturing plants. And then the price of magnets, imported from China, skyrocketed due to an export quota. A good bit of creative thinking went into redesigning the product to reduce the number of magnets in the blocks without compromising quality or raising prices. "It was one of our more nimble product moments," Will recalls. "Because you have setbacks, that doesn't mean something is fundamentally wrong. You just have to navigate obstacles."
Breaking Out
For the first nine months, Tegu sold directly to consumers only, but then retailers came calling. Museum stores at Museum of Modern Art and Guggenheim in New York City began carrying Tegu, followed by small specialty retailers and now Barnes & Noble and Target. "The first few years, our margins were below the industry standard, and I was worried that we couldn't compete," Will says. "But last year, we broke out and proved we could."
All the company's systems—from sales to manufacturing to product design—simply got better over time. "It was a lesson in persistence," Will says.
Revenues were $5 million last year and could have been as high as $6.5 million if the company had been able to meet demand, Will claims. The factory, which now employs 165 people, makes 15,000 blocks a day, but "keeping up with demand is a constant problem." Would it be easier to ramp up production in the U.S.? Maybe, but it's not in the cards. "Relocating would be antithetical to our mission," Will says. 
With a total of $8 million in capital from private investors and an eye toward a more formal fundraise next year, Will says that for now, "we're trying to right size the sales we go after with the manufacturing capacity that we have." Lego may not yet be looking over its shoulder, but Tegu has already staked its own small claim in the toy industry.
Read more articles on growth opportunities.
Photos Courtesy of Tegu