Business Insider's Steve Kovach is reporting live from the Consumer Electronics Show in Las Vegas.
At last week's Consumer Electronics Show in Las Vegas, there was more stuff to see than we could've possibly had time for.
So for the most part, we stuck with the big guys: Microsoft, Sony, Samsung, etc.
Still, a few unique prototypes and gadgets caught our eye along with the name-brand stuff. We put together all our favorite gadgets from the show right here.
1. The A.R. Drone is every kid's dream toy
Even though it's not targeted to your average consumer, the A.R. Drone from the French company Parrot was one of the most talked about gadgets at CES. This helicopter toy can be controlled with your smartphone via a Wi-Fi connection and performs several different tricks. (We even saw it do a flip.) It also has an HD camera so you can spy on people from above.

2. The Ford Evos is a "cloud connected" car
Ford's Evos is a true smart car. It can recognize different drivers and load their preferences, play your favorite music, and deliver your daily work schedule. Hello, the future!

3. Sony's morphing tablet concept is cool, but will probably never become a reality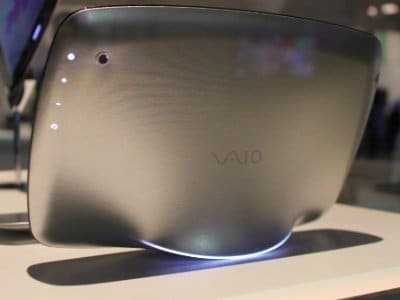 When we took our tour of Sony's massive booth at CES, we were drawn to this tiny glass case showing off a concept Vaio-branded tablet.
Supposedly, the tablet's back casing can morph into a funky glowing stand so you can prop it on your desk without an additional accessory.
4. Samsung's Galaxy Note was way more impressive than we thought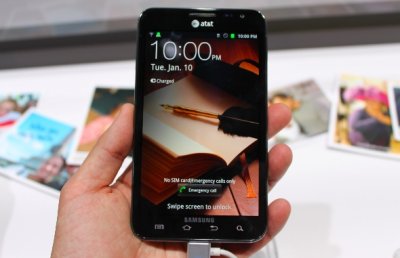 We'll admit to being skeptical about Samsung's Galaxy Note. It's technically a smartphone, but since it's screen is more than five inches, it can mimic a lot of tablet features too. With a stylus, you can draw and write directly on the screen. It's pretty accurate, and the handwriting recognition software works great.
The Note will launch on AT&T soon.
5. Samsung's OLED TVs have incredible picture quality
We weren't crazy about the new voice and motion controls in Samsung's new line of Smart TVs, but the picture quality was absolutely stunning. So stunning, that our camera wasn't powerful enough to capture the true resolution. Plus, the bezel is almost non-existent so it's as if you're looking through a window instead of at a TV.
6. Vizio's first laptop may look a lot like the MacBook Air, but it'll probably cost a fraction of the price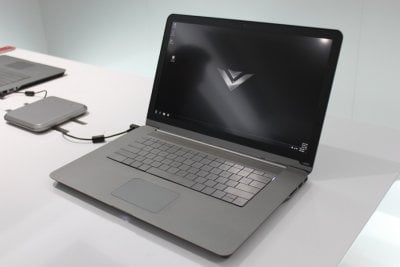 Vizio is expanding. Now, instead of just TVs, the company is working on a variety of PCs and tablets. While details are scarce, we were most impressed with Vizio's new laptop. On the surface it's probably just another MacBook Air clone, but knowing Vizio this laptop will be able to beat Apple on price. Vizio is known for making low-cost products, so it's easy to guess that its laptop will cost a few hundred less than most of the $999 Ultrabooks out there.
7. Everyone loved the Nokia Lumia 900, but will people buy it?
We were certainly impressed with Nokia's new Lumia 900 Windows Phone when we got to try it out at CES. Most of the tech press was. It's a well-built, gorgeous device, and definitely has the potential to raise Microsoft's profile in mobile. The downside: Keep in mind that the "best in show" gadgets from CES haven't had the best record when it comes to sales. Last year, many considered Motorola's Xoom tablet to be the big winner at CES.
8. Sony's next big gaming system launches in just a few weeks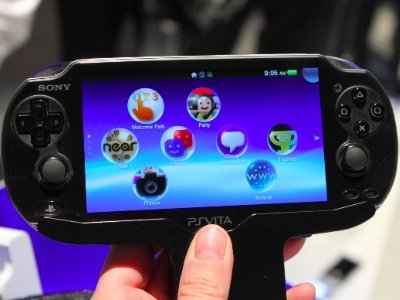 We got to try out Sony's new PlayStation Vita for the first time at CES. The gaming system features a huge, crisp touchscreen display, plus all the traditional pads and controls you'd expect from a portable gaming console. Most games won't require a cartridge. Instead, you'll be able to download and store them directly on the device. AT&T will also be selling a 3G version of the Vita, so you'll be able to hop online wherever you have a cell signal.
9. Windows 8 tablet and PC prototypes gave us a good look at the new operating system
We saw a bunch of prototype tablets and PCs running Windows 8 at CES. Most of them were just prototypes used to show off Microsoft's new operating system. But what we sall was very impressive. If you want a complete tour of Windows 8, check out the demo we saw at Microsft's booth.
10. Sony's Xperia S is a well-designed new Android phone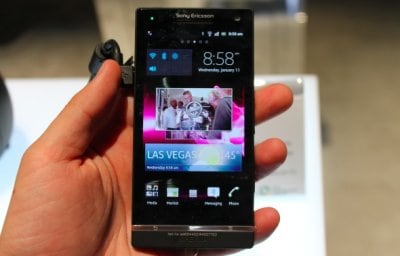 We really liked the look and feel of Sony's new Xperia S Android phone. It has a solid design, brilliant 720p HD display, and will get an upgrade to the new version of Android (Ice Cream Sandwich) in a few months. Our favorite part was the clear bar at the bottom. It's a cool design feature, but it also doubles as the phone's antenna. Clever.
The Xperia S should launch this spring.
11. Your next Android phone could be blazing fast thanks to Intel
At Intel's booth we got to play around with a prototype Android phone sporting the company's new chip designed to power Android phones. Although Intel has promised it would start making chips for mobile devices before, it looks like it may actually happen this year. Both Lenovo and Motorola have said they will use Intel's chips.
What does that mean for you? Intel's chips are reportedly super fast. That means gaming, apps, web browsing, etc. will be a lot faster.